Carlsbad Premium Outlets Holiday Shopping!
Sponsored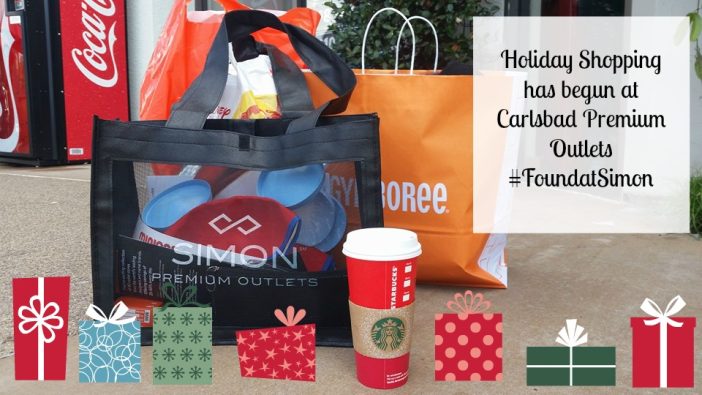 This past weekend I went not once but twice to the Carlsbad Premium Outlets.  The deals were just too good and the atmosphere is just too fun, I couldn't do it all in one day! If you live in San Diego or are planning to visit, the Carlsbad Premium Outlets are a great place to spend an entire day. If you are here during the holidays you really should check out some of their holiday offerings.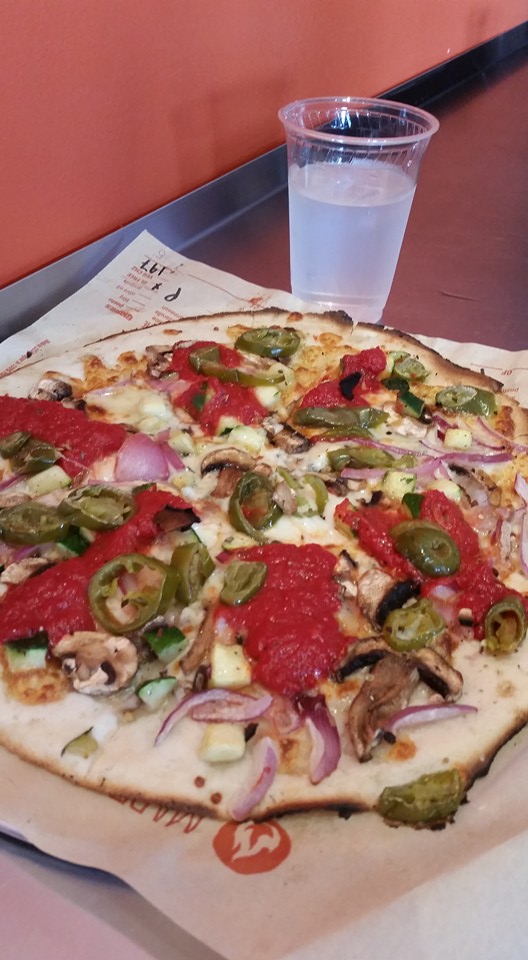 The first day my Sister in Law and I hit the very best Black Friday sales.  We ate lunch at Blaze Pizza (made to order personal pizzas with gluten free and vegan options?! yes please!) and took care of our kid's shopping lists at the brand new Disney Store, Gymboree, and Carters. A few days later my son wanted to come with me to shop for Daddy.  We hit up Calvin Klein and Starbucks before taking a pit stop at Wetzel's Pretzels.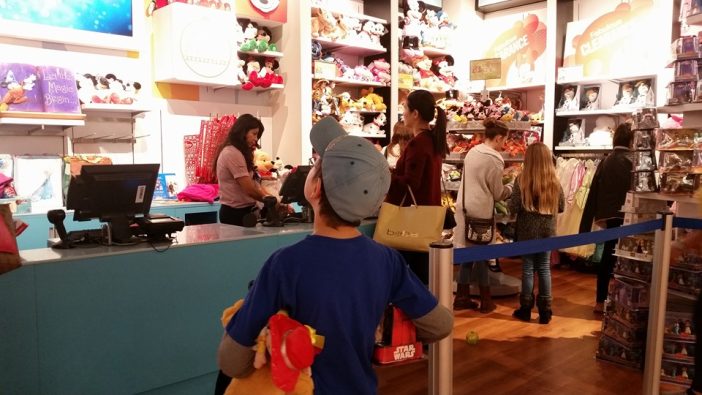 Bubba needed to take a quick peek into the Disney Store himself.  He used birthday money for a Star Wars play set (duh), and also a soft doll for each of his sisters for Christmas.
If you missed the Black Friday weekend don't worry – there are discounts on the best name brands every day of the year!  Even better, the Carlsbad Premium Outlets offers extended Extra Festive Hours for your convenience.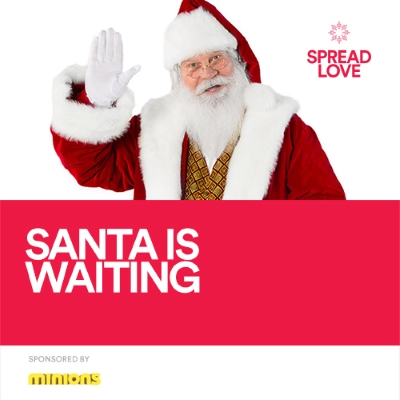 Santa is available for photos with your family seven days a week!  Make sure you check out the Santa schedule when planning your visit.  When we stopped by Santa was out feeding his reindeer so I suppose we have a good excuse to go back.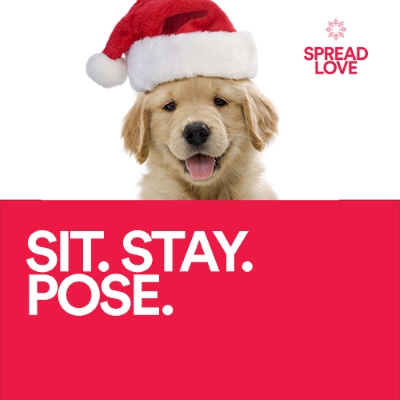 Attention Pet Parents!! Have your dogs and cats (turtles, birds, hermit crabs…) been good boys and girls too? Are you looking for a place for your pets to have a meet and greet with Santa in North County San Diego? Bring your pets on Sunday to the Carlsbad Premium Outlets on December 13th from 6-7pm for pet photos with Santa.
Don't miss the Live Holiday Performances
Enjoy the sounds of strolling carolers as you roam Carlsbad Premium Outlets during the weekends in December.
On Saturday, December 12th at 12:00pm and 1:00pm, Peggy Mira and her music students will be singing from their "Christmas Songs" CD of specially arranged carols near Center Court.
The Carlsbad Community Theatre will delight you with a holiday choral performance on Saturday, December 19th at 11:00am and 1:00pm.
The Carlsbad Premium Outlets are a great place to spend the day with family or friends year round, but it is especially fun during the holidays!  We will be sure to be stopping by before the end of the season!