INTO THE WOODS film review
Disclosure: I attended a press event sponsored by Disney Studios with the expectation of sharing a series of articles. All expenses were paid, but opinions are 100% my own.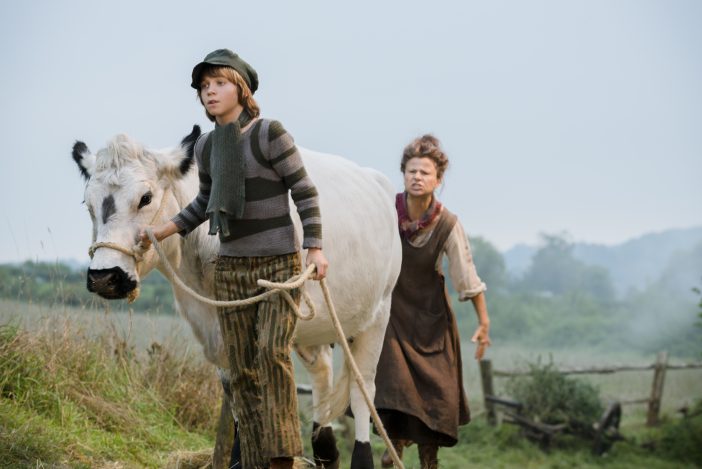 On Christmas Day your family can enjoy the much anticipated Disney film Into The Woods!  I remember reading about this upcoming Disney film for the first time last year and I was SO excited!  Into The Woods was one of my favorite musicals in high school and continues to be a favorite.  I cannot tell you how thrilled I was to participate in an early screening of Into The Woods.  I personally LOVE live musicals being adapted for film.  While nothing replaces the art of a live show, film brings it to life in a new way and to such a broader audience.  I have seen Into The Woods performed at many different levels – from high school performances to professional tours and it is just a classic! I love it! With no further delay, here is my Into The Woods Film Review….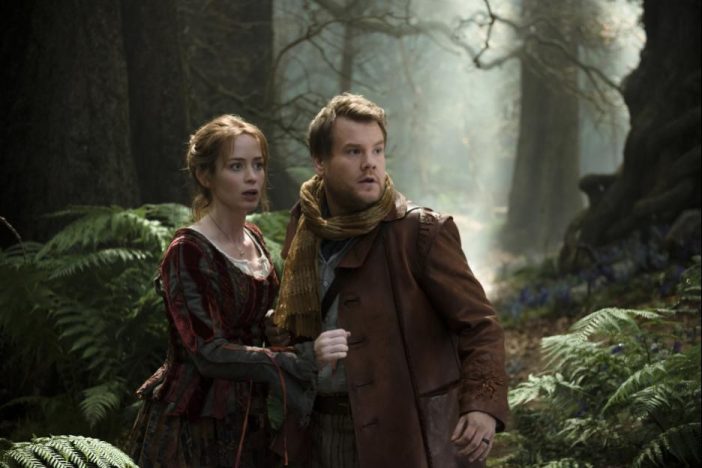 The all star cast is simply incredible in their roles.  While watching I just could not remember the last time I saw a movie that was so full of powerhouse players.  Every actor was just such a good fit for their role and a true movie star in their own rite. Meryl Streep, Emily Blunt, Anna Kendrick,  Christine Baranski, Tracy Ulman, Johnny Depp, James Corden, Chris Pine….. and the list goes on!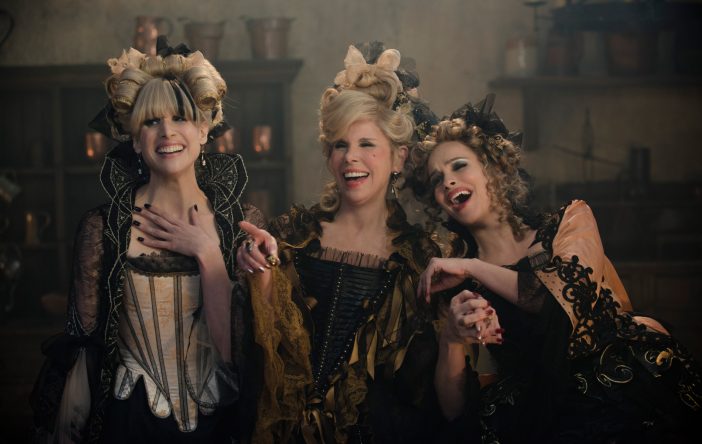 The movie is about an hour shorter than the live theatre version, but it is still true to the story.  There are a few changes that I can't mention without being a spoiler, but not anything that I felt upset the original story.  The important life lessons are delivered with the same heart and the music is handled beautifully.  I love this modern twist on so many long beloved fairytales. I am so happy to see it on the big screen so those who could never make it to a live theatre performance can still enjoy it.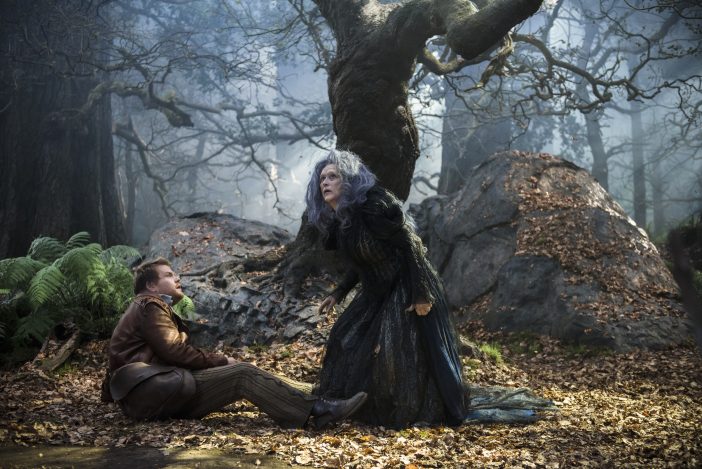 Because we have such a 'young family' audience one of the first questions about any movie is about the scariness level.  People have already asked me "Is Into the Woods scary?" and if I would take my kids to it.  Into the Woods is rated PG and I think that is a very fair rating.  On the stage Into the Woods is more or less a comedy with some very profound themes running through it, I felt that the film version had funny moments but was decidedly darker than the stage version.  I would have no reservations bringing my 8 year olds to the stage version.  As is often the case, the film version is more intense than the stage version.  Amazing special effects, the ability to move the camera around, and also being able to close in on an actor's face makes this far more real and intimate than the stage show.  Disney's Into The Woods is scarier and darker than the original and for me I felt that only enhanced the story I already know and love. But in all honesty I think it is too scary for my personal 8 year olds.  A year or two would probably make all the difference for my kids, and your kids might not be as soft as mine (mine are pretty sheltered), but if you are on the fence and want my opinion, my kids will probably wait until 9 or 10 to see it. If your children are familiar with the story, I would think that explaining to them that this one is a little spookier would maybe be fine – just know it is spookier.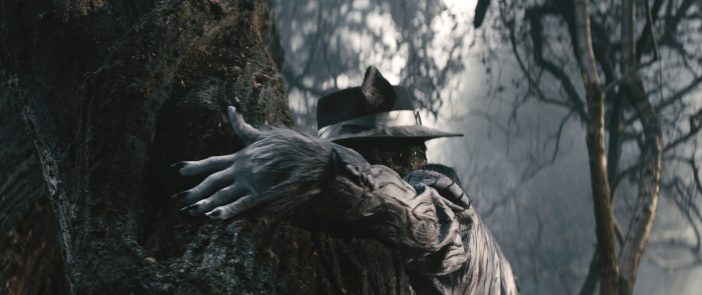 * Example – if you know the story – the Little Red Riding Hood story line – the wolf's song has always been a little unsettling; that's the point of it. He's creepy and a little too excited about seeing this little girl all by herself in the wood. His song was always kinda funny, but also too sexual to feel totally comfortable with him on stage with a little girl. When sitting in a seat far away from the wolf it is not quite as scary as the close ups that film offers.  As a mom, it was so much scarier.  Red feels so much more isolated on film than she ever felt on stage to me. I am sure this is something that would go over my kid's heads in a live show, but there is no chance it would go over their heads in the movie.*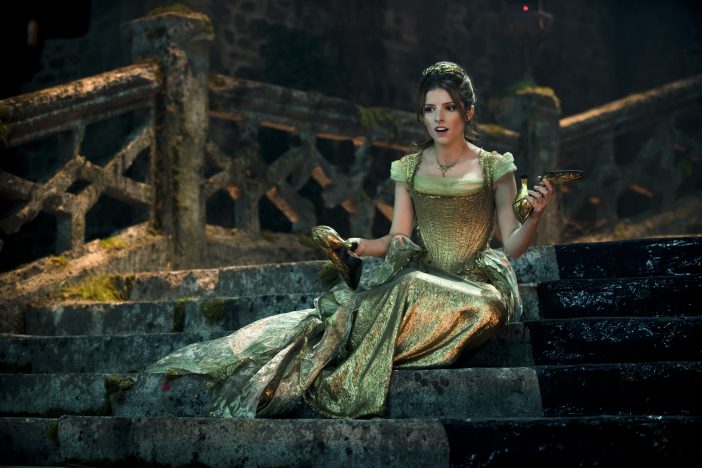 Every kid is different so I encourage parents to read more articles and decide for themselves.  That being said, this is a very family friendly movie – the rating is simply for scariness – no nudity, only the tiniest bit of innuendo, and scariness is not 'gory' – I can't recall any blood or yuckiness of that sort. Prudish Mama Kate's stamp of approval!  I think Into The Woods is a classic that would be such a fun outing for the family on Christmas Day!
Check out the trailer of Into The Woods here…………..
Make sure to follow
Into the Woods on Facebook and Twitter!  Use and follow the hashtag #IntoTheWoods to join in the conversation!