Planning a Budget Friendly Trip to LEGOLAND California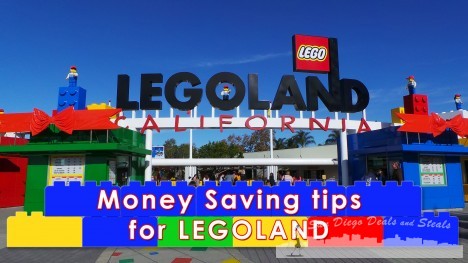 Our family has been a fan of LEGOLAND California since our big kids could barely walk!   We have learned lots of fun tips over the years and I am excited to share that there are many ways to check out LEGOLAND even if you are on a budget.   LEGOLAND, like any amusement park is a very special outing and can be quite a splurge – but I hope that a few of these tips can help those who are on a budget get the most out of their trip!
* Buy LEGOLAND tickets online and during the off season – Online prices are almost always less expensive.   Make sure to plan ahead, purchasing tickets at least 7 days in advance for the best price.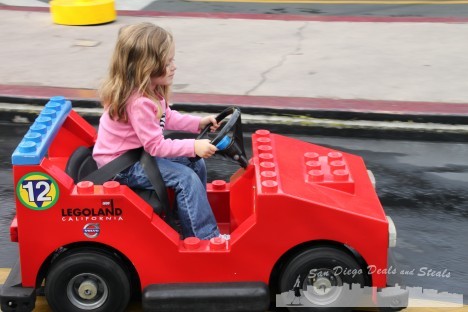 Other online discount options
AAA
Costco (Carlsbad Costco is practically right across the street – sometimes they have sweet deals! Worth a call or stop inside)
LEGO Magazine is FREE (sign up here) and they often have FREE kid's tickets inside!
Follow on Facebook – – You might find an exclusive facebook fan discount and you might even be lucky enough to win tickets!   LEGOLAND often has giveaways and also shares about other giveaways they host (including those held on San Diego Deals and Steals!) It never hurts to try!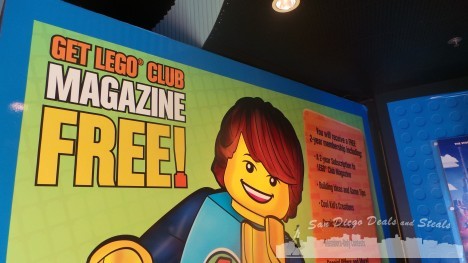 * FREE Souvenirs – Your kids will no doubt want to visit The BIG Shoppe!   It is a LEGO lovers paradise! My kids love to go in there and sometimes blow some birthday money, but honestly, with our tight budget we mostly avoid it.   We LOVE that there a couple FREE souvenirs you can enjoy!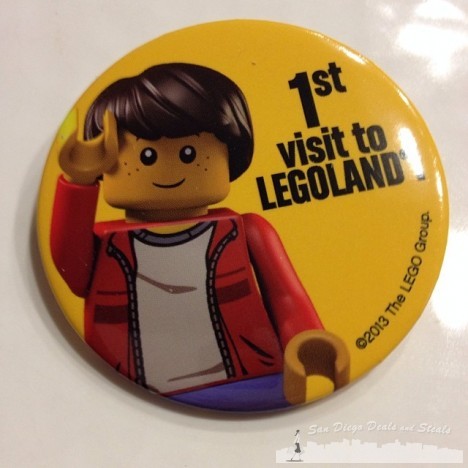 "My 1st Trip to LEGOLAND" Pins and Birthday pins are FREE – ask at guest relations!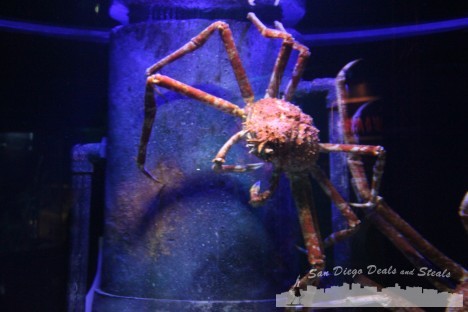 *SEA LIFE trading cards! Kids can participate in a little scavenger hunt in SEA LIFE with easy to answer questions (employees will help kids too of course!) At the end of the trip through SEA LIFE you can show them your filled out scavenger hunt list and get a free SEA LIFE trading card – it has fun facts about an animal that lives in the ocean.
*LEGO and LEGO Friends Magazines!   Up at Fun Town make sure to stop in the LEGO Club house Shop. Our kids love to sit and build sets and participate in the "master builder class', but they also like to grab a free LEGO magazine!
*LEGO Posters!   In the same area you can also usually find FREE LEGO themed posters!
* Free LEGOLAND App – Honestly – it has some bugs in it – but it can be a great help too!   It's free and it includes lots of up to date park info, special offers, and games to play while waiting in a line.
* Keep in mind that LEGOLAND, like other theme parks is typically very busy in the Summer, Christmas holiday time, Brick or Treat, and Spring Break – but crowds are much lighter during other times of the year.   I always suggest trying to visit LEGOLAND during the off season.   I especially like to visit on a weekday in January or February, September is also awesome! Hours may be shorter, but when you can walk right on to just about every ride you tend to get more out of those shorter hours.
* Sale Section – Near the Entrance & Exit there is a restroom and also a small shop.   Our kids like to browse and check it out – mainly because they like to stall before we finally exit for the day, but also because they have found some really cool items (including clothing and LEGO sets!) for up to half off!   The selection tends to vary greatly, but it is always worth a peek!
* Bring your own bottled water!   You can also bring food & drinks to enjoy outside of the park.   They ask that you do not bring food in, but if your kids have a special diet LEGOLAND has no problem with you bringing in your own food.   We typically buy lunch in the park, but we bring bags of snacks – with three little kids we need to have bags of O's and raisins on hand and we have never had a problem with that!   We actually enjoy bringing our own lunches (when we plan that far ahead!) and taking it outside the gates for a little picnic and time to decompress from all the excitement!   It takes a little more planning, but if you bring all your own food and don't mind taking a bit of a break it can save quite a bit for a family.
* Make sure to ask if there are any dining specials when you visit!
All you can eat options – if someone in your family has a big appetite – they may want to know about a couple 'all you can eat' restaurants.   It is a bit pricey for someone like me that doesn't eat that much – but it is a great way to stretch a budget for someone who enjoys a larger lunch or dinner.
Kids Eat FREE Dinner Options – several times a year you can enjoy a "Kids Eat FREE" dinner option at SEA LIFE Aquarium and also several restaurants in the park!
Have a wonderful time at LEGOLAND California!
These are just a few fun tips! Do you have any more? Can you leave them in our comments section?
Also – if you think this post may be helpful to your friends and followers can you be my best friend forever and share it on Google+, Pinterest, Facebook, and or Twitter? Whatever is your fav!
Enjoy ~ Kate
* We were recently invited to to The LEGO Movie Press Junket and we enjoyed two days in the park as part of the tour.   I was not obligated to write this post, but people always ask us how to save money at LEGOLAND so I thought it was high time I did.   Links are not affiliate links, but they probably should be! 😉