Christmas List FREE Printable – Something I'd like, Something I need…..
It is time to start our reasonable Christmas lists! In our family we do four main presents and a personalized stocking. Our four presents are "Something I want, something I need, something to wear, and something to read." Please enjoy this high resolution free printable for a reasonable Christmas list. Holiday gift giving does not need to get out of control. This list is a fun activity and keepsake.
Even if your family likes to do lots of gifts, having kids write down their top choices in this category makes sure they really think about what they would like as a gift. We think it teaches mindfulness and gratitude in a short and fun lesson. Communication about needs and wants is important, this free Christmas list printable is such a great way for kids to communicate. This Christmas List printable also teaches our kids that we want to know what they have to say. Click and print to let your kids tell you what they would like for the holidays!
Christmas printable – Free Christmas List Printable sheets
We started a little tradition two years ago that is kind of awesome for Christmas. I never spent a ton of money on Christmas gifts but because I gathered gifts all throughout the year we tended to have more gifts than we really felt was appropriate by the time Christmas Eve rolled around. A friend of ours told us they do three gifts – baby Jesus got three gifts and so does their kiddo. We have other friends that do only one gift from parents and one gift from Santa – that's it. Our friends told us they do 'Something I'd like, something I need, something to wear, and something to read.' and we were like "That is PERFECT!" and we are now sharing these Christmas printable with you.
So the last couple years our kids have filled out a little form and have really thought through their gifts. Instead of fishing the Toys R Us out of recycling and circling everything like greedy little monkeys they think through the one thing from each category that they would really like.
The kids jumped the gun a bit this year and made their own Christmas printable forms….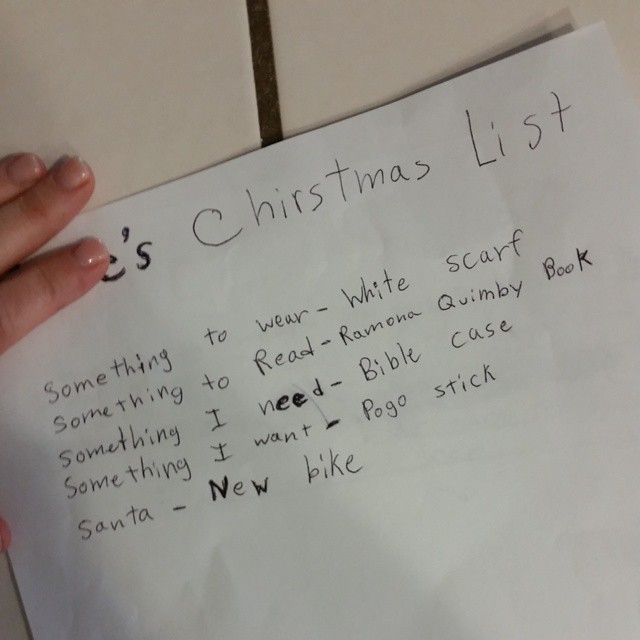 Harry had already made them some cute Christmas printable to make it look all official, but he hadn't printed them out yet. We decided it was easy enough to make these Christmas printable shareable – so you can feel free to click and print your own Reasonable Something I'd like, Something I need, Something to wear, Something to read Christmas List! Totally free – you don't have to sign up for anything – just click and print. There are two choices just because we kinda got into it. Our kids still believe in the magic of Santa, but our four gifts list is for gifts from Mom & Dad. Santa brings one big gift in our house and fills stockings with little things. I think by today's standards our kid's Christmas lists are really very reasonable and they were SO excited last year that they got EVERYTHING on their list.
I felt that having these lists gave them reasonable expectations and also encouraged them to really think about what they wanted. It also helped me stay on track when Christmas shopping. You can bet I will be out on Black Friday with my short lists!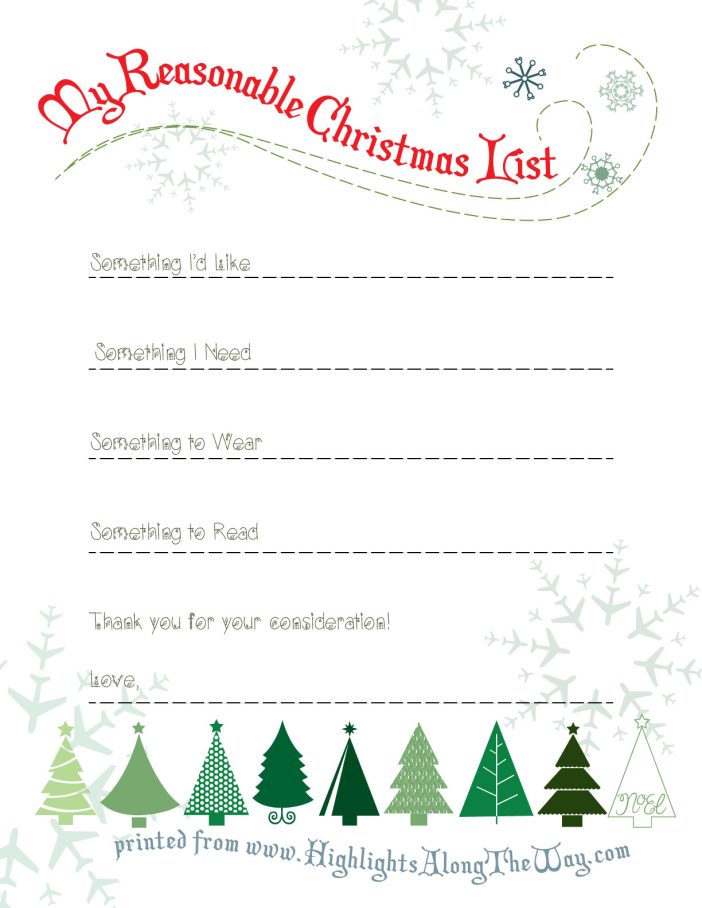 And below we have another style Christmas list printable. Just click and print – our gift to you!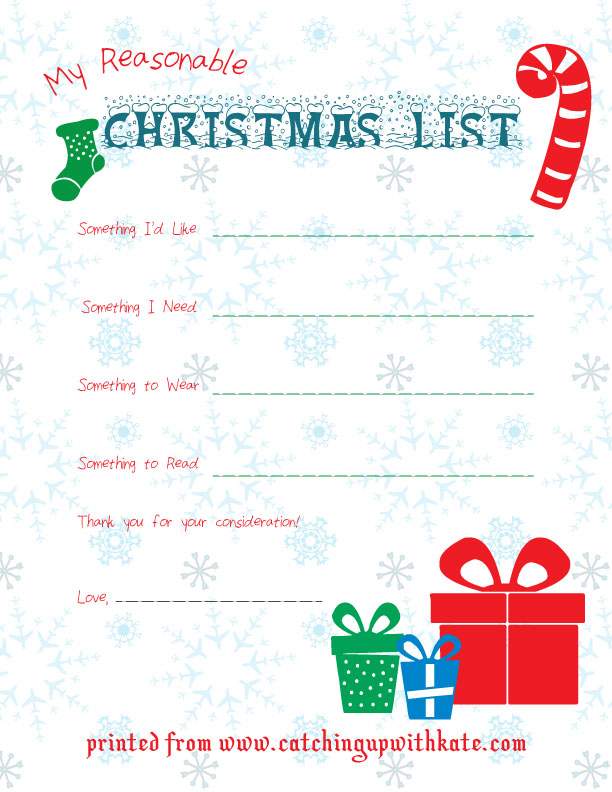 I sure hope you enjoy these free Christmas list printables – I hope you will pin and share with a friend!
Save
Save