The Ultimate Moana Gift Guide
Disclosure: Many of the items featured were gifts for editorial consideration. This site uses affiliate links.
Gifts for the Moana fan in your life!  If you are looking for a holiday or birthday gift for a Disney fan, how about something from Disney's animated film Moana?  Moana is a young wayfinder who inspires and encourages bravery and being yourself. Find a unique present here!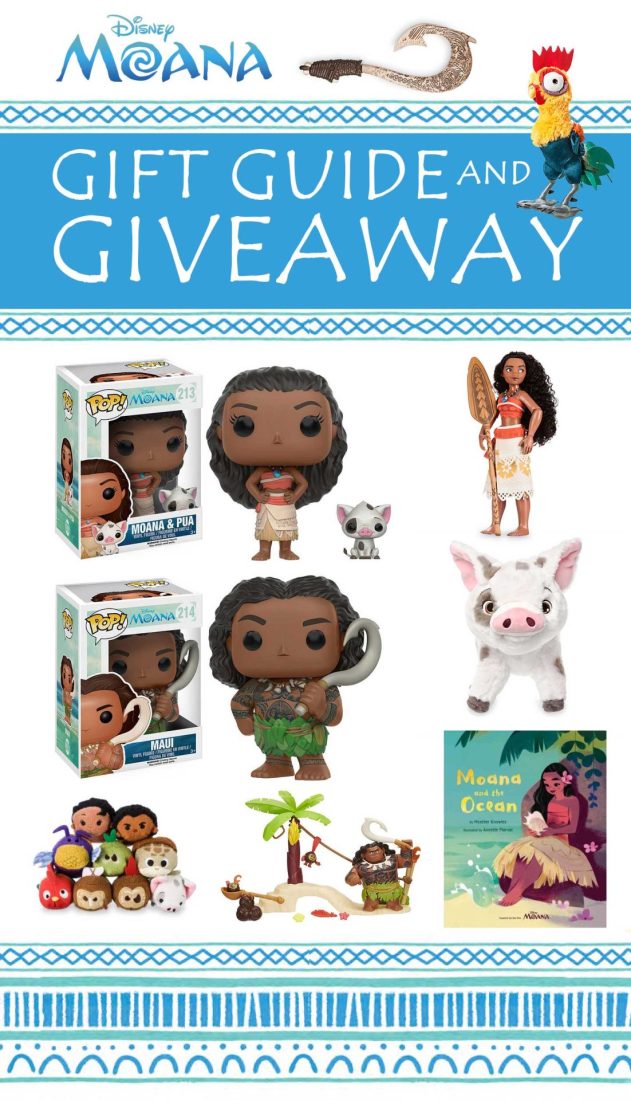 Our Moana giveaway has ended, but we still have great gifts!
No doubt, many kids are hoping for a Moana themed gift this holiday season.  We have a few Moana items for each of our kids tucked away to put under the tree for Christmas ourselves.  I hope you enjoy our Ultimate Moana gift guide. Happy Cyber Monday to everyone!  Many of the items we have listed are on sale and even have free shipping codes! Some of the items featured here were in our gift bags at #MoanaEvent, we have played with them first hand and love them. I saved a little something for you too; make sure to enter the Moana giveaway at the bottom!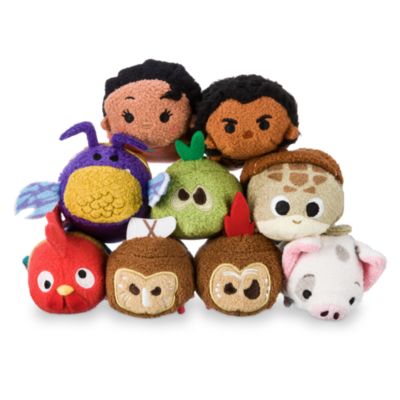 Moana Tsum Tsum Plush collection! Friends, if your kids are into Tsum Tsums (or if you are into Tsum Tsums) you know they sell out quickly!  This collection is just so cute with nine cast members.  Moana, Maui, Heihei, Pua, Kakamora 1, Kakamora 2, Kakamora 3, Tamatoa, and a tiny turtle from scene one are all in the collection. These make perfect stocking stuffers for any collector.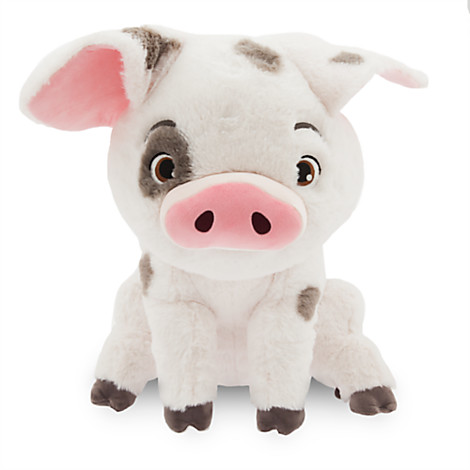 Pua Plush – Pua captured just about everyone's heart from the moment we saw her on the very first Moana Trailer!
Heihei Plush – Heihei cracks up everyone! The perfect gift for anyone who is a little goofy!
Moana Plush – We love plushy dolls because you can cuddle them at night!
Maui Plush – This Maui plush is larger than life and super soft!
Kokamora Plush – They are kinda cute and soft, but remember they are ferocious! This set of three are great for stocking stuffers or as a gift for multiple kids!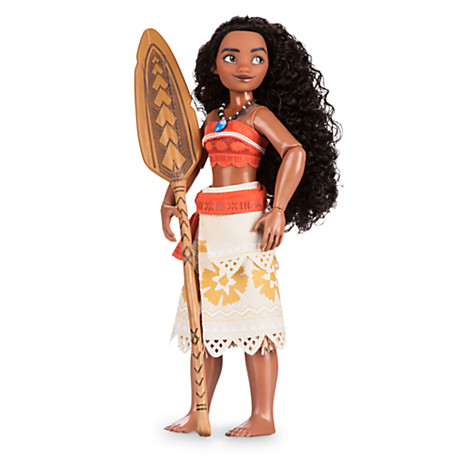 Moana Classic Doll – Moana is in her classic costume with beautiful detailing.  She is fully poseable and comes with a paddle and signature necklace.  Moana is the perfect addition to anyone's Disney Classic Doll Collection.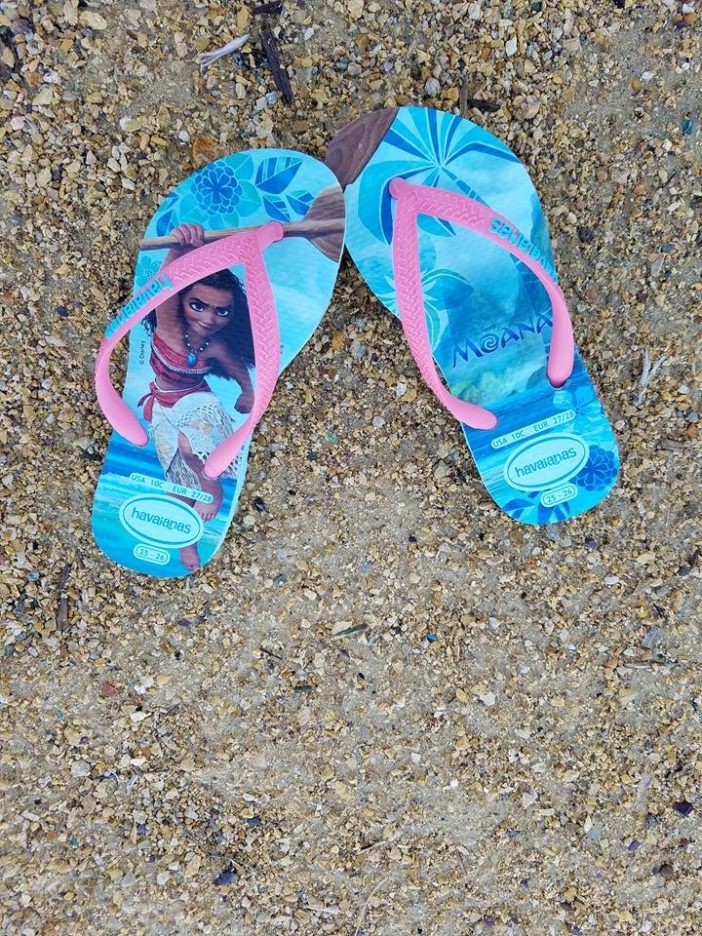 MOANA Havaianas – these are simply the sweetest and a perfect gift for any little girl!  In SoCal we live in flip flops so our little girl has been wearing here Moana Havaianas to the beach and just about everywhere!  Going on a getaway somewhere warm for the holiday season? Grab a pair, they are a perfect and practical
Adult Havaianas – while these are not exactly Moana themed, they are the perfect compliment to your little one's sandals. You may remember I traded in my fancy high heels for this comfortable pair of Havaianas on the red carpet!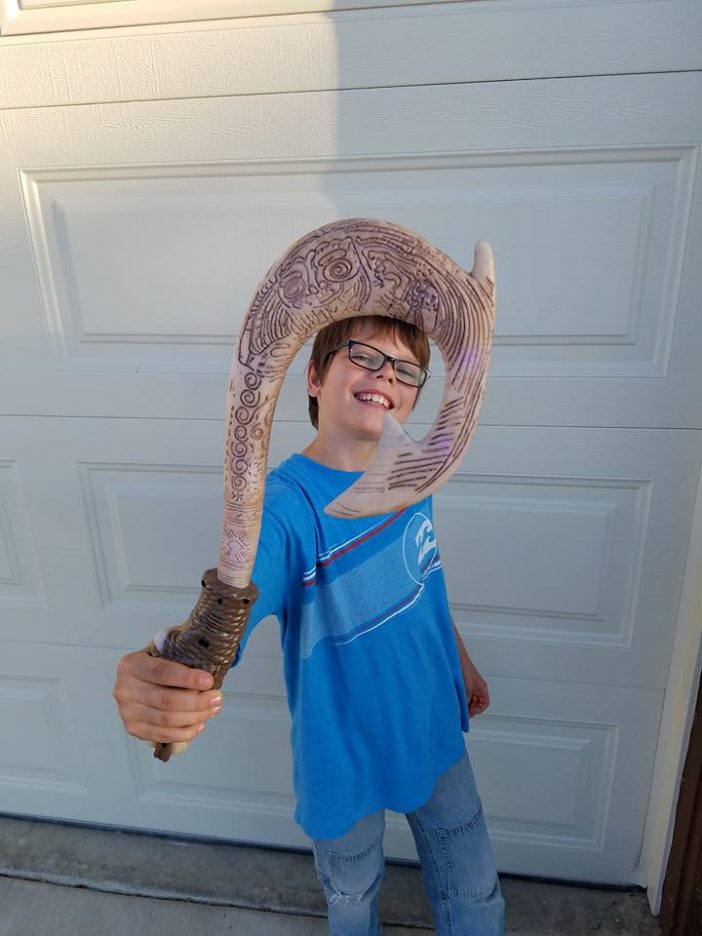 Maui Light up Fishhook My son and daughters are loving this! Sound effects, lights, cool carvings, and lots of fun pretending you have mystical powers.  *Shape shifting skills not included*
Moana Adventure Canoe play set – Help Moana of Oceania adventure to save the people of Motonui. Along with her friends you can reenact Moana's courageous journey! Includes Moana, Pua, and Heihei!
Maui the Demigod's Kakamora play set – pairs nicely with the set above.  Maui and the adorable (yet fierce!) Kakamora. Catapult, palm tree, and so many more fun accessories.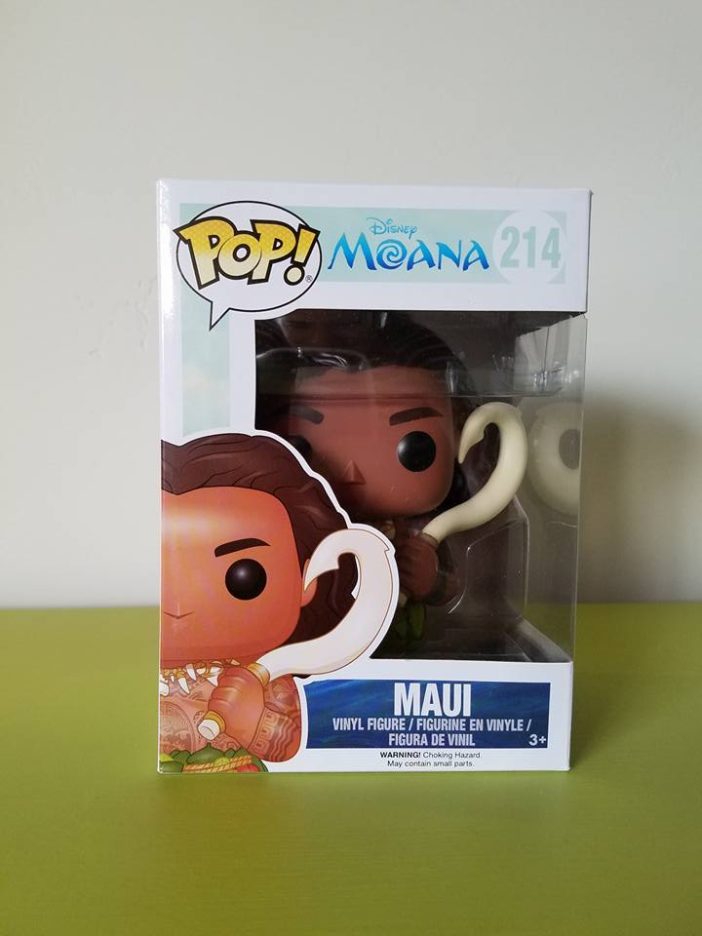 Moana & Maui Funko POP! Figures – Funko fans are going to squeal over Moana and Maui to add to their collection. Vinyl figures stand about 3.75 inches tall.  Just like Tsum Tsums, POP is highly collectable and sell out quickly! If you are a collector or are buying gifts for someone who is, make sure to grab it while you can!
Moana and the Ocean book – Our kids fill out a "Something you want, something you need, something to wear, and something to read" book.  My five year old has a Moana book as her "something to read" and Moana and the Ocean is the perfect fit.  The story is something our littlest Moana fan can read over and over again.  The artwork is so charming that I want to frame some of the pages! This is a great book to add to your early reader's collection.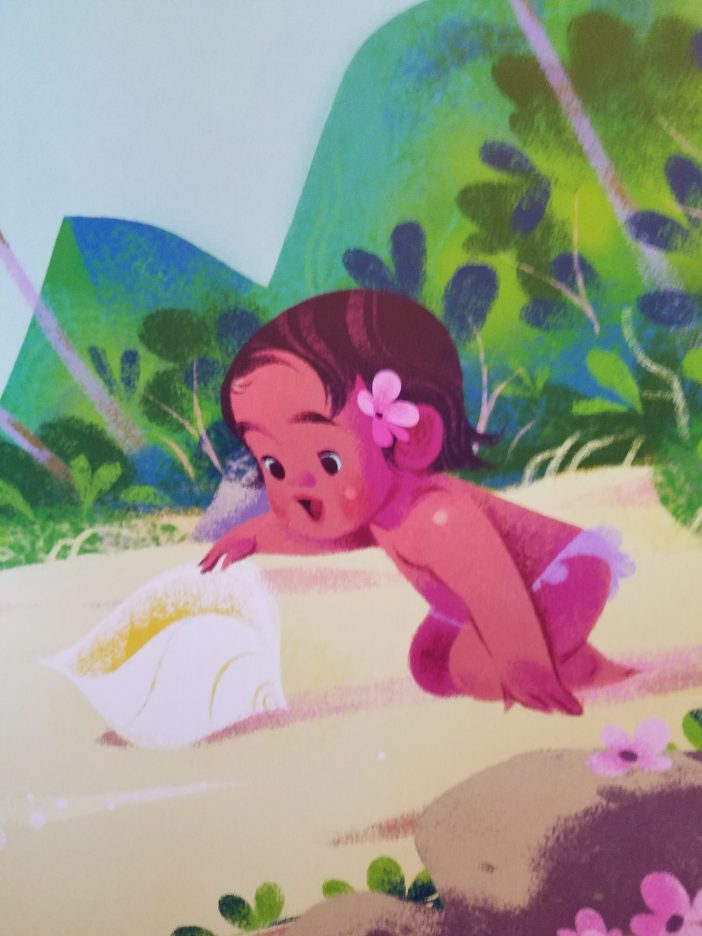 Baby Moana Doll with Sandy Toes – seriously, I love these little baby Disney dolls.  My daughters and niece have had a couple over the years.  Baby Moana really takes the cake.  Look at her cute sandy toes, it is a such a sweet detail!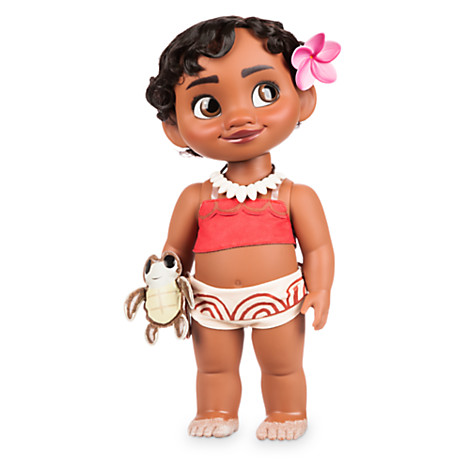 And last but not least, every little fan is going to want their own Moana Costume. My little one is already running around the house singing "See the line where the sky meets the see? It calls me!….." She has often let me know "I am Moana!" She would love to dress the part.  The Moana costume is her original traditional top and skirt. Wigs and accessories can also be purchased.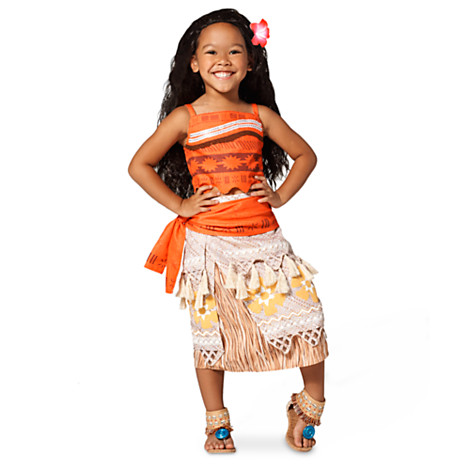 There are dozens more Moana themed items at The Disney Store and other major retailers.  We personally love The Disney Store and they have a fantastic deal for Cyber Monday as well as FREE shipping on any size order! I am sure more deals to come as we get closer to the holidays.  Don't forget there is almost always a code for free shipping on the Disney Store online (why would you hassle with a store?!), make sure to look for the discount code in the top banner when you click over. Check out all the Moana Gift Items on The Disney Store online!
 Moana is in theaters now and was the big box office smash hit this weekend! Check out the official trailer below….
I was so thankful to participate in the Moana Event earlier this month and I wanted to share the love with our readers.  To celebrate Moana coming to theaters and the holidays I am giving away a collectible Funko Pop! Maui figurine. It's the perfect gift for the Disney fan in your life!  If you are not already an email subscriber make sure to subscribe here.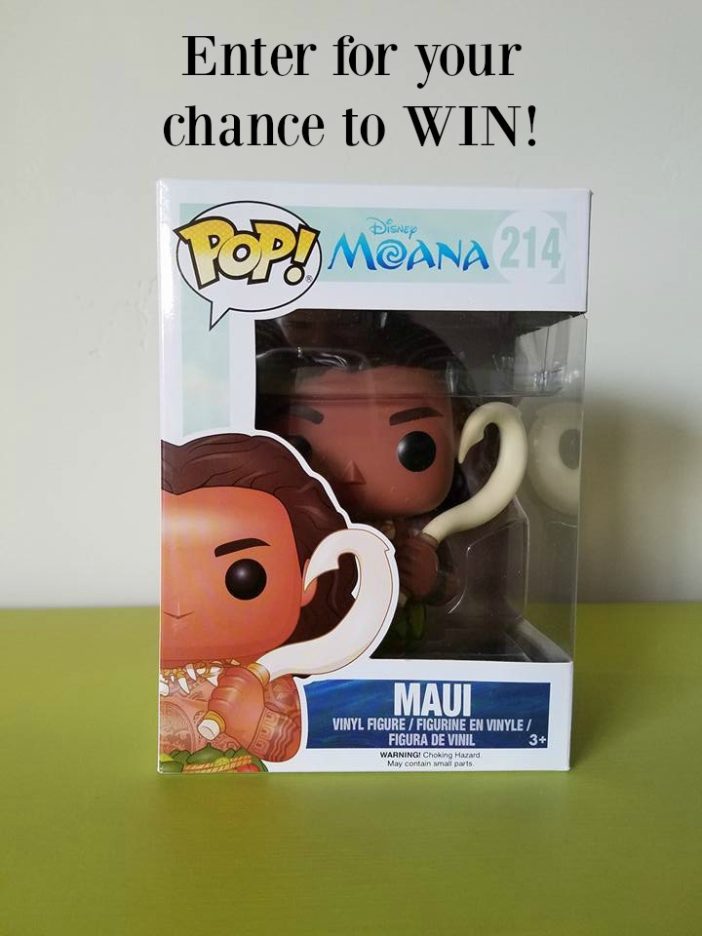 Enter in the form below for your chance to win!  Enter on the form as prompted – only the first is a requirement but you know we love to give bonus entries, take advantage of as many as you would like. OK – who wants to win?
Our giveaway will run two weeks and is open to Highlights Along The Way subscribers in the United States.  Giveaway closes on December 11th. Winner will be contacted via email provided and posted on the entry form (First name & Last initial). Winner will have 48 hours to respond with a mailing address. Should the winner not respond within 48 hours prize will be forfeited and a new winner will be drawn – so make sure to check your emails!
Moana is our favorite animated movie in a long time and I think a lot of people are going to feel the same way! I hope you find our ultimate Moana Gift Guide helpful!