10 photos of Fair Food that will make you forget your diet!
Disclosure: We attended media night, but this is not a sponsored post. We thank the San Diego County Fair for hosting us!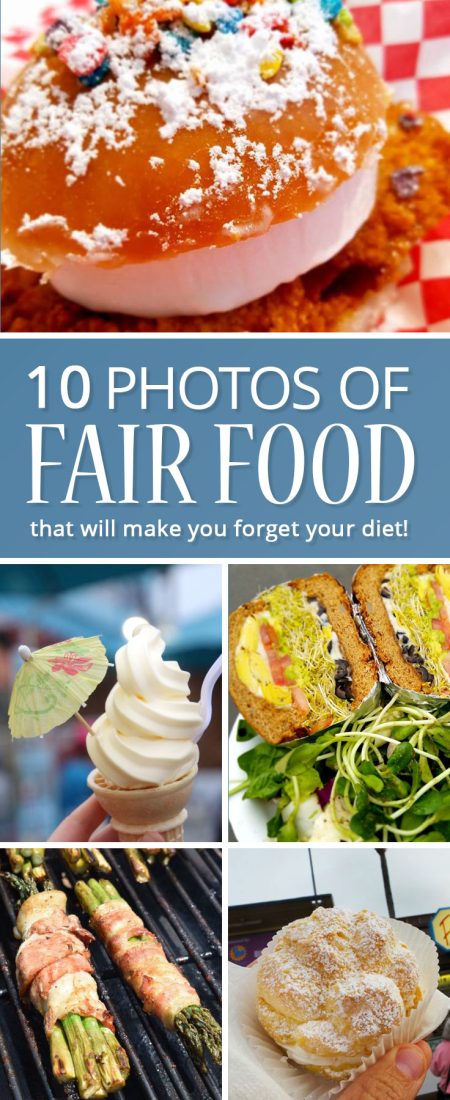 It is Summer and you know what that means. Fair Season is here! Here is San Diego, Fair season starts early.  On June 2nd the San Diego County Fair officially opened.  We were there for the grand opening and we are thrilled to share some of the most indulgent fair food you can find.  Most of these awesome food vendors are traveling the country right now, so even if you are not in San Diego, you will likely find this treat at your County Fair.
Chicken Charlies is known for crazy combinations and they did not disappoint.  This sandwich is weird, but so is a lot of fair food!  I only had a bite. While I cannot imagine eating the whole thing, it was oddly tasty!  A fried chicken sandwich.  No buns, that is too basic. The buns have been replaced with glazed doughnuts.  Vanilla ice cream is added in to the mix.  They top the whole thing off with fruity pebbles and powdered sugar.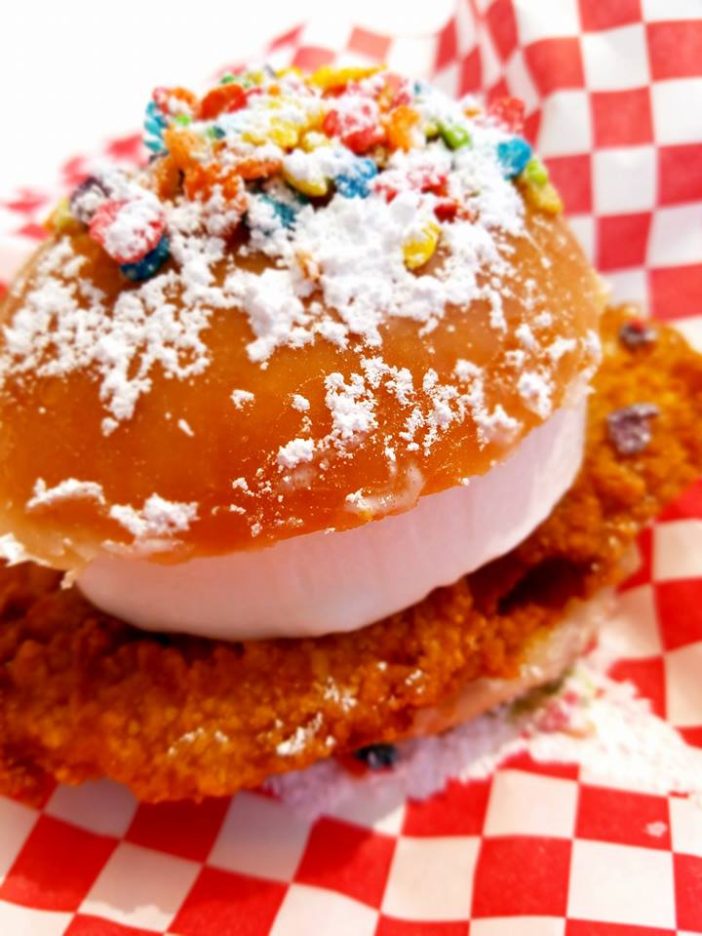 Totally Fried Peanut Butter Meatball.  I can't make this stuff up you guys. It's a meatball inside peanut butter flavored batter.  If that isn't enough, they put a drizzle of chocolate sauce on top.  This fair food got a hard pass from me, but a bunch of folks thought it was amazing!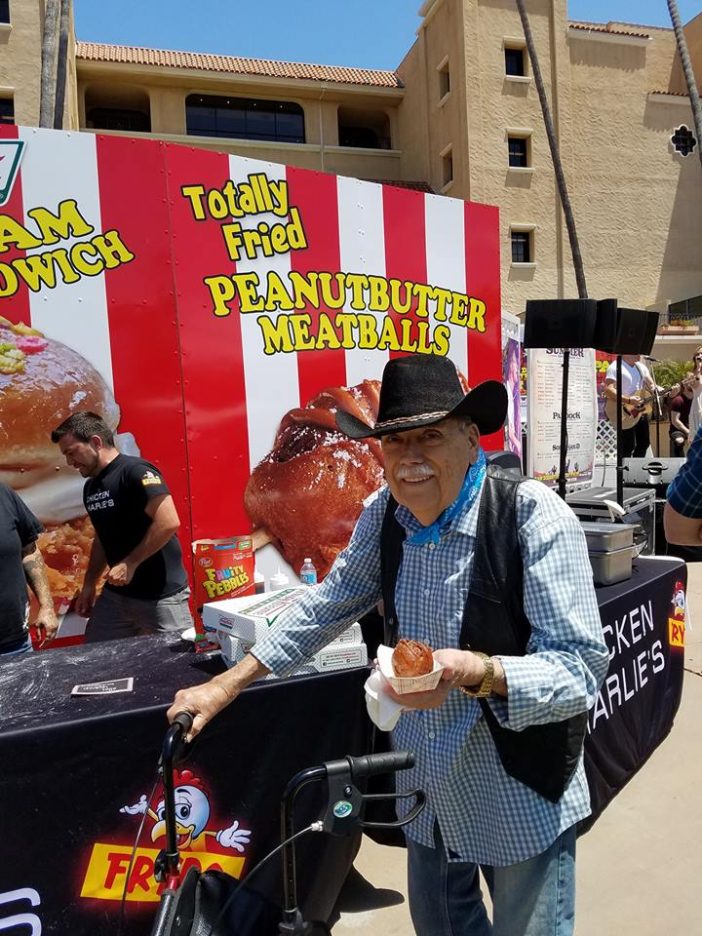 Also from our friends at Chicken Charlies is this triple cheeseburger.  A triple cheese burger might be indulgent enough for some, but this is the fair you guys.  This triple cheeseburger does not use basic buns, but Krispy Kreme donuts…. because of course it does.  This fair food flavor combo is actually surprisingly delicious!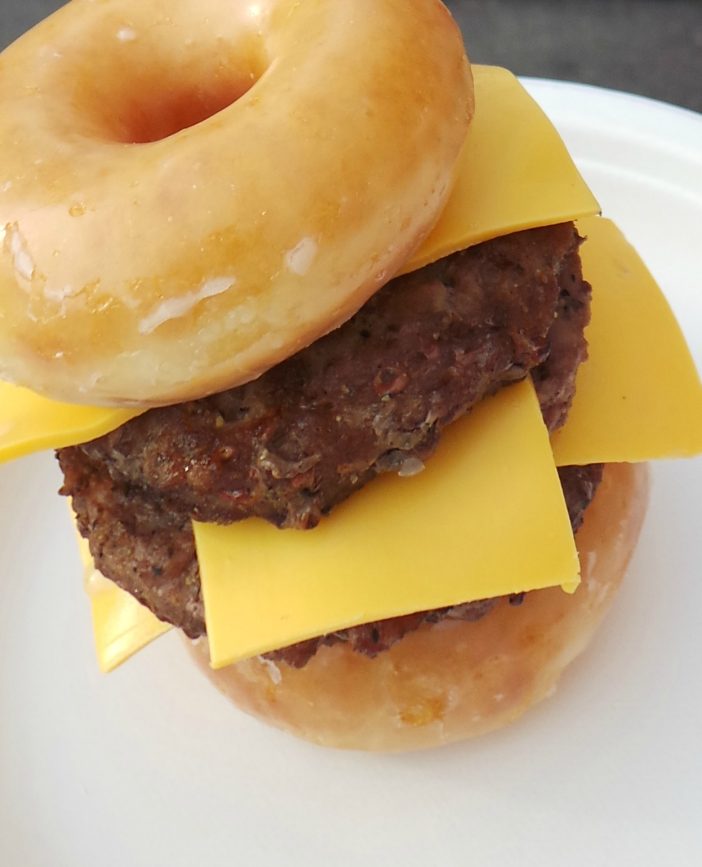 I think there is un-written rule that a funnel cake must be consumed at the County Fair or it didn't happen.  At the San Diego County Fair there are so many choices of flavors for Funnel Cakes.  I don't think you can beat chocolate.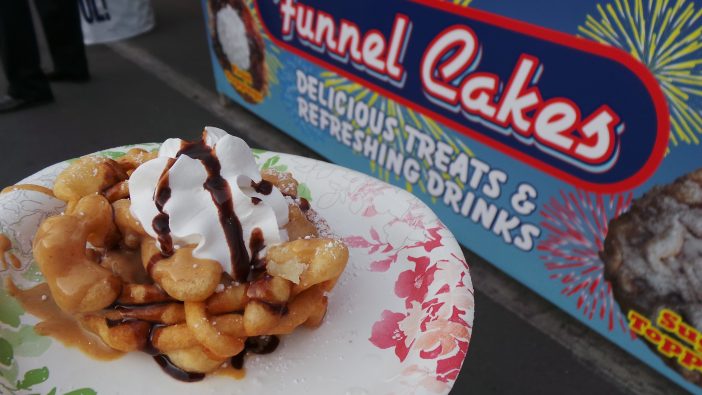 The Fresh Cream Puffs is one of our family's favorites.  I remember grabbing a chocolate flavored cream puff made with real whipped cream just about every year growing up.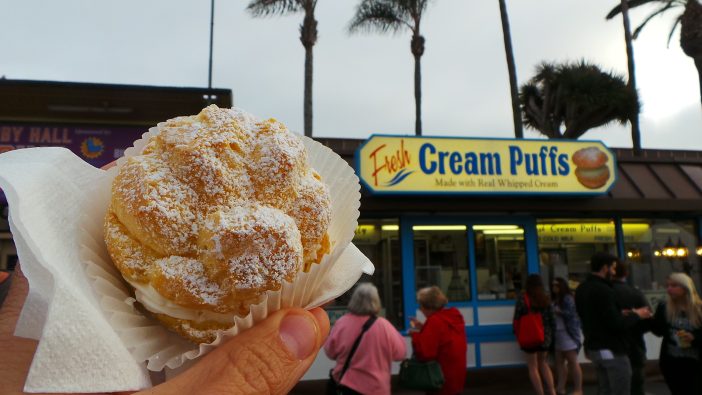 Deep fried Starbucks is one of my favorite fair food treats.  This debuted two years ago, but it still makes me happy and I had to share. This is essentially a doughnut with a little espresso inside.  Doughnuts and coffee all in one bite? Who turns that down?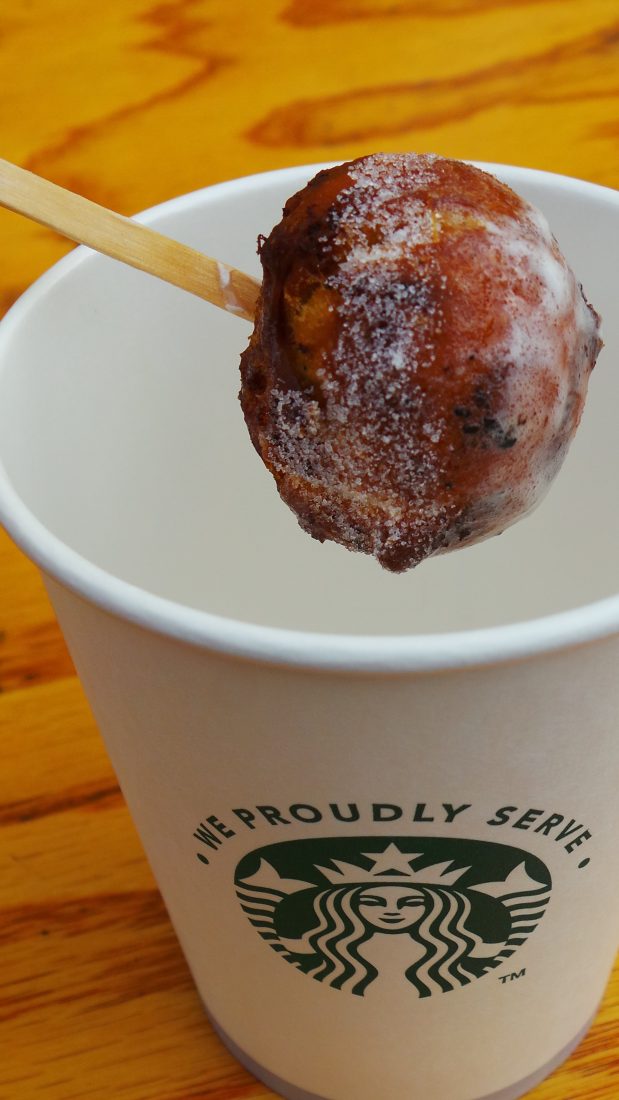 Grilled cheese sandwiches get me every time.  I just can't get enough.  While I have denounced dairy in my regular day to day, that goes out the window when I go to the fair.  Grilled Cheese A-Fair has a strong game and I just can't walk away.  This sample below is all I can think about.  Grilled Cheese would be too basic, this is a bacon wrapped jalapeño popper grilled cheese sandwich.  So good.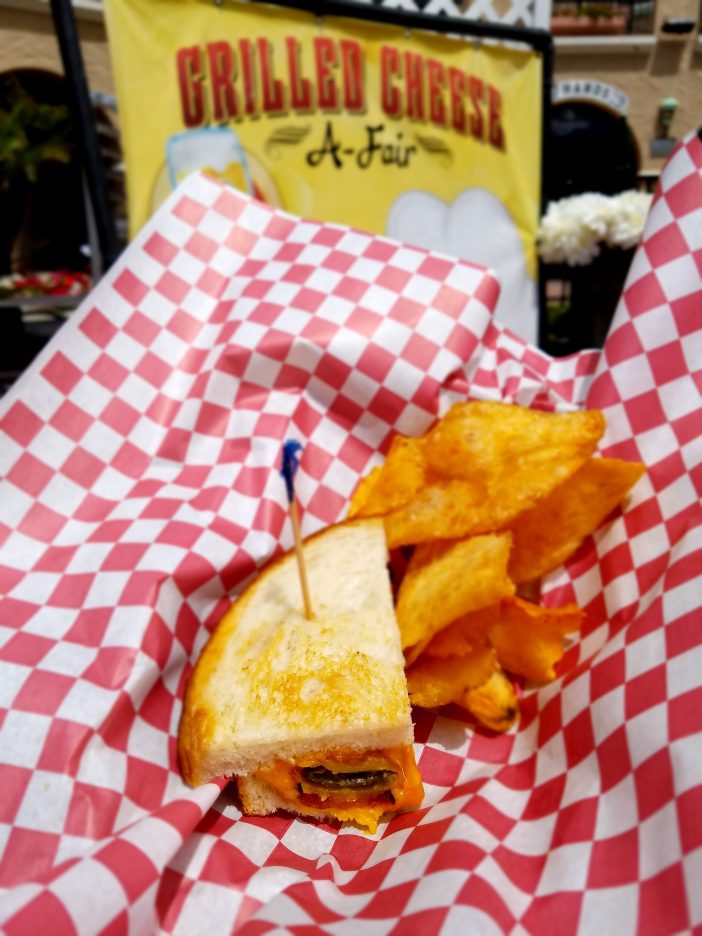 Who here is obsessed with Dole Whip at Disneyland? I know I am not alone. Well now you can enjoy delicious Dole whipped dessert at the Fair!  I enjoyed this delicious and kinda healthy treat that tastes just like the original!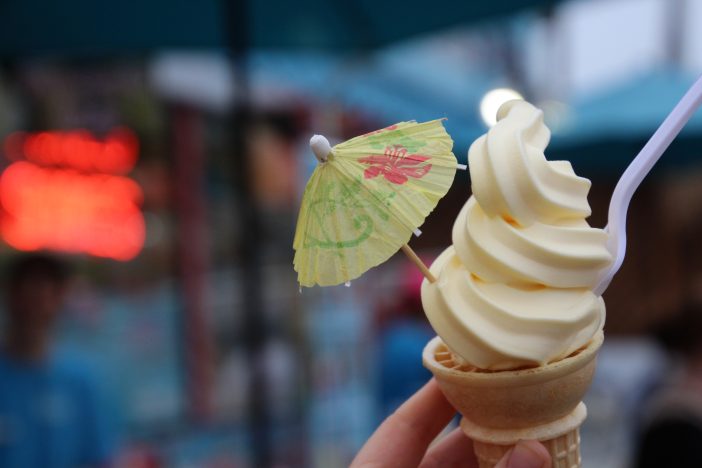 Bacon Wrapped Asparagus is on our list to try this year.  I mean, asparagus is a vegetable so this is basically a salad right? Sort of? OK, probably not.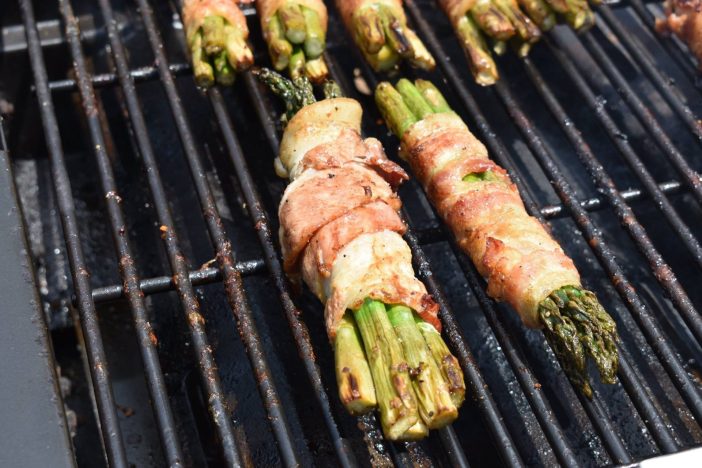 Photo Credit : San Diego County Fair
For those over 21, there are usually some fun themed drinks at the County Fair.  This year the San Diego County Fair is celebrating the Wild West.  Sarsaparilla anyone? Yum!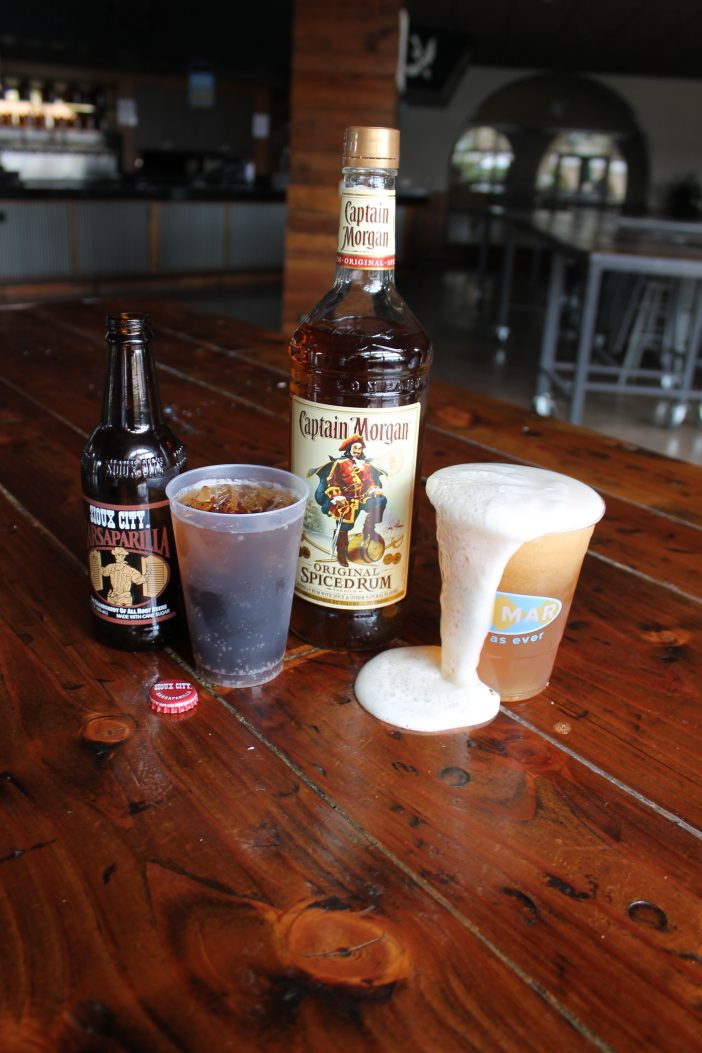 Photo Credit : San Diego County Fair
I love to sample crazy fair food, but honestly I am pretty healthy at my core.  This tasty treat from Roxy is my go to for lunch every year.  A yummy vegetarian sandwich that can even be made vegan friendly by omitting the cheese. Artichokes, tomatoes, olives, sprouts, and more all in a whole wheat bun.  If that wasn't healthy enough, it comes with a side salad.  My husband thinks it is ridiculous that I always eat this at the fair for lunch, but I feel like it cancels out anything else I eat! Ha ha!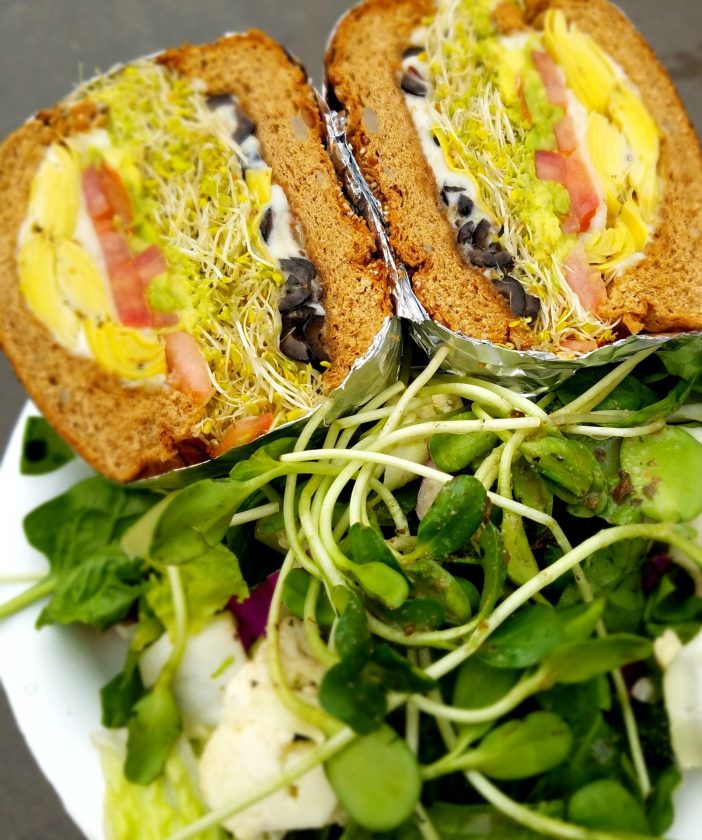 If you are not seeing anything that strikes your fancy, here are a few other things to look out for at the San Diego County Fair….
Bacon Wrapped Cactus or Brussel Sprout
Fried Pineapple Ice Cream
Beignets on a Stick
Maui Cowboy  Burger (it involves SPAM)
Smoked Brisket Nachos
Waffles on a stick
Deep fried Octopus
Seriously friends, it is fair season!  Whether you will be joining me at the San Diego County Fair or will be enjoying a fair elsewhere, wear your stretchy pants!
And one last thing that I have to mention!  There is a brand new addition to the San Diego County Fair this year.  If you are lucky, you might be invited to spend some time at the hidden speakeasy.  The speakeasy is called "The Jade Peacock".  You will need to get an invitation from The Painted Pony, Spurs and Spirits, and Into the Sunset. Each bar can hand out a few cards, a daily password, and directions to your escort.  The Speakeasy  is only open from 7 – 10pm on Friday and Saturdays.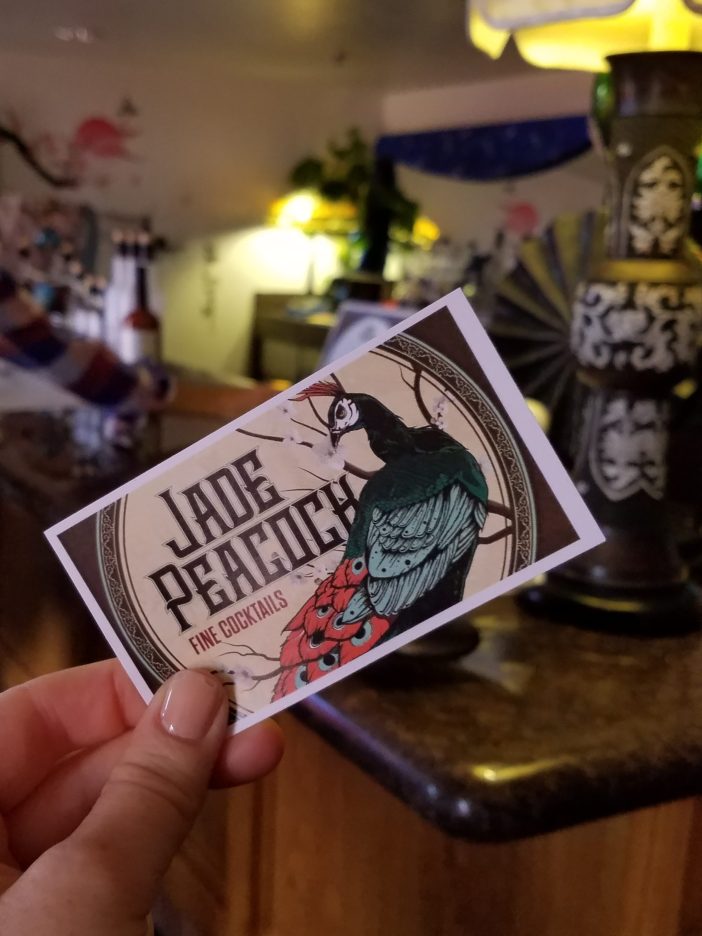 Thank you to the San Diego County Fair for inviting us out to share all about all these tasty treats! Don't miss 10 ways to stretch your budget at the San Diego County Fair.
Want a little more information about the San Diego County Fair?  "Where the West is Fun" is the theme for the 2017 San Diego County Fair. Presented by Albertsons | Vons, remembering the rough and tumble Wild, Wild West and celebrating how the West is fun today. The 2017 Fair will feature a Wild West saloon, numerous Western-themed educational and historic exhibits and country music for everyone to enjoy. There is a new Sheriff in town and it is you! Pull on your boots, grab your cowboy hat, and ride on into Del Mar for some fun this summer. The Fair opens at 4 p.m. on Friday, June 2 and runs through Tuesday, July 4; it is closed the first four Mondays and the first three Tuesdays. The San Diego County Fair is the largest annual event in San Diego County and one of the top 10 Fairs in the United States and Canada, drawing more than 1.6 million visitors annually. For more information visit sdfair.com