Finding Dory Pumpkin Carving Stencil and Halloween Party ideas!
Disclosure: Our interview sessions were part of the Disney hosted #DoctorStrangeEvent press junket. While all expenses were paid, opinions are always 100% my own. This site uses affiliate links.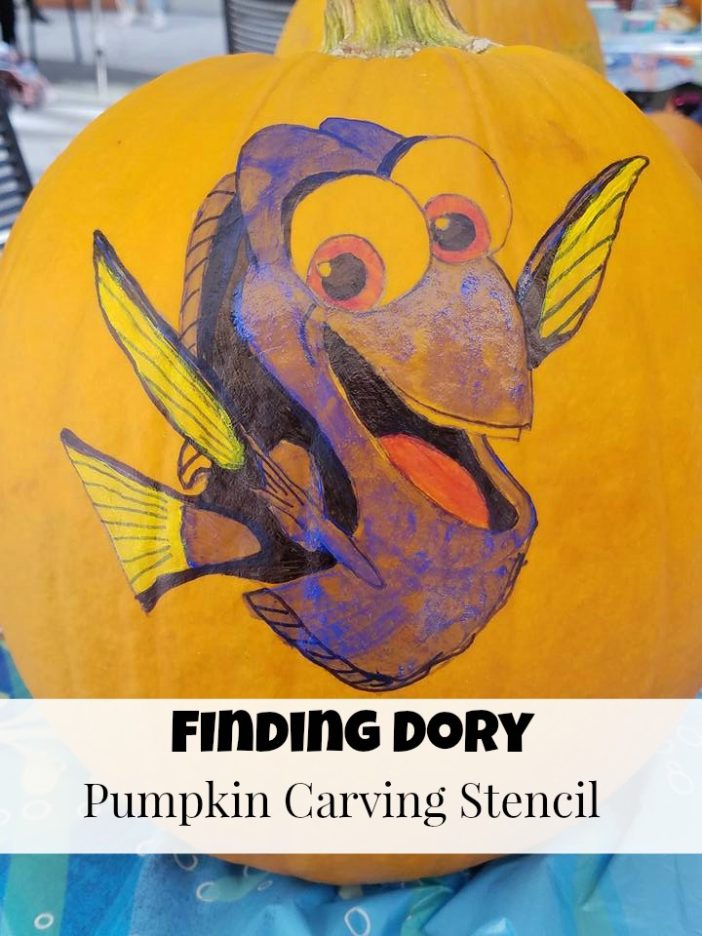 .Halloween is right around the corner.  Finding Dory is also available today on Digital HD. Yay!  As part of the Finding Dory Blu Ray event I attended at Walt Disney Studios we participated in a fun party to celebrate Halloween. I am excited to share a Finding Dory Pumpkin Carving Stencil and more Halloween party ideas!
If I am being honest, I am not much of a pumpkin carver.  In fact, I wrote about tricking my kids into mediocre pumpkin painting years ago. When I heard our Finding Dory event would include carving pumpkins with a master pumpkin carver I was worried. Believe it or not, it was awesome! I learned some great tips and impressed myself with my finished product!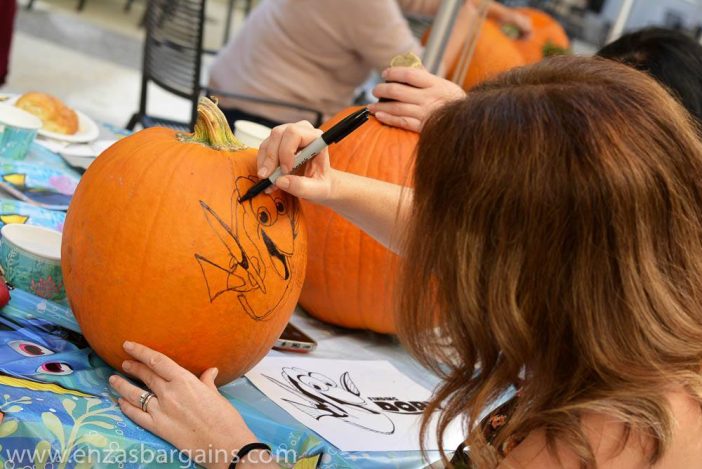 Photo credit Enza's Bargains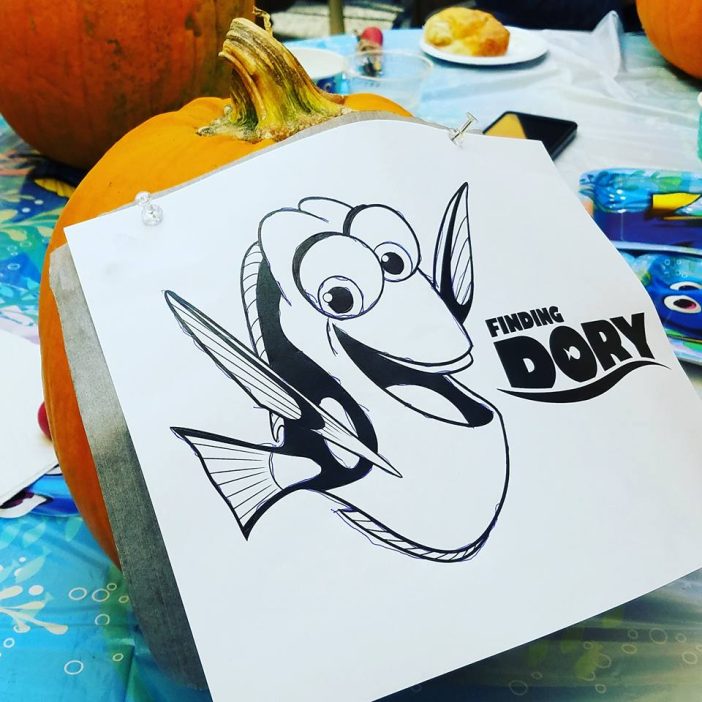 First we used transfer paper with a Finding Dory Pumpkin Carving Stencil to easily add the Dory design onto our pumpkin.  It took a while, but it was not difficult at all! Next we used a sharpie to define all of the lines we had just drawn.  We used acrylic paint to really bring Dory to life.  As a finishing touch we used a scraping tool to just put a touch of carving details into our pumpkin.  While we do not plan on hollowing out our pumpkin until the day before Halloween, we did carve a little detail.  When we do carve out the insides of our pumpkin we will see a beautiful outline of sweet Dory!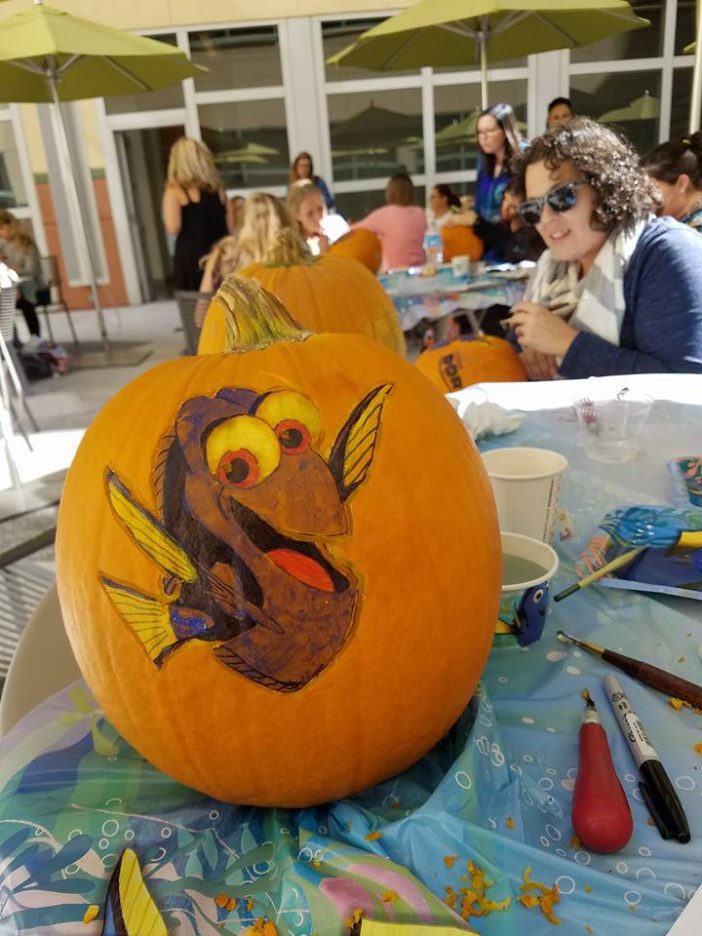 We've always been a bit disappointed by how quickly our pumpkins go bad when we carve them.  Master pumpkin carver Joseph Yakovetic shared some awesome tips I had never heard before.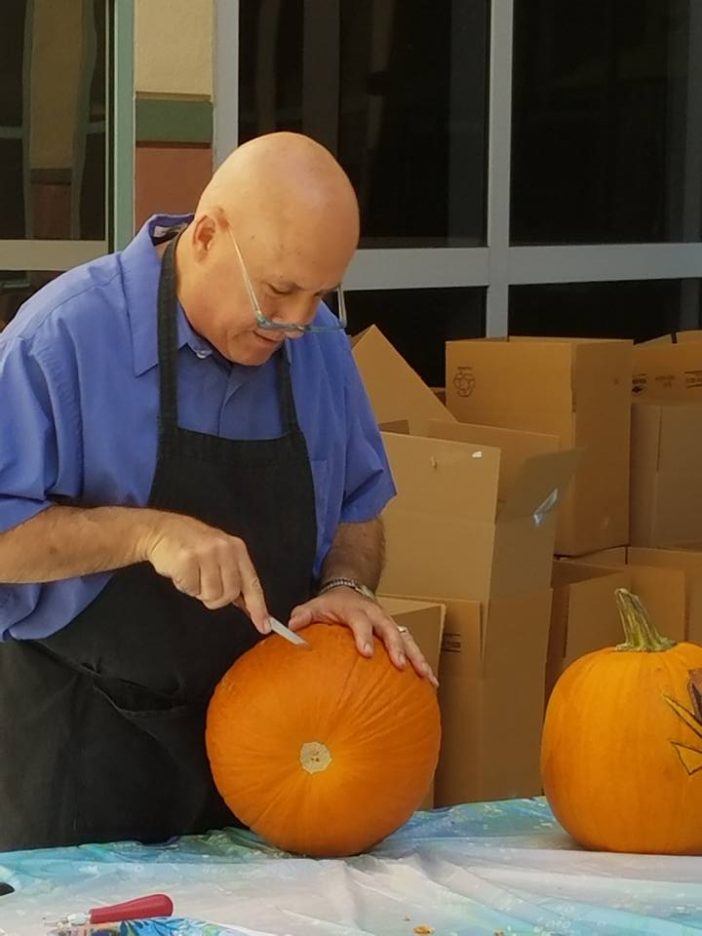 When a carver cuts a pumpkin around the top it actually kills the pumpkin faster!  Even once they are cut from the vine they still get a bit of nutrients from the stump of the vine.  Cutting from behind will help your pumpkin last a bit longer.
Once you have carved your pumpkin you can spray with a mixture of water and a small amount of bleach.  Simply spray on the inside to keep mold at bay.
If you live somewhere hot, be mindful of leaving your pumpkin on the ground for a long period of time. The hot ground can literally cook your pumpkin! Bring it inside, keep in the shade, or put on top of a trivet or something to keep it from direct contact with the hot ground.
Joseph says he puts his carved pumpkins in the fridge each night! This will really help them to not spoil.
Disney was kind enough to overnight our pumpkin master pieces to us. My kids kept saying "Mommy, did you really make this?"  It is kind of amazing.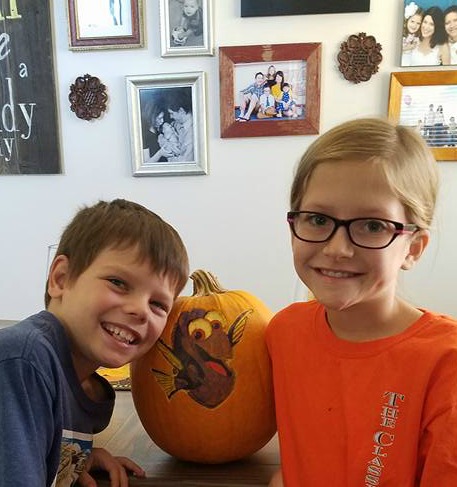 Check out Joseph's amazing work in this video of the Finding Dory Pumpkin Carving we all did as a group (his is much nicer than mine! 😉 ) You can use the Finding Dory Pumpkin Carving Stencil below to make one too!
Below we have adorable Finding Dory Halloween Printables just in time for your holiday celebration!  Print out a kit to make your own Finding Dory Luminary and Finding Dory treat bags.  Of course we have included an awesome Finding Dory Pumpkin Carving Stencil too!
Finding Dory was a smash hit in theaters, but in case you missed it – here is the trailer….
Finding Dory is available on Digital HD on October 25th (today!!) and on Blu-Ray and DVD on November 15th!