DIY "Inside Out" Craft
Disclosure: This shop has been compensated by Collective Bias, Inc. and its advertiser. All opinions are mine alone. #InsideOutEmotions #CollectiveBias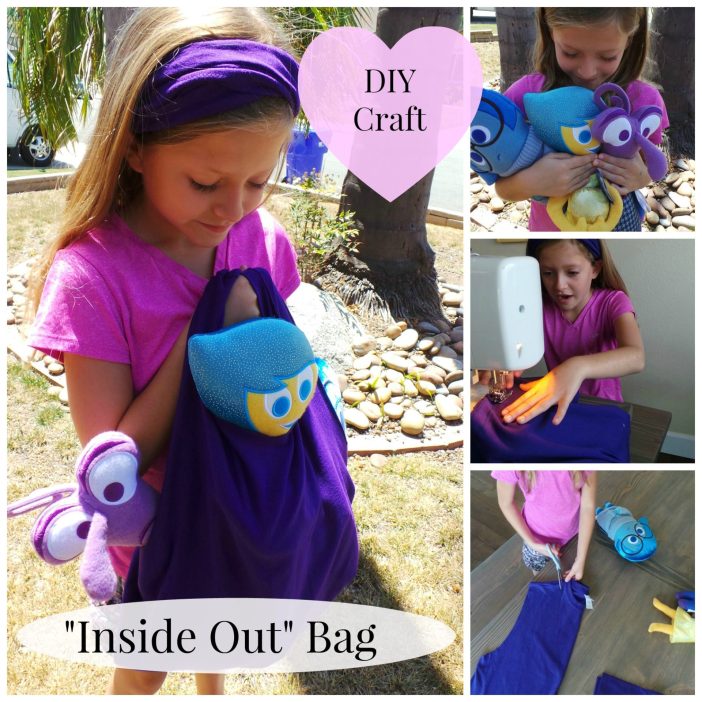 School's out! It is summer craft time and summer movie time!  While we were at Disney Social Media Moms we got a sneak peek at Disney Pixar's Inside Out and our kids love all the characters!  I love that this movie gives validation to all of our feelings, each and every feeling is so important and trying to push one away just doesn't really work.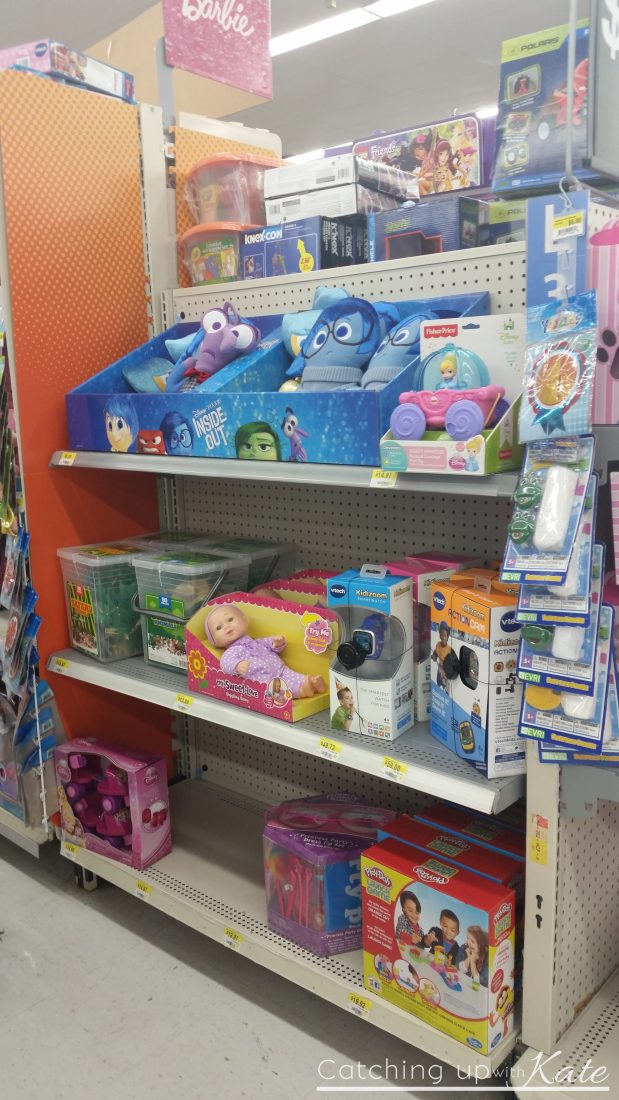 While at Walmart I found some cute plush characters – I wish I could have purchased an entire set but they were flying off the shelves, Disgust and Anger were nowhere to be found – I will be back to grab the other two the next time I am in! They were located at the end of a toy section aisle in their own shelf on the top – you can't miss them!  They are $8.88 each and can only be purchased at Walmart.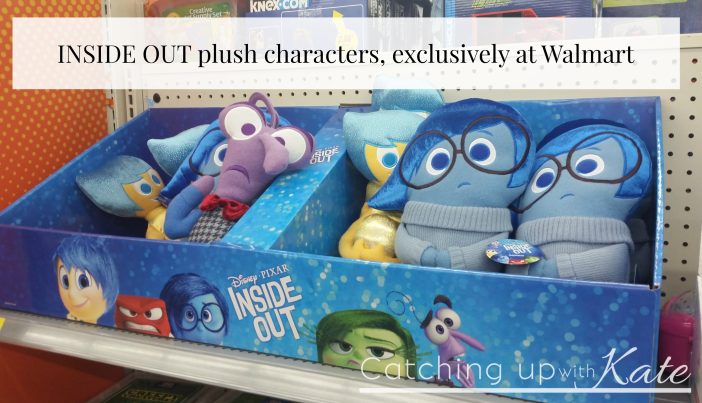 On this trip I was able to get one cuddly emotion for each kid – Joy, Sadness, and Fear.  We want to have all five so our kids can switch them out and cuddle it out with the emotion they are feeling most in tune with that day.  We imagine we will be carrying around these little cuties all Summer long (and beyond!) so we are going to need a fun bag to carry them in for all of our adventures.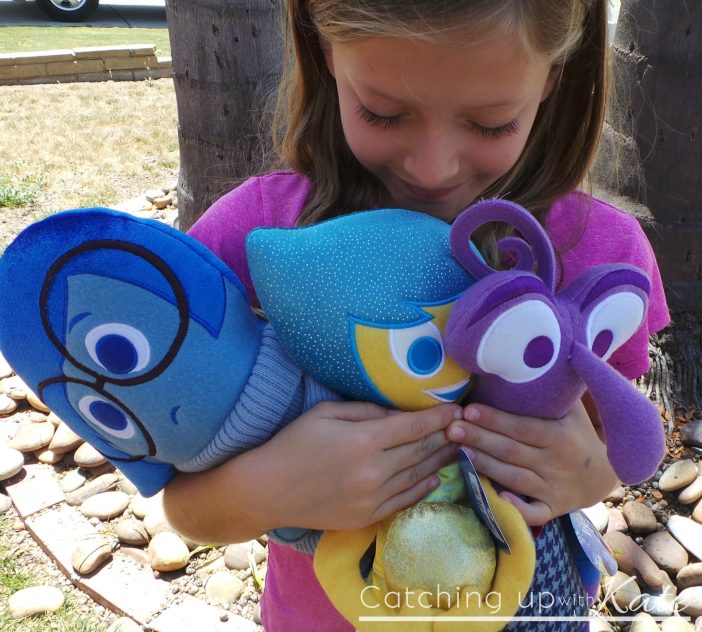 This leads us to our craft which I have been excited to share anyway!  My oldest is just starting to get into sewing, but just like me it is hard for her when it gets complex.  I have found that we can do very simple projects and those really build her confidence.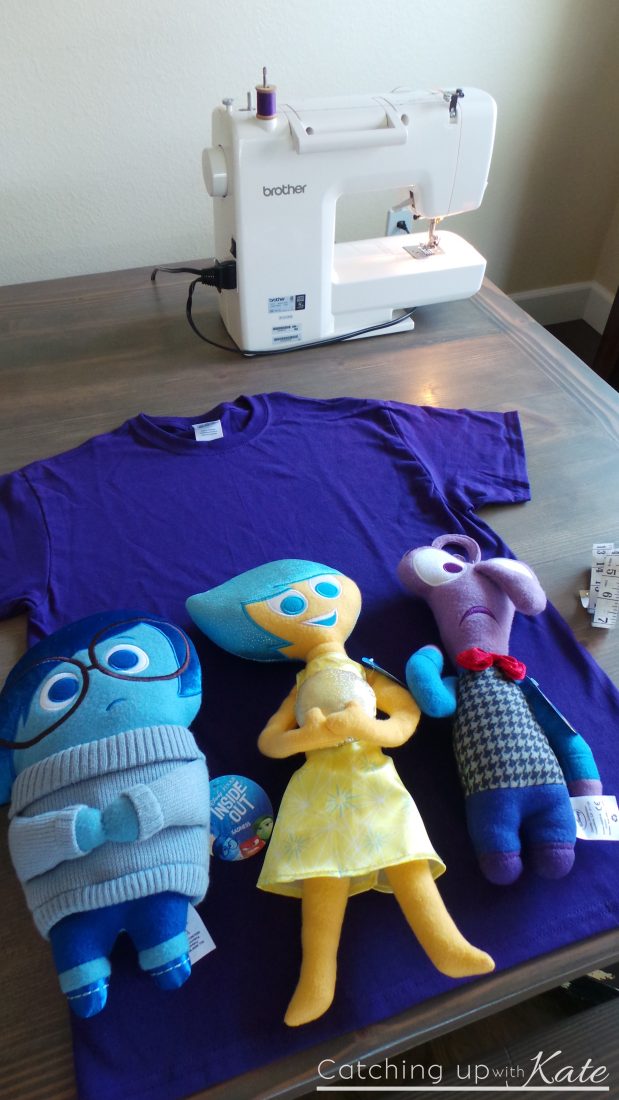 We decided there could be nothing more perfect for our Inside Out plush friends than an "Inside Out T-Shirt Bag".  This is very simple and clever and kids are welcome to decorate however they wish.  My daughter wanted hers to be purple "Like fear but not because I am afraid of stuff, but because I like purple." I think she just likes purple and is trying to get it to fit the theme – I wonder where she gets it from?
An Inside Out T-shirt bag can be made from an old t-shirt or a brand new one.  I think this is a really fun upcycle project especially when kids are learning – but for today's craft I used a brand new t-shirt (it just looks better in pictures) but I can't wait to do this with outgrown Disney shirts and others that might make interesting designs.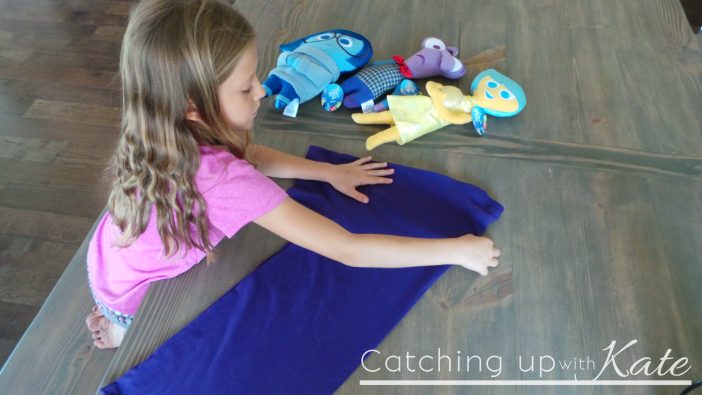 The process is very simple!
Step 1) fold your t-shirt directly in half.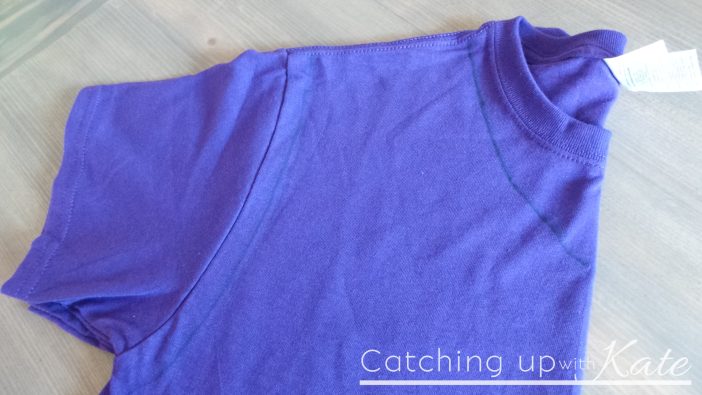 Step 2) Use a magic marker to draw a line to guide you as you cut off the sleeves as well as a deeper neck.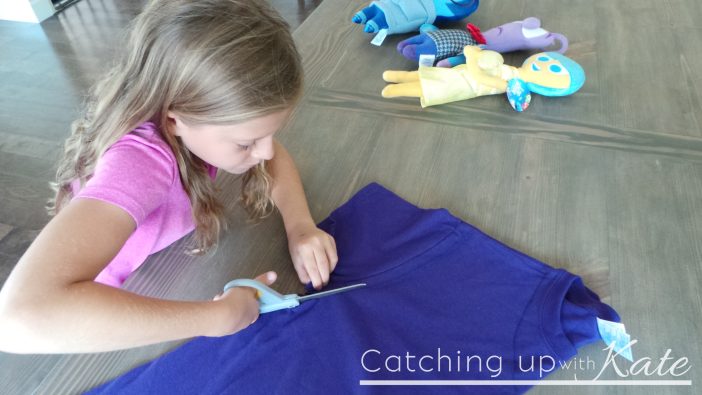 Step 3) Simply cut along the lines.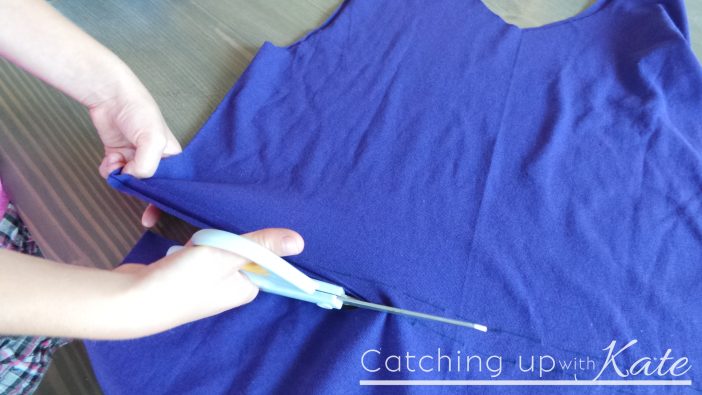 Step 4) Open up your now sleeveless and deeper neck shirt and decide how deep you want your bag.  My daughter decided she wanted to take a few inches off the bottom.  She drew a straight line and then another straight line about an inch under that.  Cut the bottom most line.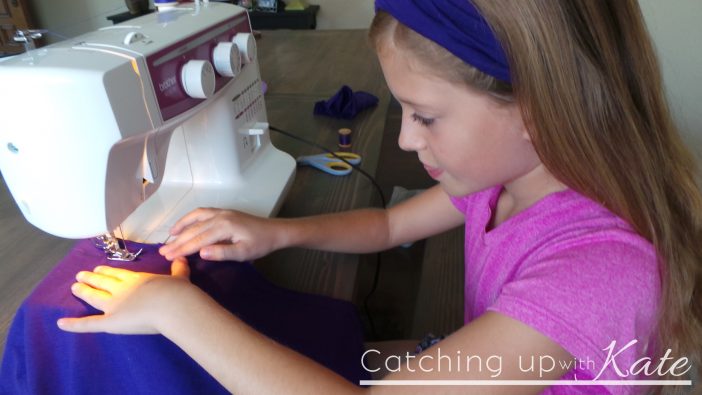 Step 5) Use the line as a guide as you sew up the bottom! So easy!
Step 6) Turn your creation "Inside Out" and voila! You have an adorable bag to carry your little friends on many Summer adventures!