Healthy Greek Yogurt Dressing
We are always trying to find healthy swaps for our favorite recipes.  We have found that Greek yogurt is a delicious substitute for sour cream and mayonnaise in many recipes.  The following recipe is one of our favorite dressings to put on fish or chicken tacos or even a salad.  We love Healthy Greek Yogurt Dressing……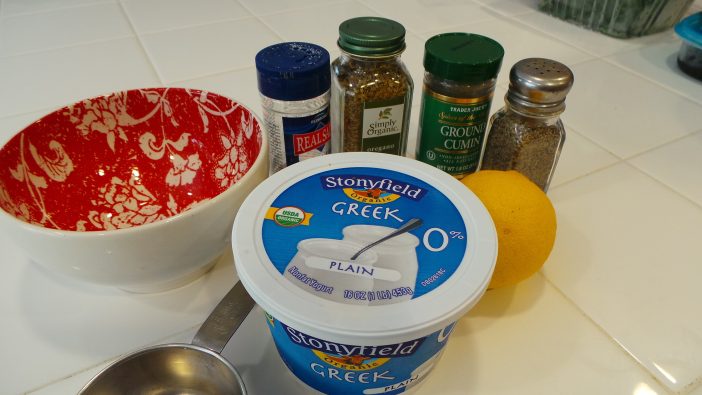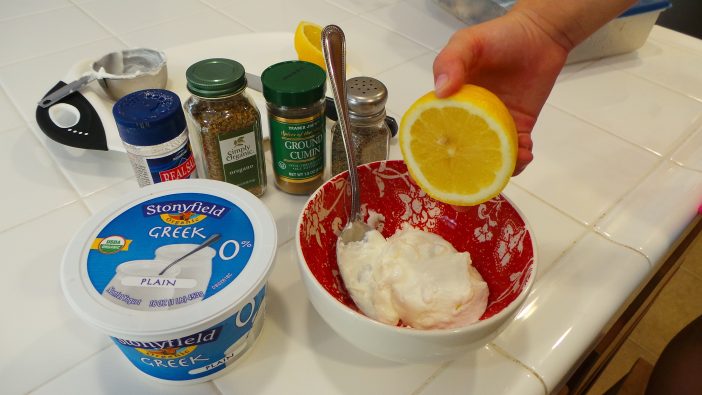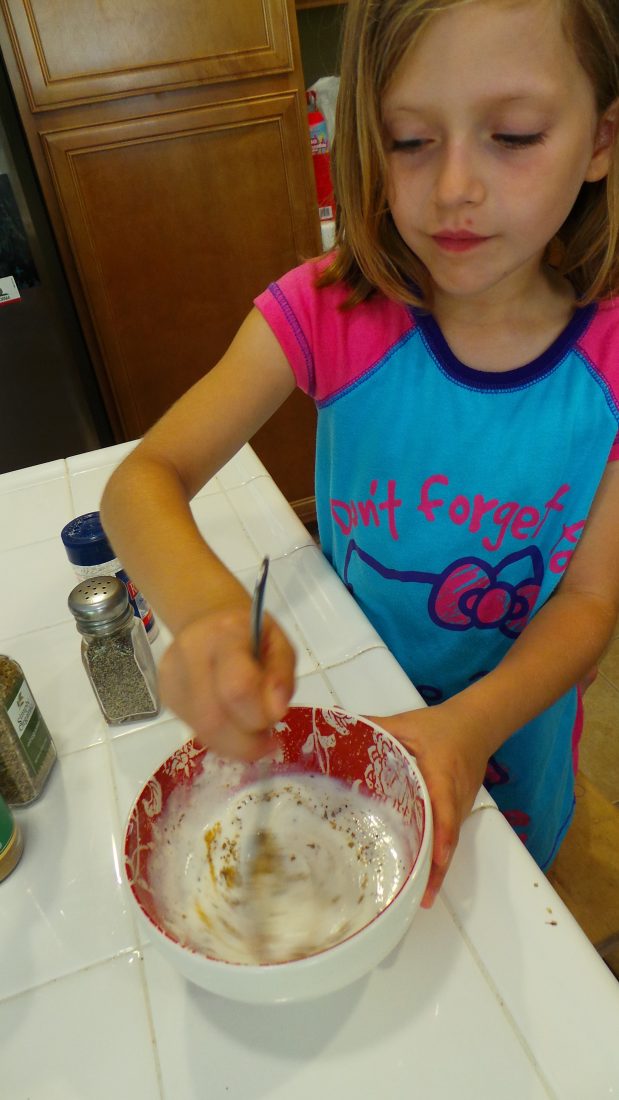 1/2 Cup of Greeek Yogurt
1 lemon
Oregano
Ground Cumin
Pepper
Salt
Preparation:
Place yogurt into a bowl and squeeze lemon juice over it. Season to taste.  Once you get to know me better you will know you that I rarely measure anything.  I just dash in a bit of each of the above (be careful with the salt) and stir it all up.
I use non fat Stonyfield Greek Yogurt for this recipe – I am sure a full or low fat would be yummy too and still a better option than sour cream or mayonnaise.  For the longest time we made this recipe with sour cream – but Greek Yogurt is such a healthier option and I think it tastes the same – go figure!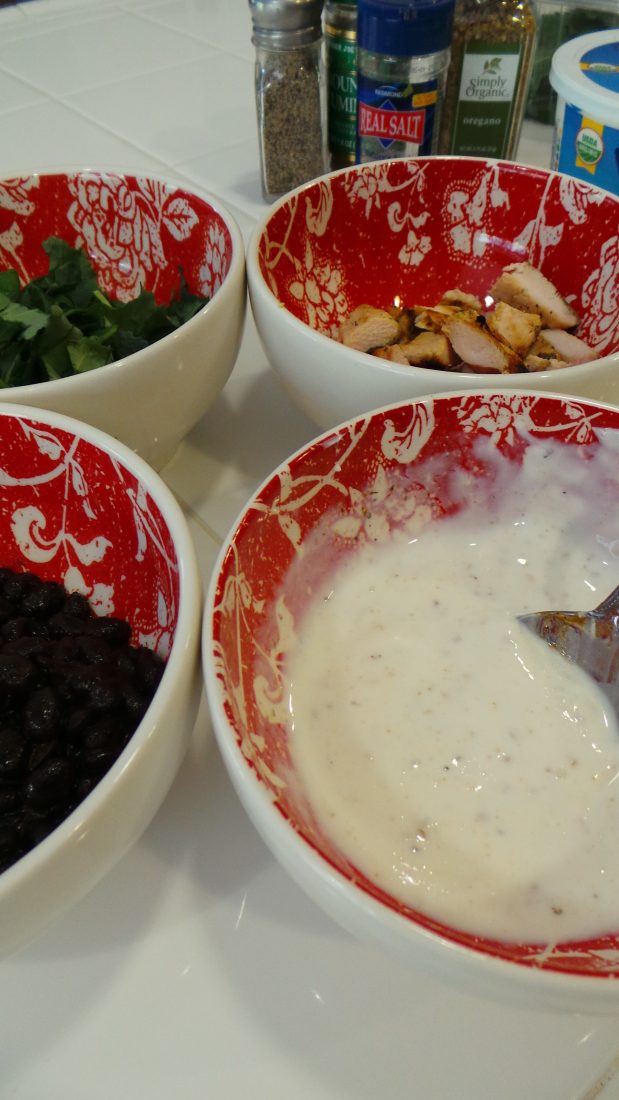 The husband and kids had this with chicken tacos.  We used whole wheat tortillas, homemade black beans (but canned would be fine), and chopped BBQ Chicken, and sweet baby kale – drizzle some of this delicious and perfectly healthy dressing on top and it is a super easy favorite!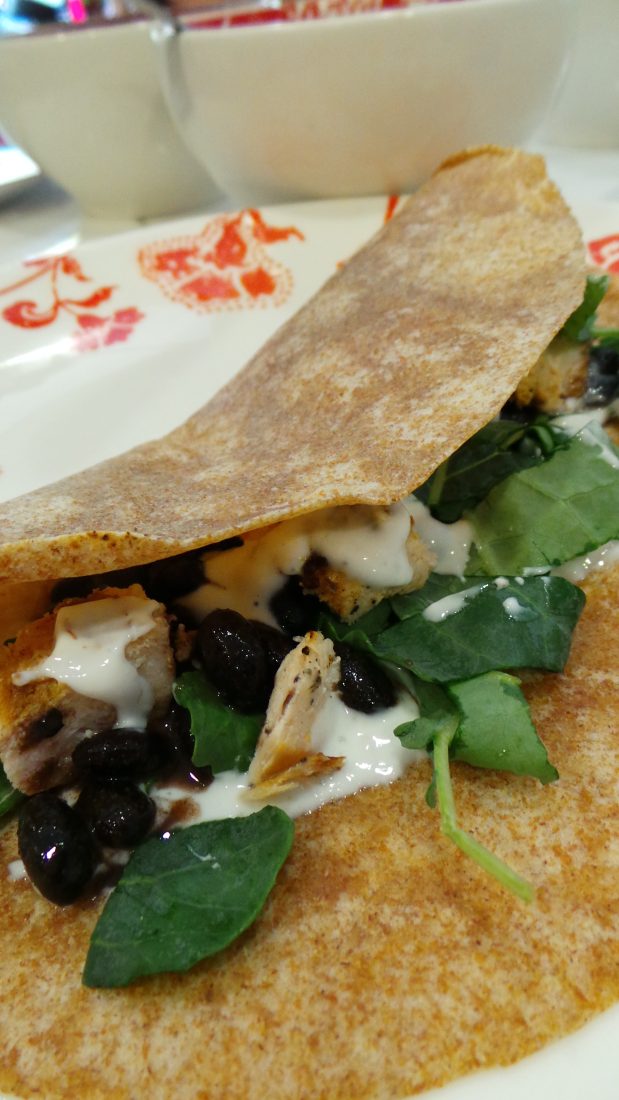 I modify to be even lower in carbs and higher in protein by making it a tasty salad!  I use kale, a spoonful of quinoa, chopped chicken, beans, and drizzle the dressing on top – seriously – SO GOOD!  The creamy dressing really tastes inappropriately fattening – and it isn't at all!