Minnie Mouse Birthday Party!
Just a few snapshots from our baby girl's birthday party!  In all honestly we seriously considered not having a birthday party this year – I mean, two year olds don't even know what a birthday party is right?  However, we didn't want her to grow up and see that we did a birthday party every year for the other kids and skipped out on hers – so we put together a fun little play date with a few friends and cupcakes.  C loves Minnie Mouse more than anything so we got her a cute little Minnie Mouse dress and got a few fun themed out items.
We had a playdate at Grandma & Grandpa's house – and this is how it went down……….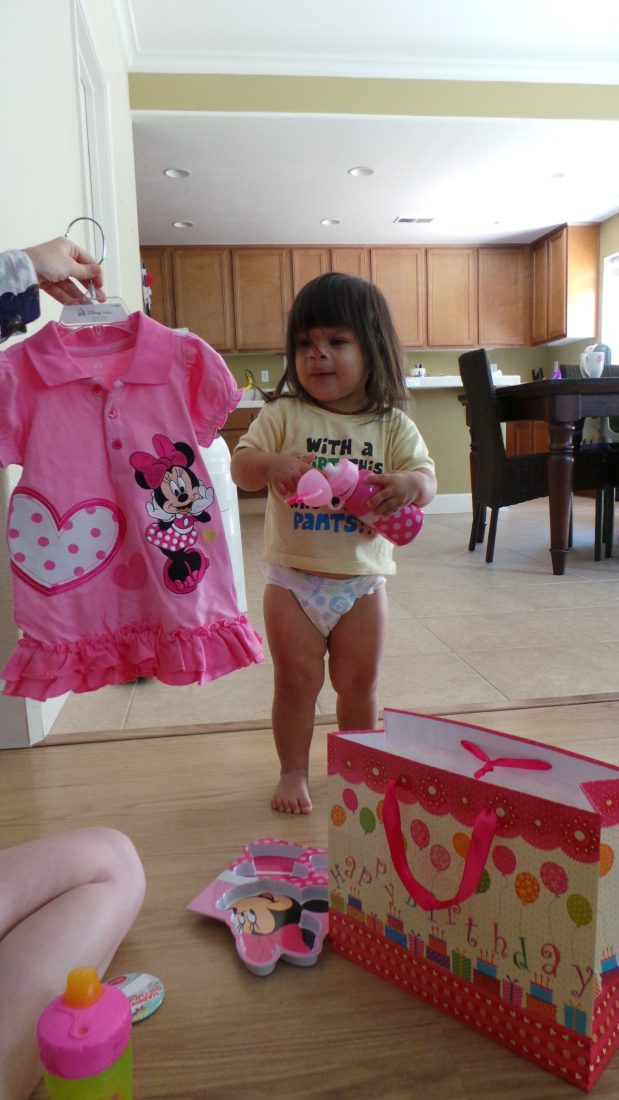 We opened our present – we bought a bunch of Minnie Mouse stuff on Clearance from The Disney Store – woot!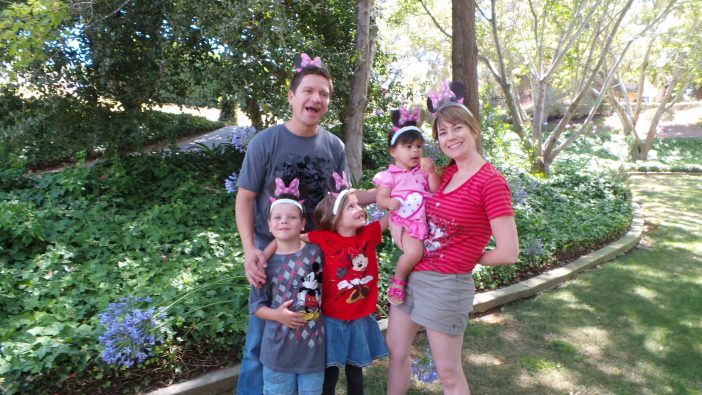 Everyone donned Disney themed attire in Baby Sister's honor.  Even Daddy!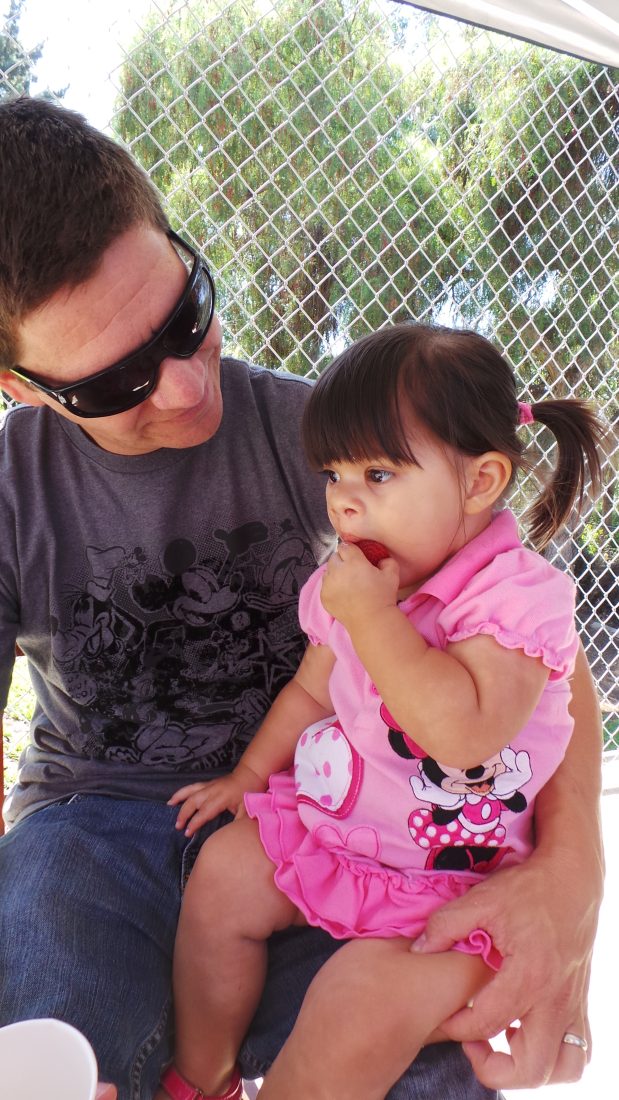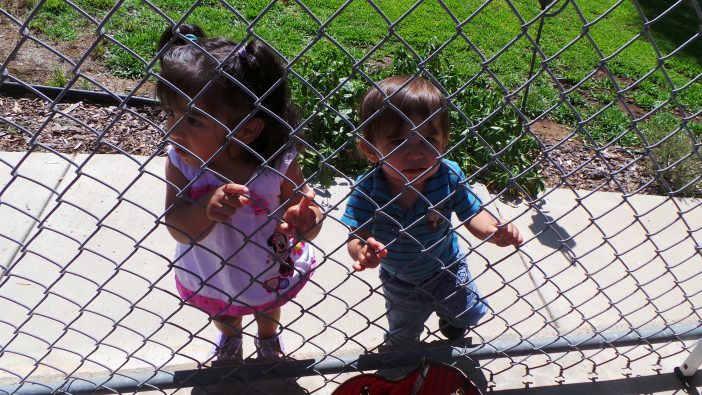 "Let us in!" ~ C's friends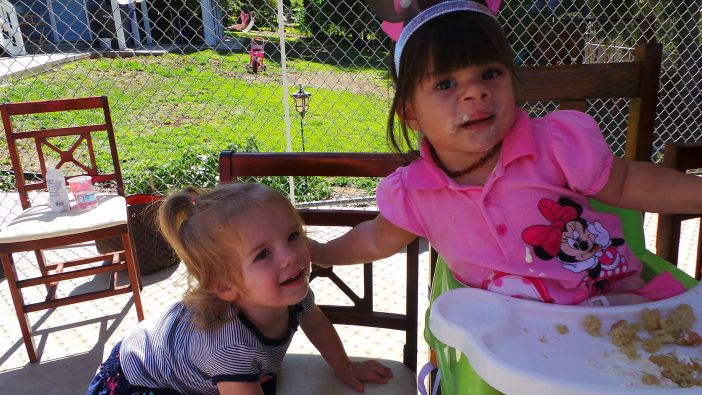 Hangin' with my buddy!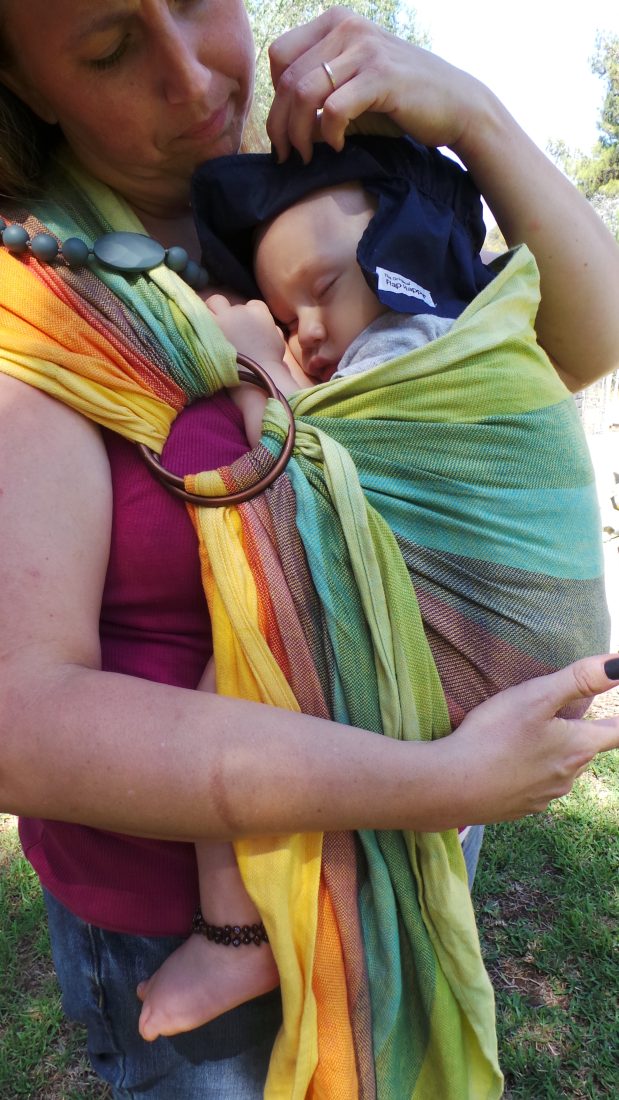 Our littlest guest was apparently super unimpressed by the lack of games, prizes, and all over theme….. so he just went to sleep.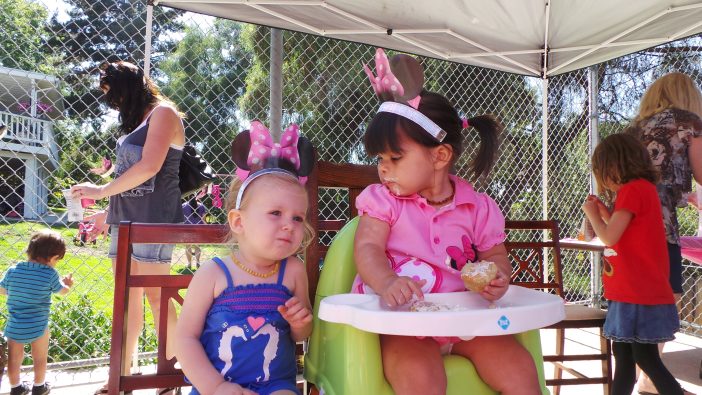 Baby C "Hey, want a cupcake?"
C's friend "Nah, I'm watching my sugar intake."
C "Alright then, more for me!"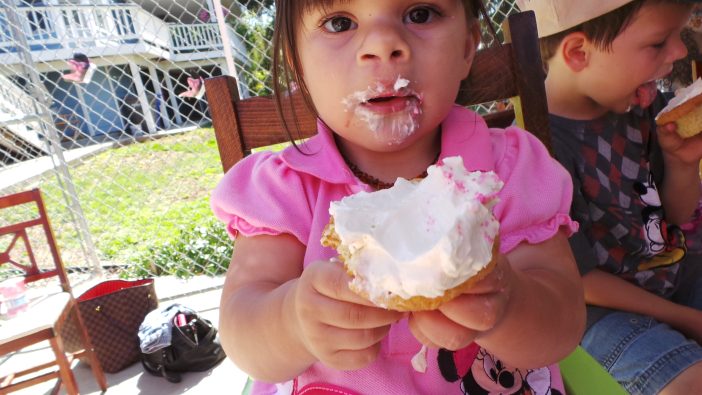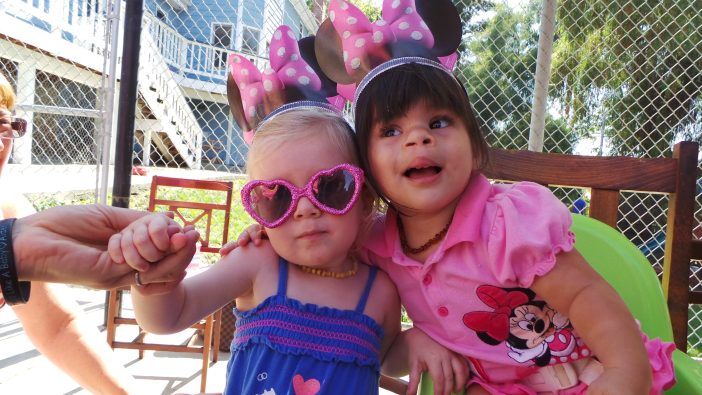 Everyone got fun Heart Shaped Glasses as a party favor!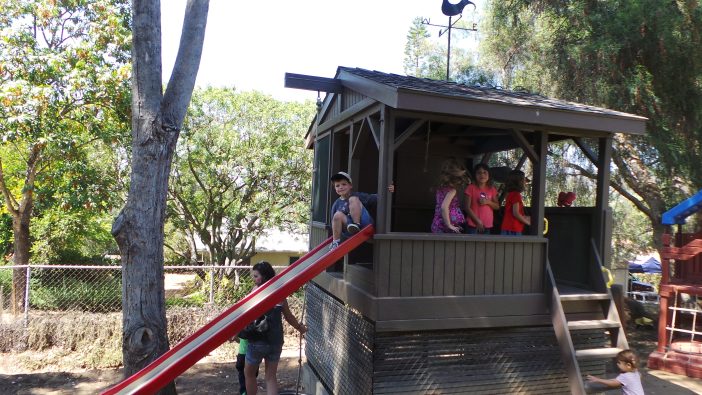 Grandpa built this playhouse when I was a kid – I didn't really appreciate it back then – but as mom of three with a TINY backyard now – I TOTALLY appreciate it – as do my kids!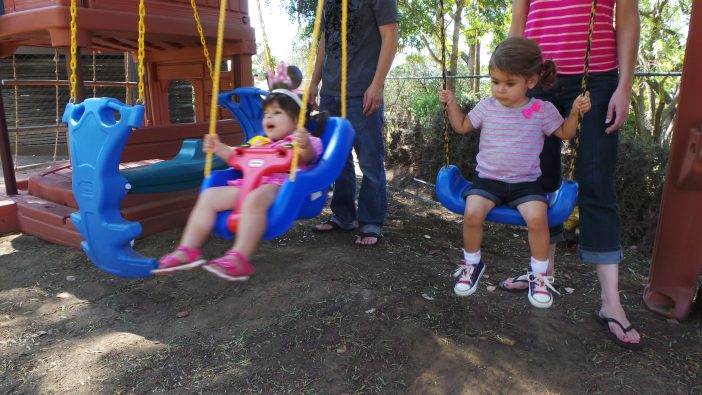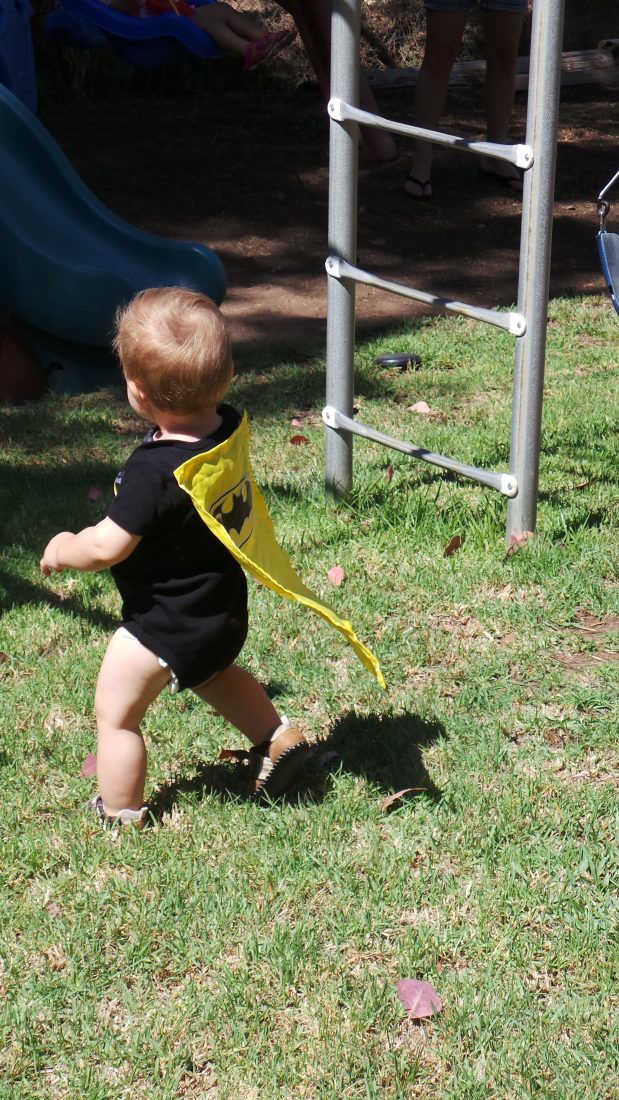 Don't be jealous – but Batman made an appearance!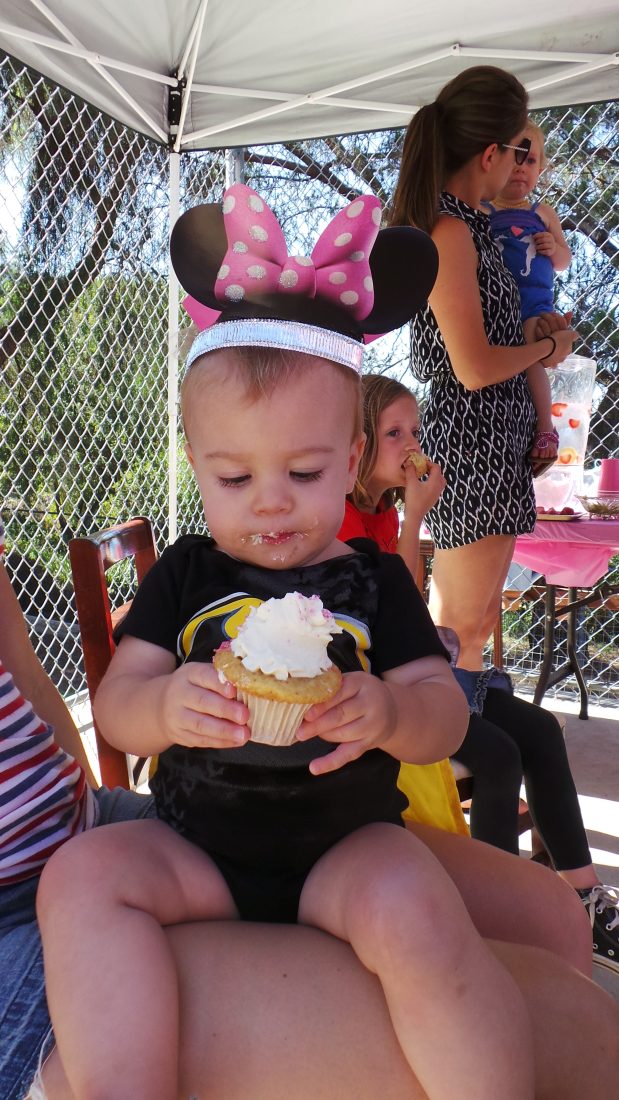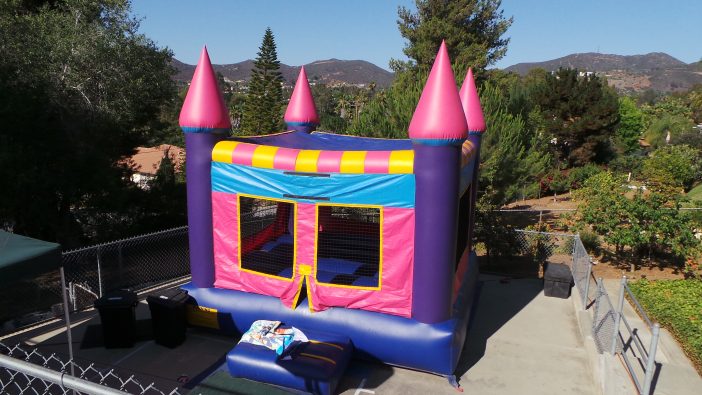 We got a bouncy castle for almost two full days for $85 (plus tip) – not too shabby – it kept the big kids entertained the whole next day too!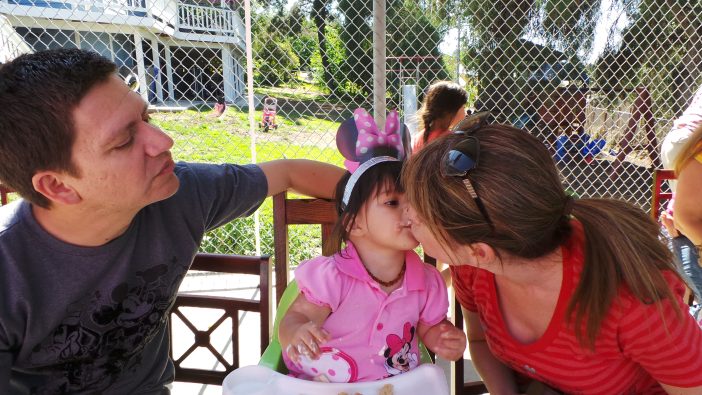 Nothing fancy at all – nothing sponsored at all – I just thought family and friends might enjoy watching our little celebration from afar.  As some may remember C was born with a severe heart condition and cleft issues making her quite the little miracle!  We do not take any kid's birthday for granted – but her's was a little harder to come by and we sure are thankful!  You can see the special card we made for her Birth mama here!