Things to do with big kids at LEGOLAND California – and a giveaway!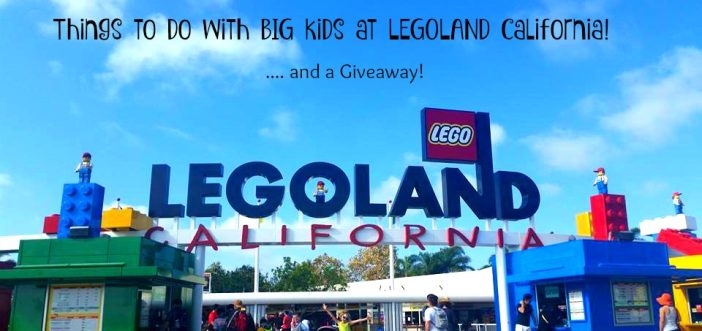 We have enjoyed LEGOLAND California ever since our kids were babies. As they grow up, we are happy to see that as the park grows they continue to add exciting options for big kids at LEGOLAND.  Today I am sharing three things for big kids to do at LEGOLAND California.  In addition to sharing some fun ideas for your whole family, we are also partnering with another Official LEGOLAND Blogger to give away a family four pack of tickets!
Our kids debated for quite some time, there really are several things at this amusement park for big kids and the whole family. Please know there are several water rides, shows, roller coasters, video games stations, and more! This list includes their very favorites that you must not miss if you have older kids in your party on your vacation! With no further delay, this is the Highlights Along the Way top 3 things for big kids to do at LEGOLAND California list!
LEGO Ninjago The Ride
This is the newest ride to debut at LEGOLAND California.  LEGO Ninjago World includes 5 new attractions and Ninjago the Ride is our favorite.  The line can get very long, but it is a high capacity ride that moves quickly. This is not a roller coaster and does not have a height requirement, but older riders enjoy it the most.  Riders of LEGO NINJAGO the ride demonstrate their own ninja skills and collect points as they ride.  Riders do not use a hand held device but they collect points by waving their hands.  It is kind of difficult to explain, but riders collect points all along the way in this 3D ride. This is a fun competitive ride for big kids.  Riders compete against one another but also against high scores from earlier that day.  For more on LEGO Ninjago world check out our sneak peek from media day!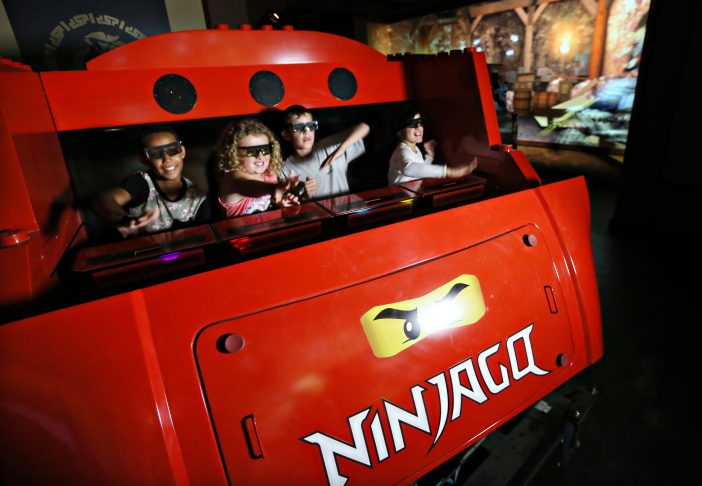 2. LEGO Technic Roller Coaster

This is hands down our big kid's favorite ride!  This is the tallest roller coaster inside the park with daring drops and fast speeds.  This ride is absolutely worth the wait for budding thrill seekers.  This ride is so 'big kid' appropriate, littles are not even able to ride.  Eat your veggies little ones, you must be at least 42 inches to ride LEGO Technic.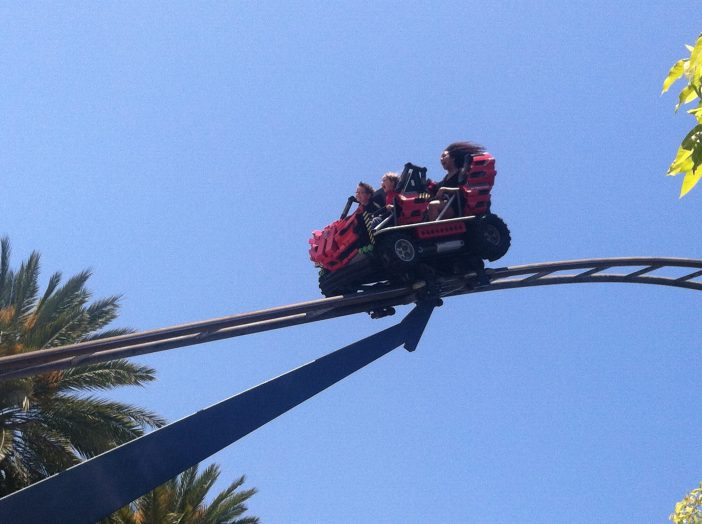 3. Miniland USA & Star Wars Miniland
Miniland is not a ride, but it is an incredible attraction for any LEGO maniac.  Our kids always loved walking through Miniland but they spend even more time checking out the details now.  Any LEGO master builder at any level can appreciate the thousands of LEGO bricks, the skill, and precision that goes into building these models.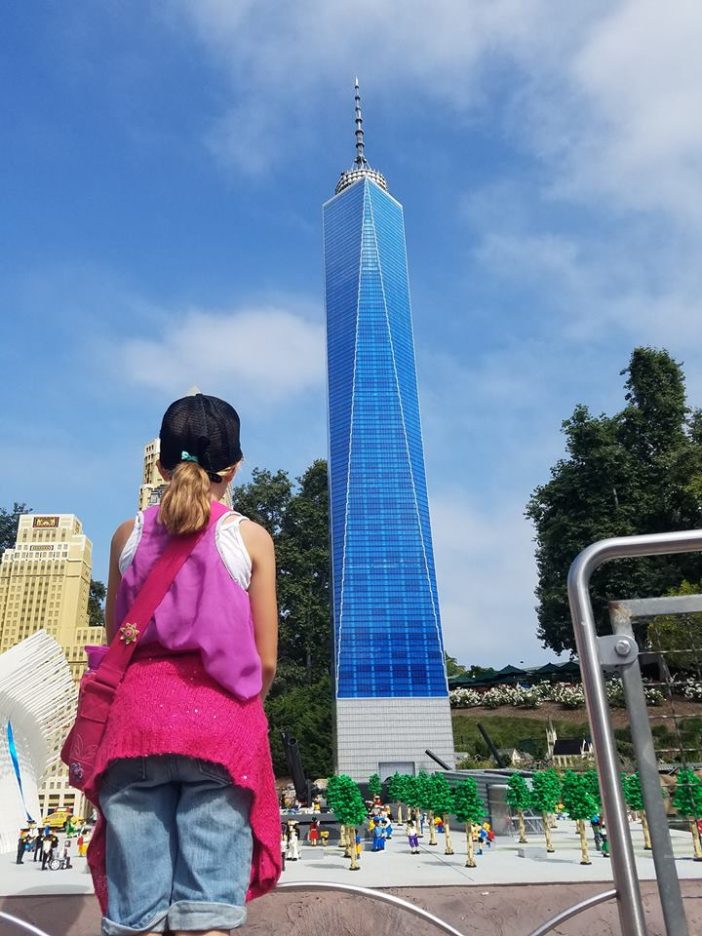 New York City is one of the most intricate sections of Miniland USA and it recently had a few additions.  The LEGO version of One World Trade Center is the largest LEGO brick structure in all of the United States and boasts over 250,000 individual LEGO bricks. Visitors should not simply check out the grand structures, make sure to check out the details and even hidden jokes within each land.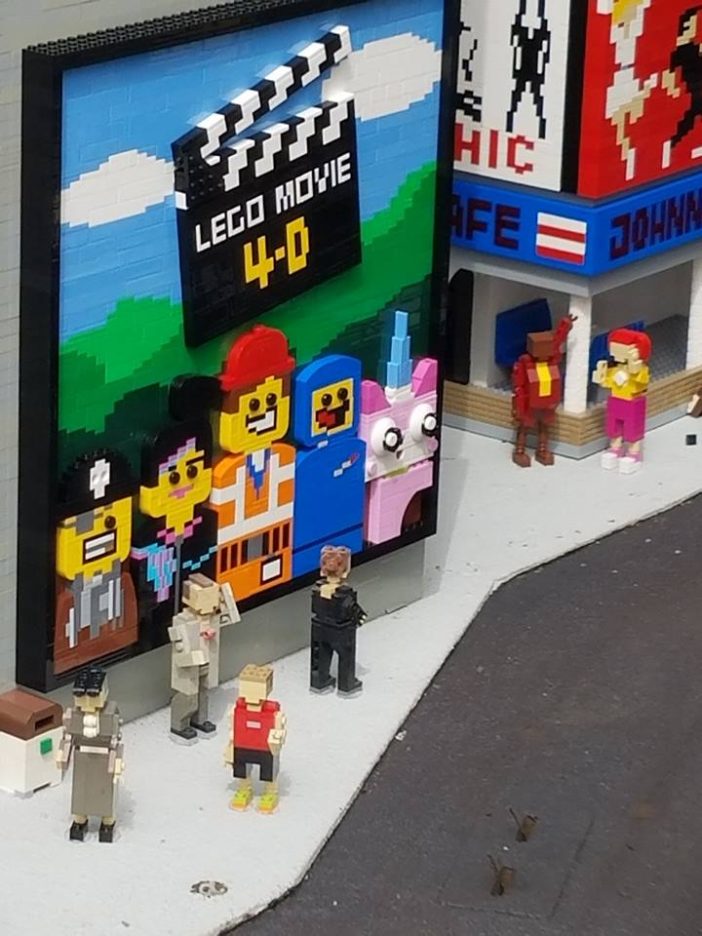 You can check out our video of Star Wars Miniland here!  Know that it has even expanded to include more awesomeness since this video was shot! Another great thing for kids of all ages is LEGO Star Wars Days which comes but once a year!
BONUS!
LEGOLAND Water park
Keep in mind that the LEGOLAND Water Park is a separate admission, or included in a park hopper pass.  Bring your swim suits and towels and prepare for lots of fun.  While there are plenty of things for little ones to do in the LEGO themed Water Park, there are many things for older children as well. Our kids love the CHIMA Water Park wave pool, the huge Crooler's Twist Slide, Splash Out Slide, and the Pirates Reef Ride.  Kids of all ages, especially big kids can honestly spend an entire day at the LEGOLAND Water Park.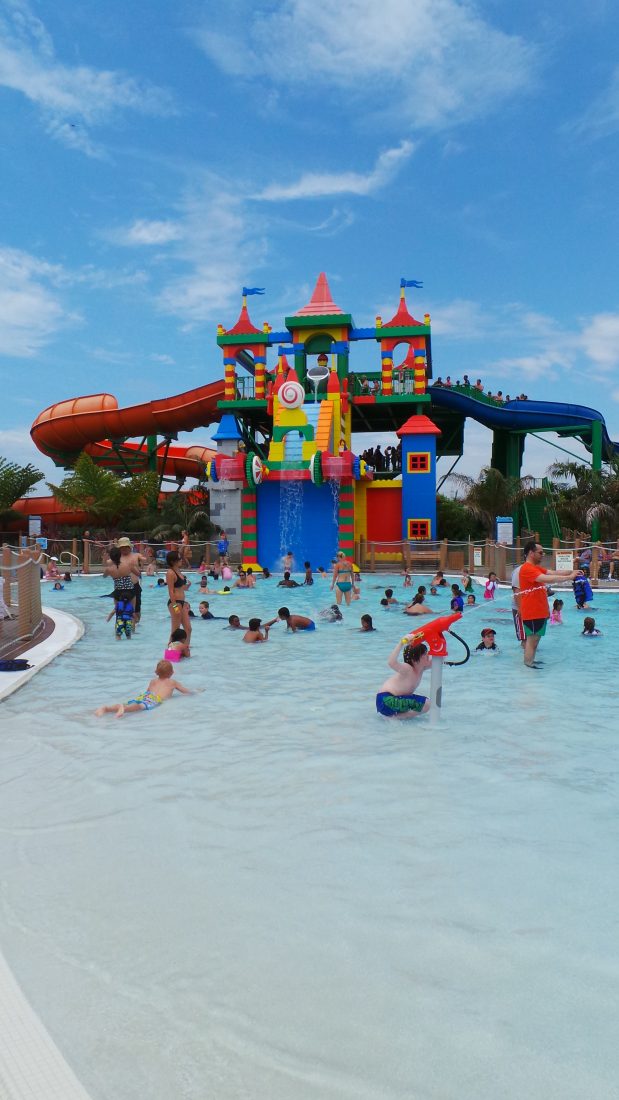 We love that there are so many things to do for kids of all ages at LEGOLAND California.  Are you planning on visiting this Summer?  Check out 10 ways to stay cool at LEGOLAND CA over at our friend Rockin' Mama's site!
And now it is time for a giveaway!  Rockin' Mama and Highlights Along the Way are partnering for the first time to give away a family four pack of tickets to LEGOLAND California to our email subscribers!  Below we have an entry form. The only requirement for a valid entry is you must be an email subscriber to BOTH of our sites. If you are not already a subscriber it is very easy! Click here to subscribe to Highlights Along the Way.  Click here to subscribe to Rockin' Mama (direct link coming – for now, it is on the sidebar of Rockin' Mama in the right sidebar) . Easy Peasy right? Typically I only ask for one requirement but this is a combined prize, one of the largest I have ever been able to giveaway and we do have one more requirement because we have both contributed to the giveaway, it could not have happened if we did not combine forces.  So you will need to subscribe to Highlights Along The Way as well as Rockin' Mama.  There are many other fun ways to engage on social media, leave blog post comments, etc – but the only requirement is to subscribe to BOTH sites.
Giveaway will run through July 31,2016 and there are a few ways to enter for more points each day! We will draw a winner and verify within 1 week of the giveaway closing.  Please note we will verify that the name drawn is a subscriber to both sites.  Once verified we will contact the winner who will have 48 hours to respond with their mailing address for tickets.  Should the drawn winner not respond the prize will be forfeited and a new winner will be chosen.  Prize will be mailed by each party (myself and Rockin' Mama) within 1 week of receiving the mailing address.  Tickets will only be mailed to the United States.
Please note the tickets are good through December 2016 – please only enter if you are going to be in Southern California before then.  Please note it is tickets only (not flights, hotel, parking, etc) – this is an excellent giveaway for SoCal residents or those planning a vacation to Southern California.
OK – I think we covered it all! Who is feeling lucky?!
* This giveaway is for four admission tickets to LEGOLAND California. LEGOLAND is not responsible or liable for this giveaway. These tickets were given to Rockin' Mama and myself (we each had two, each of us will mail two tickets to the winner directly) by our friends at LEGOLAND to do with what we please. We decided that since our families are blessed with the opportunity to go to LEGOLAND several times this year we would combine our two tickets and share with our readers!