Time Saving Tips for Disneyland
Disclosure: This site uses affiliate links. Our family uses Get Away Today for our Disney travel and they are endorsed by Disney - it made sense to partner! All opinions are our own.
Hey all! This is Lexi from Get Away Today, here to talk about saving time at Disneyland on your next vacation. You want to get the most out of your Disneyland vacation, and at Get Away Today we want the same for you, too! That's why I've compiled these tips for saving time at Disneyland. Disneyland and Disney California Adventure Park can be so busy, but there are so many ways to save time!  Get the most out of your Disneyland Resort trip by saving time. Get on more rides, see more characters, and enjoy more treats at Disney with these tips from Get Away Today!
With Galaxy's Edge opening on May 31st, tips for navigating the park will be more important than ever.  Thank you to Get Away Today for this information!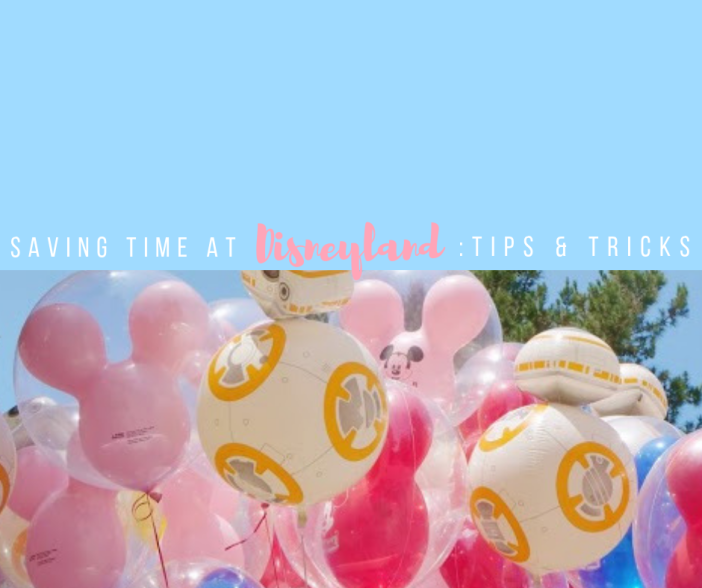 Saving Time at Disneyland – Tips and Tricks
Saving Time at Disneyland – Disneyland App
The Disneyland App is truly an invaluable tool to have for your next Disneyland vacation. When you download the free app, it serves as a map, event manager and guide. The Disneyland app is available on both Apple and Android devices, and we recommend downloading it before you even set foot at the Disneyland Resort. Doing so will save you so much time once you're at Disney! Before your trip, use the app to familiarize yourself with the layout of the Resort so you know where all your favorite attractions are located, and where to find the mouth-watering Disneyland food you've been craving.
The Disneyland app is also useful for saving time at Disneyland with the restaurant reservations feature as well. Up to 60 days prior to travel, you can make reservations for dining at the Disneyland Resort. This includes making Character Dining reservations, too, which you will learn more about later in this post! The app also gives approximate wait times for attractions so you know which ones work best with your schedule.
Saving Time at Disneyland – MaxPass
Saving time at Disneyland has never been easier with the MaxPass. MaxPass is available through the Disneyland app, and it allows you to book and redeem FastPasses from your mobile device. The MaxPass is a $15 additional fee per person/day, but it can seriously shave a lot of wait time off your visit to Disney. Purchasing MaxPass grants you access to rides with the FastPass option, such as Big Thunder Mountain Railroad, Incredicoaster, Guardians of the Galaxy – Mission: BREAKOUT! and Star Tours – The Adventure Continues. This is a HUGE time saver at the Disneyland Resort since you won't have to physically go across the park to get Fastpass tickets. One thing to keep in mind is that you can't obtain FastPasses unless you're physically IN either Disneyland Park or Disney California Adventure; they can't be accessed beforehand.
Additionally, MaxPass gives you unlimited downloads of your PhotoPass pictures.
Some PhotoPass rides include Space Mountain, Splash Mountain, Incredicoaster and Radiator Springs Racers. PhotoPass photographers are also available in each park for photo opportunities.
Saving Time at Disneyland – Mobile Ordering
The Mobile Ordering app is one of the greatest ways to save time at Disney. No one wants to feel those pangs of hunger while in the Resort, just to see a dreaded, long line at the closest quick-service restaurant. With Mobile Ordering, you can see what restaurants participate in the mobile ordering service and then place your order directly on the Disneyland app. There's no additional fee for using the app to order; just pay menu prices and select a window of time for pickup. Restaurants have a separate pickup area for mobile orders so you can dodge the crowds when your food is ready. As long as you electronically check in when you're ready to pick up your food, you can order as early as you'd like beforehand.
This is an amazing feature for saving time at Disneyland and keeping "hangry" at bay, and it's currently available at 22 restaurants throughout Disneyland and Disney California Adventure Park.
Saving Time at Disneyland – Character Dining
Character Dining is a magical way to save time at Disneyland. Why? Because it allows your group to meet and greet with Disney Characters in one place, while eating a delicious meal. And with the Disneyland app, you can schedule your Character Dining reservation up to 60 days before travel (which is recommended!). Doesn't that sound much more convenient than spending the day at the Resort, just hoping to bump into some of your favorite Disney Characters?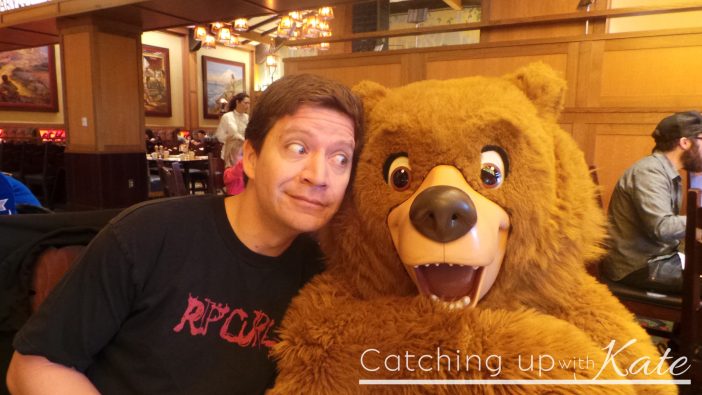 There are a variety of Character Dining options, with one of the most popular being Goofy's Kitchen at the Disneyland Hotel. At Disney's Paradise Pier Hotel, you can enjoy the Surf's Up Breakfast with Mickey and Friends. While at Storytellers Cafe at Disney's Grand Californian Hotel & Spa, you can join in on the fun at Mickey's Tales of Adventure Breakfast. If you want to meet Minnie, you'll want to head to the Plaza Inn on Main Street U.S.A. New in 2019, you can meet all your favorite princesses in the Grand Californian Hotel. Character Dining prices vary, and you can get more information or book online HERE.
Saving Time at Disneyland – Stay on Site
It may seem obvious to stay at one of the three Disneyland Resort hotels to save time at Disneyland, but do you know proximity is just one of the reasons we recommend doing so? Sure, it's convenient to be a few steps away from the Resort, but it's not the only perk!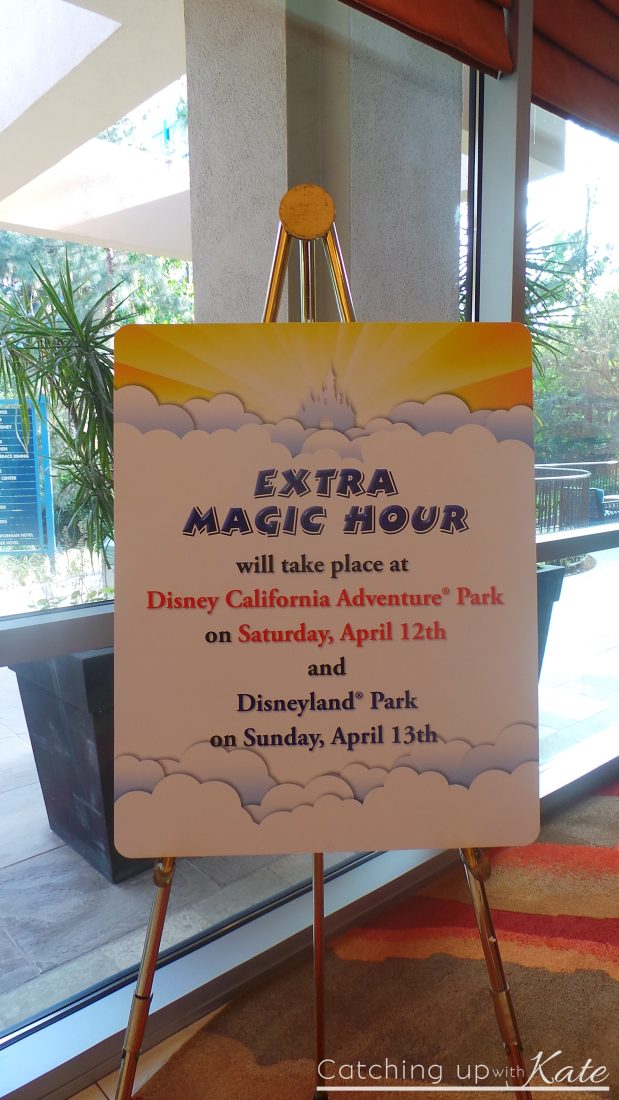 When you stay at a Resort Hotel, you're granted Magic Mornings, which allow early-access to the Disneyland Resort and Disney California Adventure Park. Magic Mornings let you into select areas of Disneyland Park one hour before it opens on Tuesdays, Thursdays and Saturdays, and Disney California Adventure Park on Sunday, Monday, Wednesday and Friday. Hours vary depending on the season, so be sure to check Disneyland's website beforehand. On days the Resort opens earlier than usual, you'll get in even earlier than that!
Additionally, with your Magic Morning access to the Park, you'll be at the ready to use snatch up the most popular FastPasses as soon as they become available during regular Resort hours.
Saving Time at Disneyland – Booking with Get Away Today
At Get Away Today, we do our best to ensure you're prepared for your vacation. From hotel reservations to Resort tickets, we want you to show up with everything in order so you can enjoy your time at The Happiest Place on Earth. In the event you have questions about your vacation, we'll be there for you nearly any time of day! You can reach out to our travel experts nearly any time of day to receive assistance. Our hope is that this will be another helpful tool for saving time at Disneyland, because it takes the way the hassle of vacation planning.
When you're ready to book, visit us at getawaytoday.com, or call 855-GET-AWAY. Don't forget to mention promo code HIGHLIGHTS for an additional $10 off your hotel and tickets vacation package!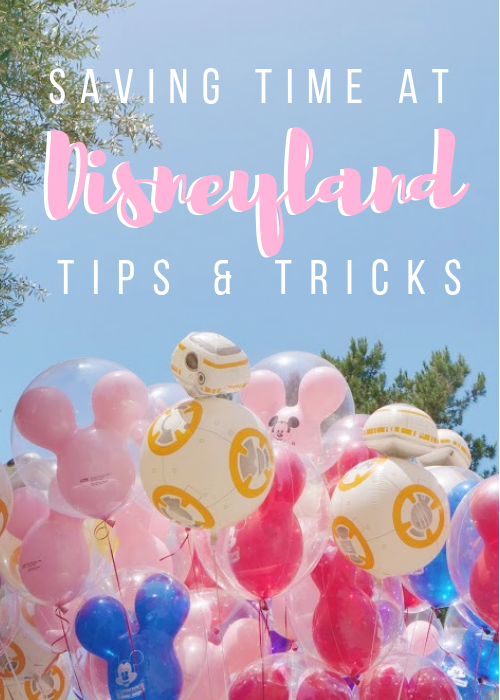 Make sure to pin this article to save for your upcoming Disneyland trip!  If you are planning to visit once Galaxy's Edge opens on May 31st – you are really going to need to use all these tips!