Sneak Peek at our DIY Olaf Halloween Costume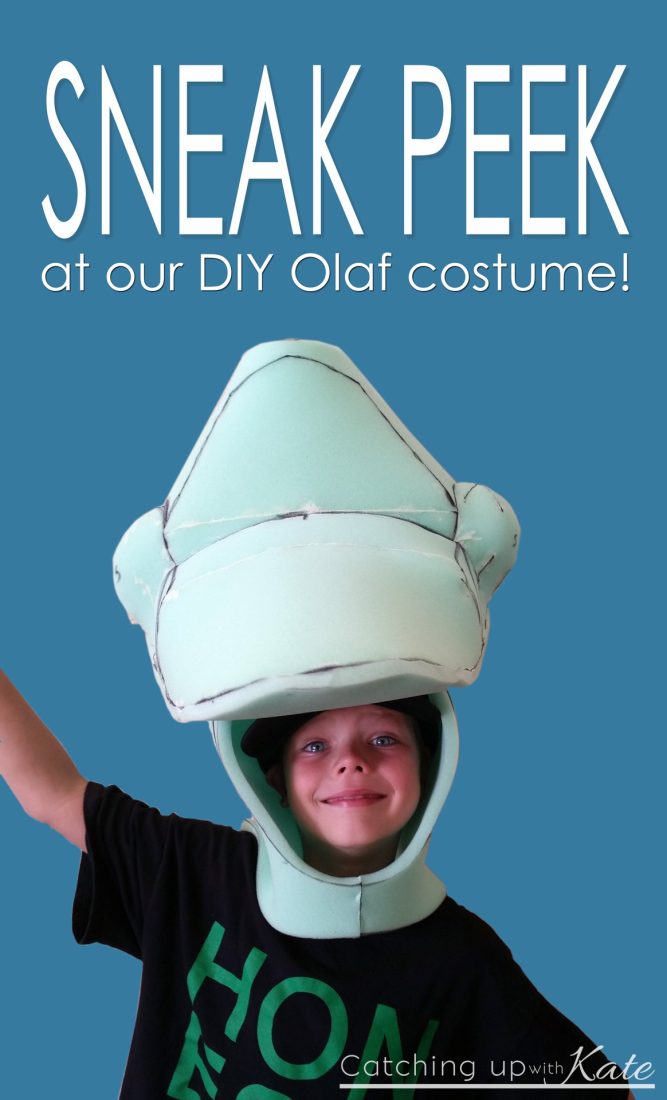 So last year as we drove home from the media screening of Frozen my son says "Daddy, can you make me an Olaf Halloween costume next year?"  Harry had made Bub's a LEGO Thor Costume that Halloween.  It was awesome.  "Sure! I can totally make an Olaf costume next year buddy, no problem!" said Dad.  Well, at the end of Summer we always start our Halloween costumes, we hope to trick or treat at Mickey's Halloween Party this year again.  Little Miss C will be wearing her DIY no sew Elsa dress and Sister J has not figured her costume out yet (it may be Rapunzel, it may be a bride, it may be Anna; she still has time to figure it out).  Anyway, we thought our Bubs might just change his mind, but he didn't – he had to be Olaf.  Well, that was gonna be tricky.  We did a quick search to see what kind of Olaf costumes we could purchase and we just weren't fans so of course we decided to make it!
Daddy loves a challenge so he has been working tirelessly at making the best Olaf costume he can.  Gramma Rosie (AKA my mom) got roped into the deal as she often does.  I'm not much of an architect or a seamstress, so basically I just stay out of their way and sing their praises on the internet.
Please enjoy a few fun photos I have taken while staying out of the way over the last couple weeks on page two.
*The madness just beginning……*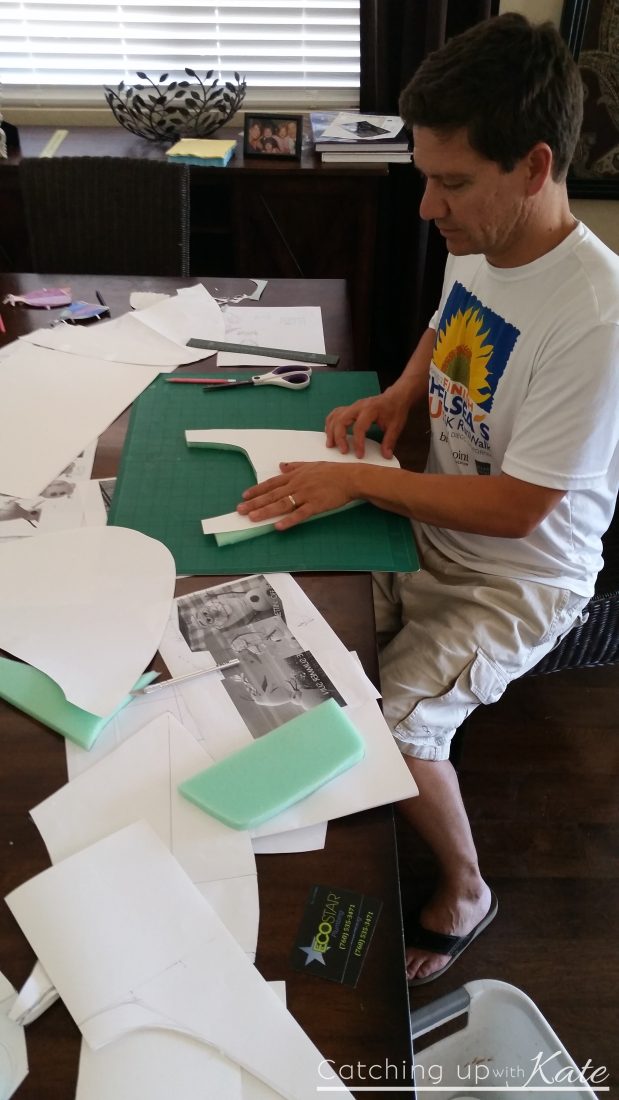 *So much foam*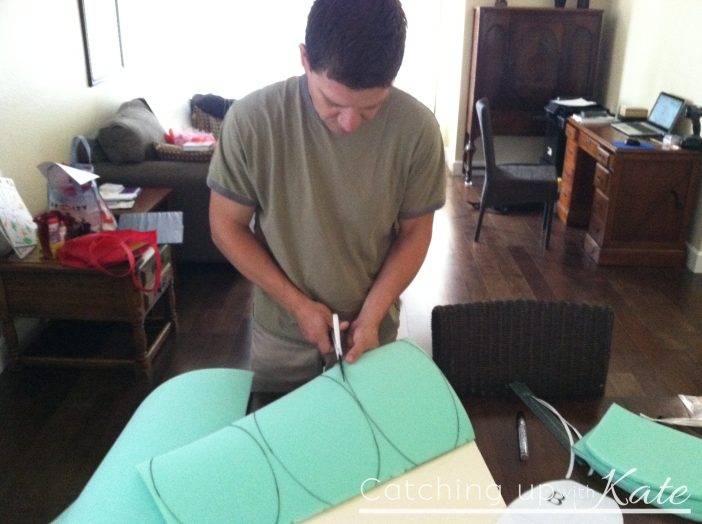 * My favorite guess on the below was 'Violet from Willy Wonka when she is a blueberry' – the template would work for that too so we will tuck it into our memory just in case!*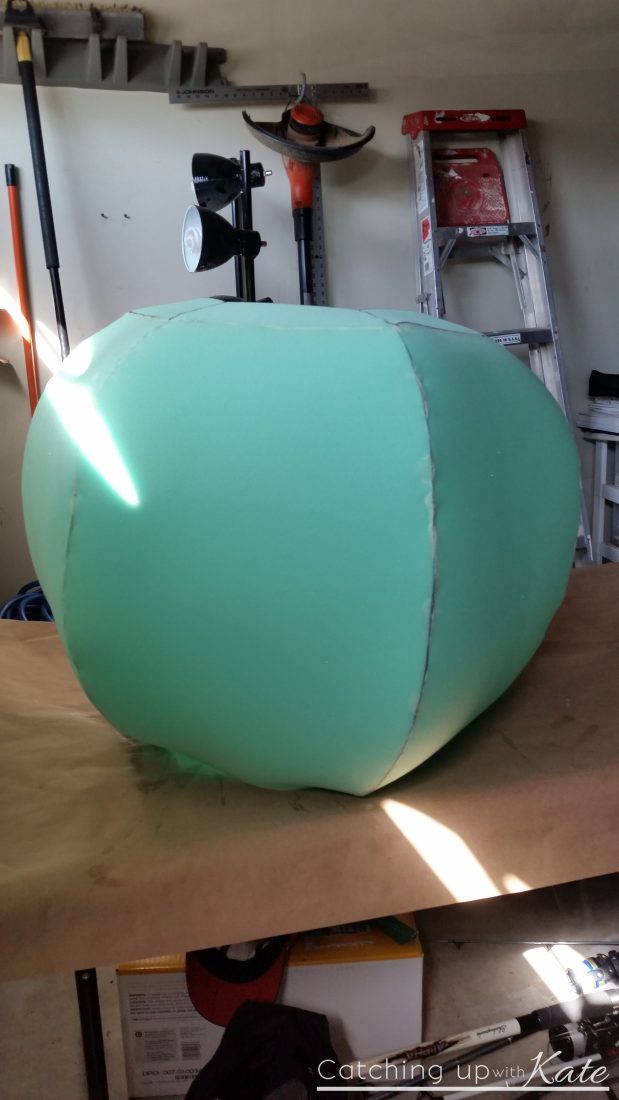 *The mint green colored foam really threw people off.  Several folks guessed Sulley from Monster's Inc at this pic.  Those would be some great Sulley feet!*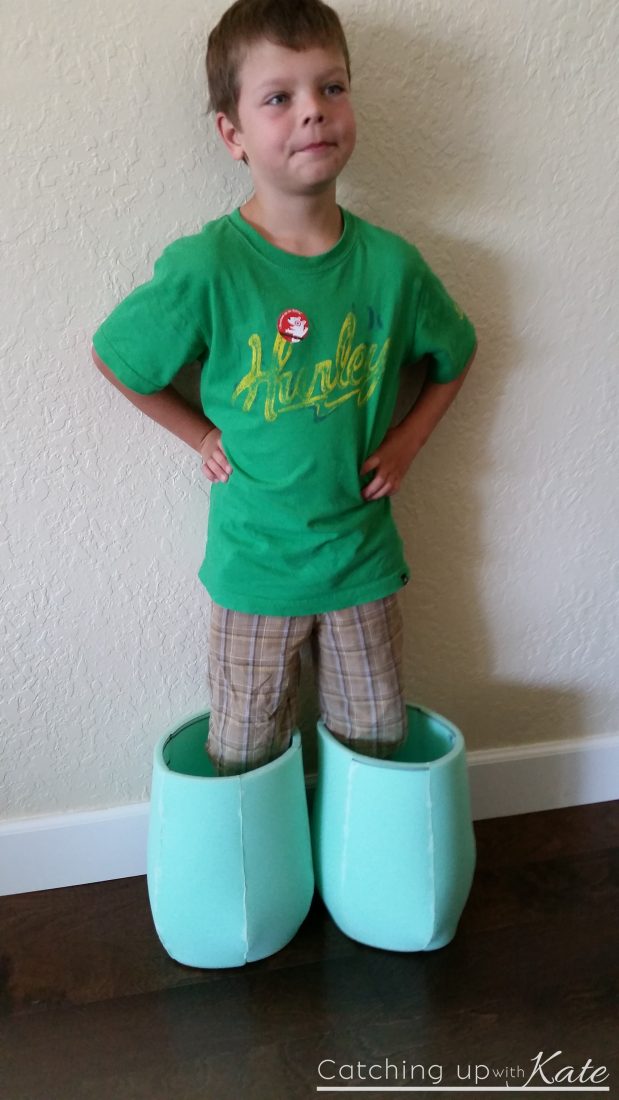 * People thought this sneak peek was of a hat, not a chest piece.  We had a couple folks guess Goofy and one guessed a Dalmatian.  I can totally see both!*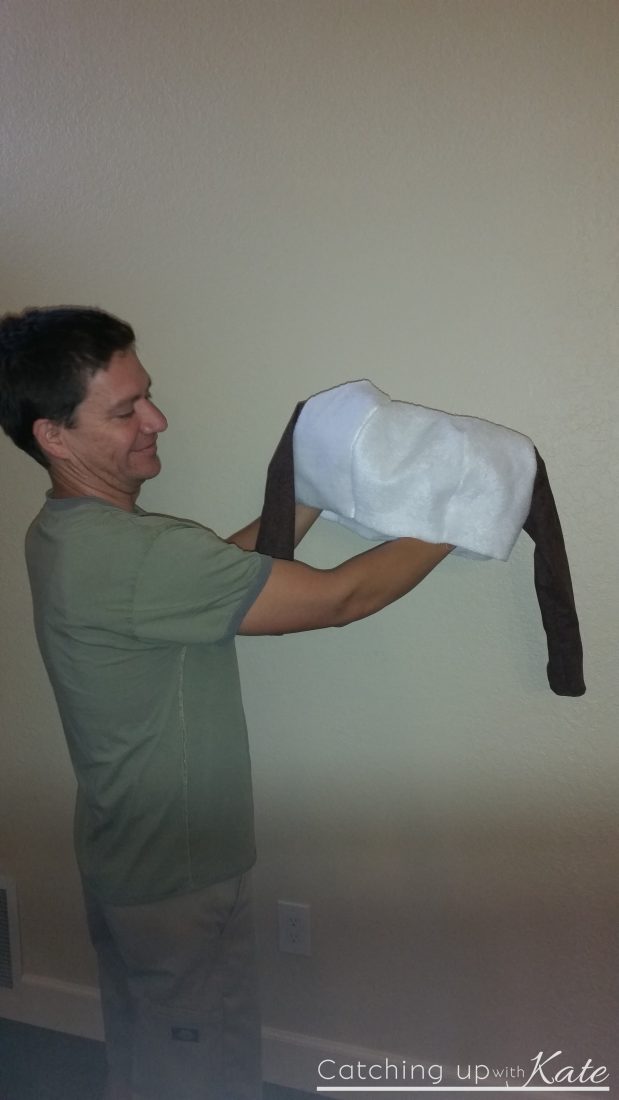 *My mom texted us this picture a day later – you guys, it is sooooo cute!*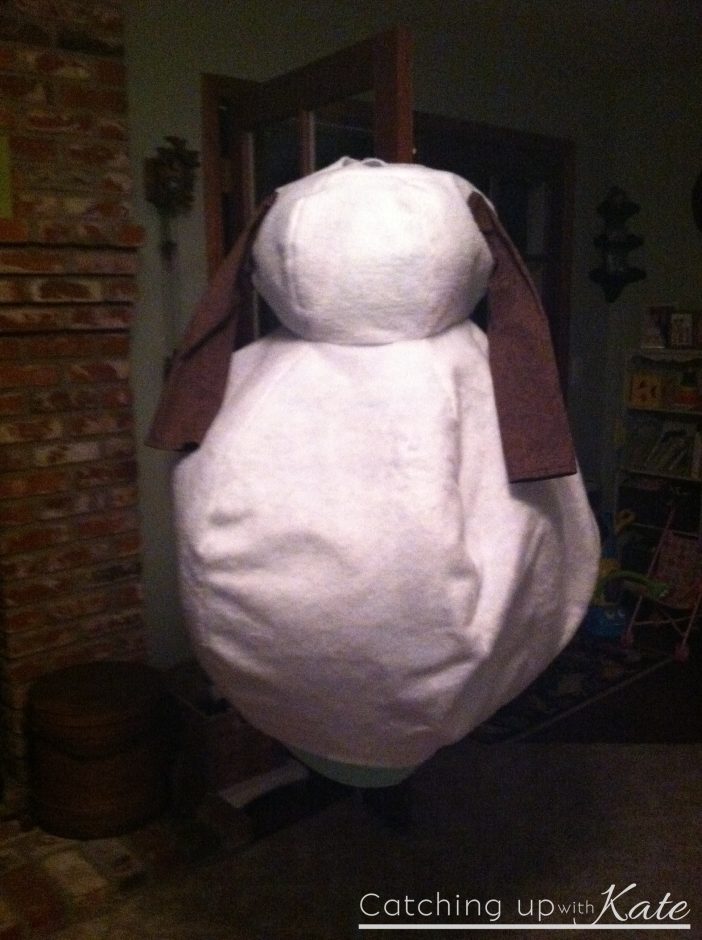 *The head almost made Harry's head explode.  It took several paper rough drafts…. several*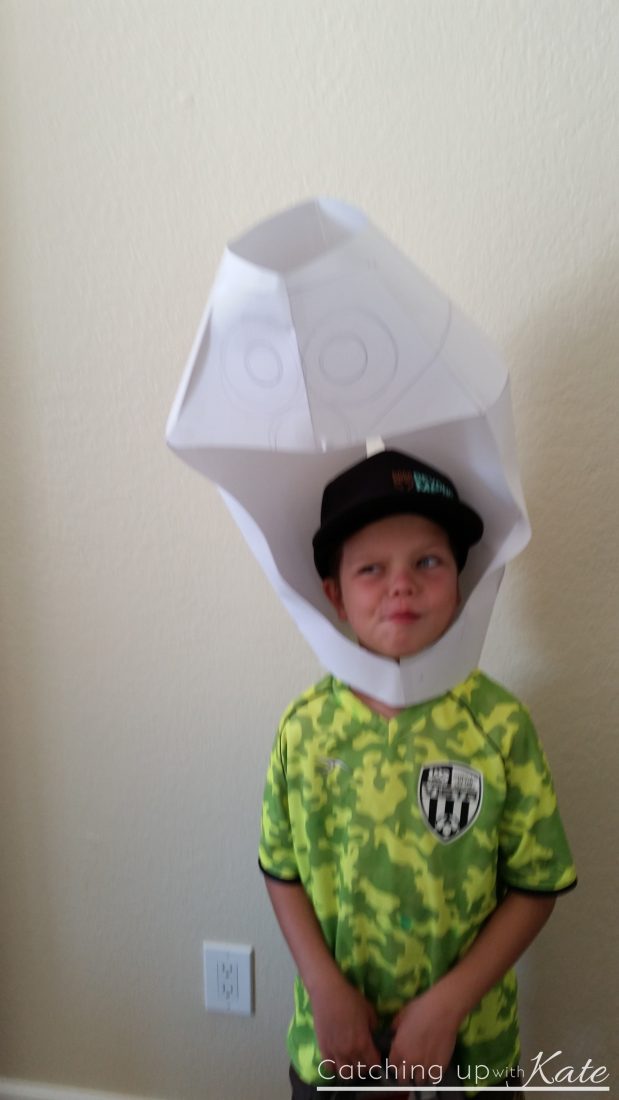 * Yay!!! It worked!!! *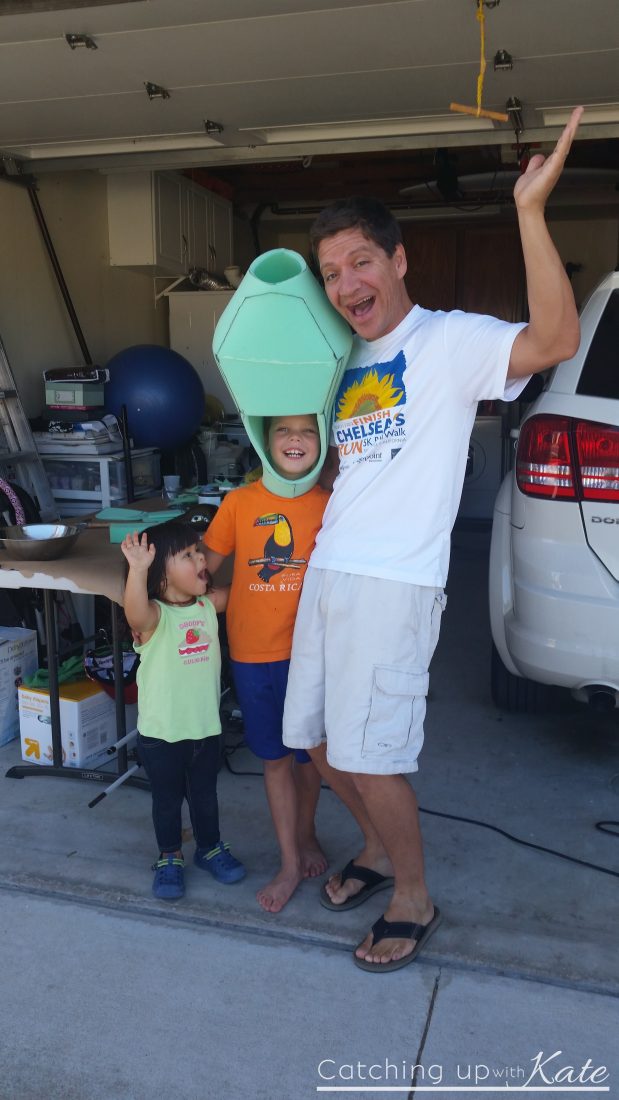 *And one more….. can you see it coming together?*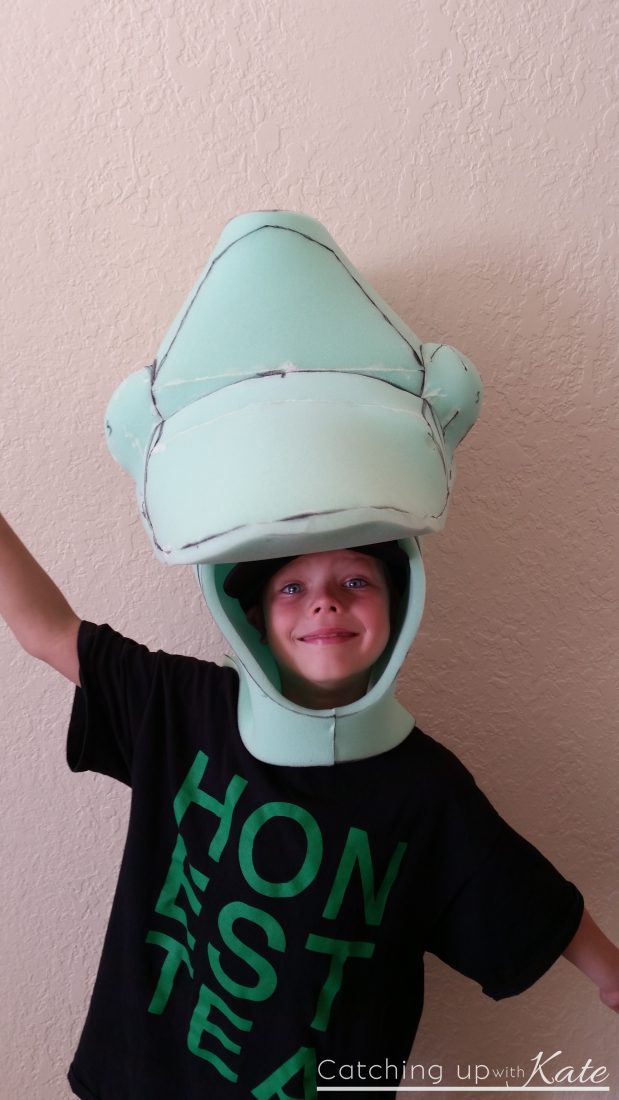 Let's just say this costume is going to be adorable, but it is taking a ridiculous amount of time.  Our goal was to keep our costume under $30 and at last count we hit just over $50; but we are pretty sure we are done with purchases at this point.  We are debating whether or not to put a step by step instructions out – what do you think?  It's not easy you guys…. but it is going to be super cute.  So let us know – "Do you want to build a snowman?"
Please leave some supportive comments to my husband and mom in the comment section below, they have been pulling their hair out over this thing and I bet they would love to hear some applause!
We will share the final product on Instagram as soon as it is complete <— follow us there!
Also – follow our Kids & Family Costumes page on Pinterest – lots of Frozen, Disney, and more DIY ideas!