That time I tried to ask Flash if he was dating Priscilla……
Disclosure: I attended a press junket hosted by Walt Disney Studios. While all expenses were paid, opinions are always my own. We use affiliate links. When a purchase is made through our links we make a small commission.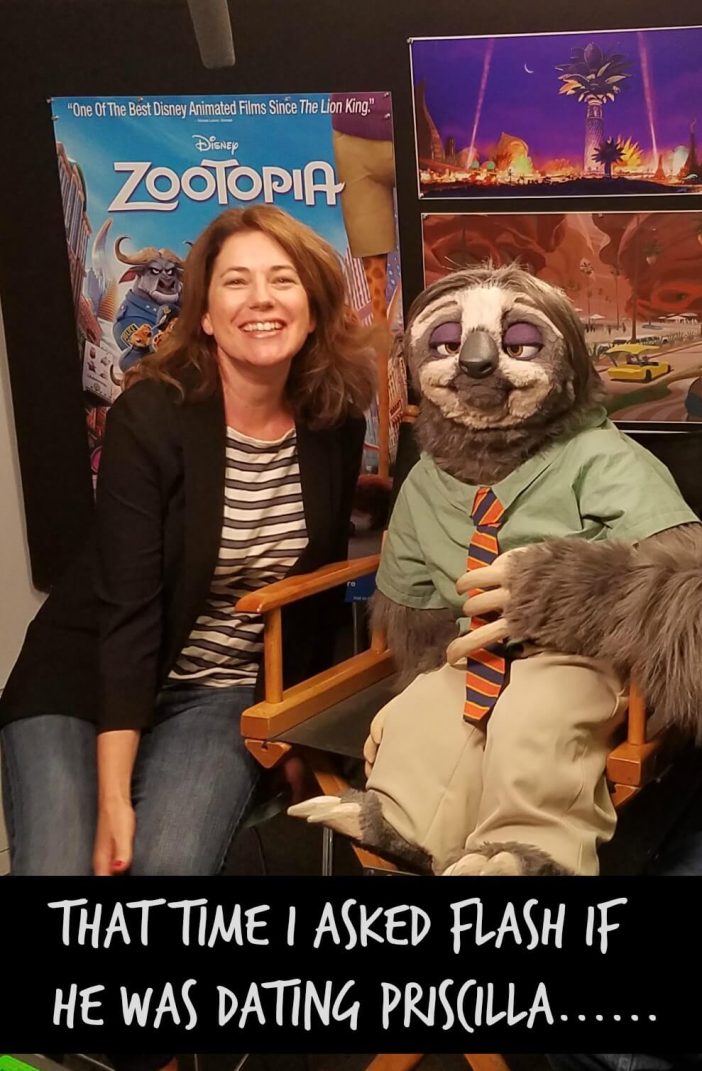 If you have seen Zootopia it is likely you are in love with Flash as much as our family is.  And I don't know about you, but our family has a question we would really like answered.  It might not be any of our business, but we really want to know what is going on between Flash and Priscilla.  Seriously, it's a debate in our house. Like, are they friends?  Are they dating?  Are they related? I just really want to know. Imagine my surprise when I found out I would be interviewing Flash (as well as animator and voice artist Raymond Persi). Yes!  My chance has arrived!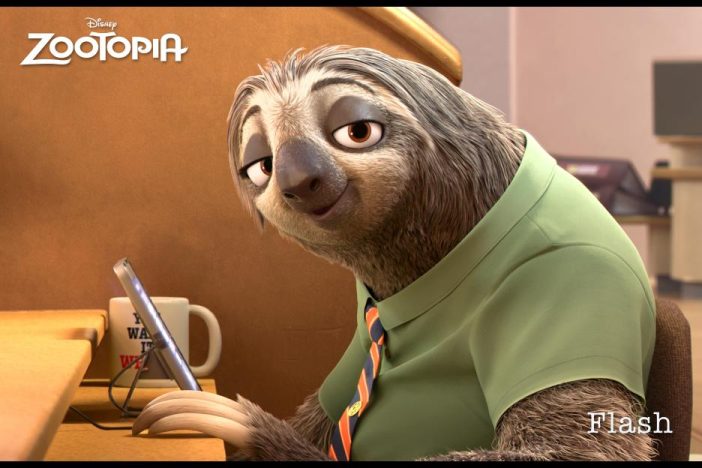 First we spoke with Raymond Persi, the voice of Flash.  The story behind Flash's voice is really unique.  Persi has voiced several characters in Disney films and shorts, but he is actually an animator by trade.  He shares that as a child he drove by Disney Studios and thought to himself how cool it would be to work there, and now he does!  Raymond began his animation career on the Simpson cartoon series, and began at Disney as a story artist for Wreck it Ralph.  He also worked on a little movie you might remember called Frozen, as well as two popular shorts "Get a Horse" and "Feast".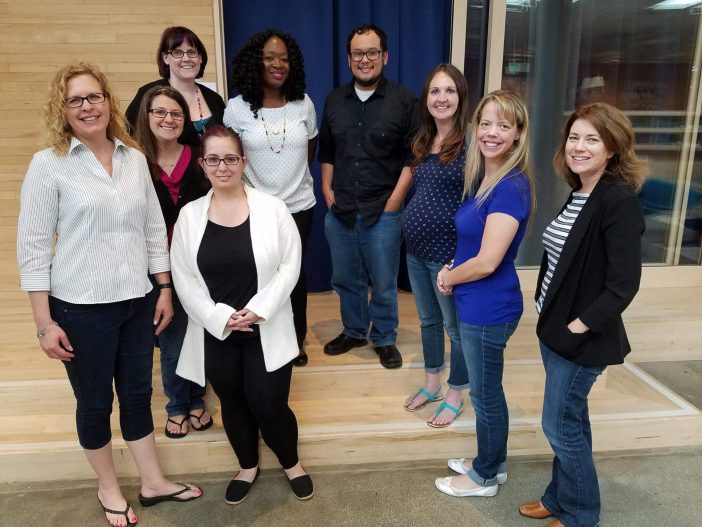 So how did a busy animator become the voice of one of the most popular voices in the movie Zootopia?  Raymond shared that while in production they often do not have talent cast yet, but they need voices for their process. He shared that "They bring a lot of the different people in the studio to do scratch voices.  It's called just a temporary voice, just to tell the story.  And every now and then, we keep some of those voices in." Raymond Persi actually did scratch voices in several films and his voice was kept in Wreck it Ralph as well as the short Get a Horse.  He shared that in Get a Horse the studio used actual audio from Walt Disney as one of the voices.  Persi said it was a cool experience to actually "share a laugh" with Walt Disney in one scene of that film.  For those who love "Easter Eggs" in Disney movies – there is a great one in Frozen!  Raymond Persi has only one line, but the woman who plays his wife calls out "Hurry up, Persi." back to him.  We love uncovering little personal jokes and Easter Eggs in animation, it was so fun to hear about that one!
And in Zootopia, they needed a voice for their main sloth at the DMV, Flash. He shared that the recording went quickly.  He was coached to not speak slowly.  Flash needed to speak his words at a normal pace, but just have spaces between each word. " So we recorded for like half an hour or so, and they coached me.  They showed me what they wanted.  We read the lines, and then the scene didn't change too much because after that, like after that one recording, that's what they used in the film." He said his voice just "worked" and it certainly did.
And after our interview with Raymond it was time to interview Flash.  We were told we would have one minute to interview Flash.  I was thrilled!  I had only one question. Well, two really.  First I asked permission to ask a personal question; I didn't want to be too forward of course.  He took his time, but said he was open to a persona question.  Here is my chance!  I get to finally know the answer to whether Flash and Priscilla are dating!  I can't wait to share with my kids!  We will settle this debate once and for all.  And for all those wondering with us; here is the answer……..
Zootopia is released for home viewing tomorrow – June 7, 2016!  Buy yours on Amazon today!
If you are a Zootopia Fan make sure to check out our FREE Zootopia Coloring Pages – including an awesome Flash Coloring page and other activities!
A HUGE thank you to Raymond Persi and Flash for taking the time to give us a little peek into the making of a Disney animated film and also for being open to answering such a personal question.  The world may never know……. but I tried you guys.