Easy Money Saving Tips for your next trip to Disneyland!
Disclosure: This post has been written by our affiliate partner Get Away Today. This site uses affiliate links. Should a purchase be made through an affiliate link, we receive a small commission at no greater cost to the buyer.
Money Saving Tips for Disneyland. Planning a trip to The Happiest Place on Earth is filled with excitement and anticipation. Planning what attractions you are going to ride, what shows you want to watch and what treats you absolutely have to try are all part of the fun. However, it can begin to get stressful when trying to plan out your finances. It's no secret that a Disneyland vacation can be pricey, especially for large families. Because of this, I've partnered with Get Away Today to give you 5 money saving tips on your next trip to Disneyland.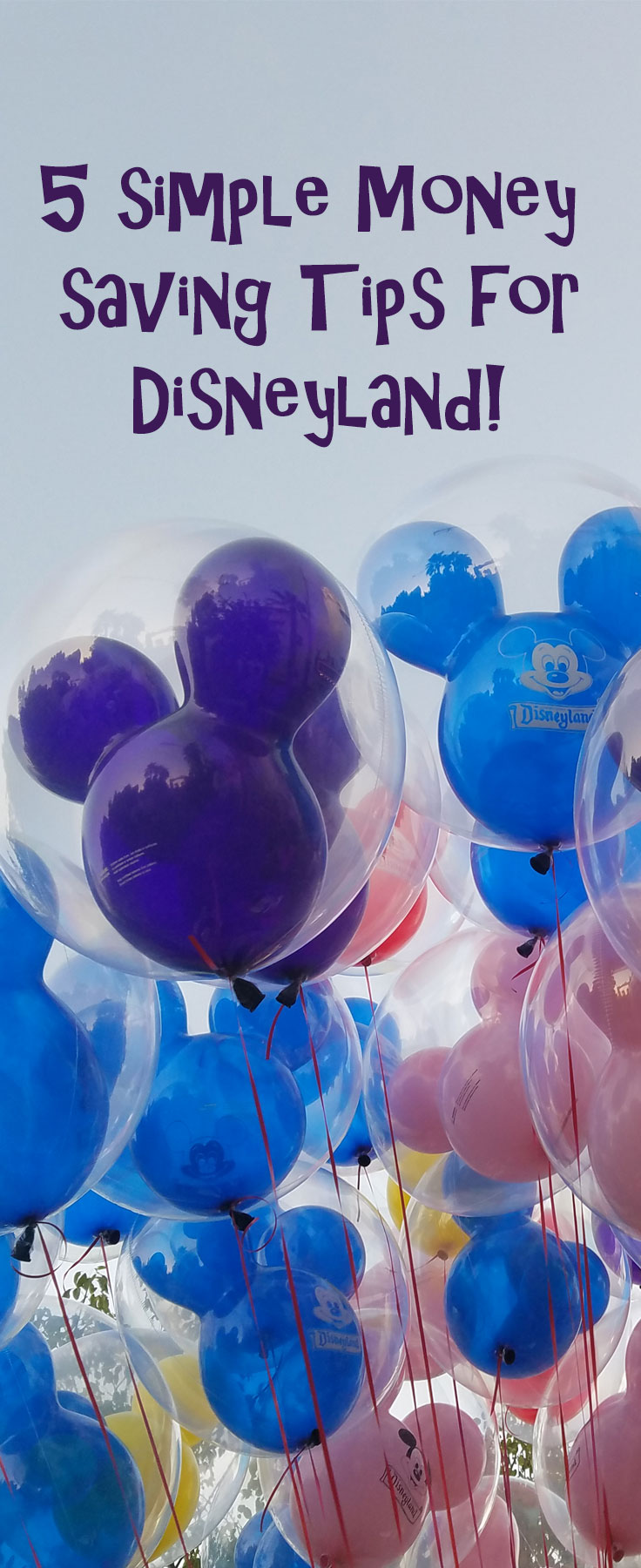 Money Saving Tips for Disneyland
If you're planning your next Disneyland vacation, make sure you book with Get Away Today. Not only will they save you the most money on your trip, but they guarantee the best customer service as well. Plus, you can always take advantage of their Layaway Plan. This plan allows you to put only $125 down at time of booking, so that you can make payments whenever works best for you. All that they ask is that you pay off your vacation completely at least 2 weeks before you leave. That's it! Get Away Today makes planning a vacation simple and affordable for every family.
Flexible Dates – If you don't have specific dates that you want to visit Disneyland, you'll be able to find the best deals going on throughout the year. It's important to keep in mind during the major holidays, you'll typically find a spike in price. While these celebrations are definitely worth experiencing, if you're trying to save money, try visiting during an off-peak season. When you travel during the off-peak season, you'll find more hotels offering lower rates and sometimes even free nights. Plus, you can find exclusive ticket specials too. You can typically find the best deals during the winter months, such as January and February. However, you can also get amazing deals towards the end of summer during August and September. Not only will this save you money, but you'll also be able to see the park less-crowded.
Buy Souvenirs Beforehand – Being able to bring home a souvenir from your vacation is priceless. Unfortunately, buying souvenirs isn't. I've noticed that almost everything at Disneyland is overpriced. Because of this, I decided that I would start buying souvenirs before our vacation to save money. I've found cute Mickey and Minnie t-shirts, plushes, toys and accessories for a fraction of the cost at the park. You can find these items almost anywhere, such as Target, Walmart, Amazon or even the dollar store. While this might not stop you from buying one treasured gift to bring home, it will let you to save money on similar items you might find at the park.
Bring Snacks – One of the biggest surprises I have when I get back from a Disneyland vacation is how much we spent on food. One meal for just four people can add up incredibly fast. Because of this, make sure to bring snacks and small food items to munch on throughout your day in the park. While you can't bring in a cooler, you can bring in food items in your backpack or purse. I typically pack chips, granola bars, fruit snacks and water. Sometimes, I'll even pack some PB & J's to eat for lunch and then we will splurge on a dinner in Disneyland. This will save you some major bucks in the park whenever you visit.
Use Gift Cards – Because I get so enthralled with Disney magic whenever I'm at the park, I tend to want to buy everything that I can see. To help me not do this, I've found it to be helpful to buy pre-paid gift cards beforehand. This allows me to still buy a few treats and maybe a special souvenir to bring home, without breaking the bank. This is also really useful for kids too! It allows them to still choose their prize, without over-spending.
Great Hotel Deals – When you use Get Away Today to book your Disneyland vacation, you can save hundreds of dollars on the hotel stay alone. I've found that trying to find a hotel deal is the hardest part of planning my vacation. However if you're a Get Away Today guest, you get access to exclusive amenities at some of the most popular Anaheim properties. Most of their hotel partners offer free breakfast, free parking or even a free shuttle. Plus, if you find a better price elsewhere, Get Away Today will not only match it, but beat it. Because of this, make sure to call one of their agents or visit their website to find the perfect hotel for your family.
We added more!
6. Payment Plans – Saving for a vacation can be difficult, but when you can have it set up as a payment plan, it is so much easier! You can always take advantage of Get Away Today's Layaway Plan. They only require $125 down at time of booking, so that you can make payments whenever works best for you. You just need to pay off your vacation at least two weeks before your check in date.
7. Take your babies– Some are tempted to leave their young children home with a babysitter or skip the trip all together until their little ones are older. I am here to tell you to take that trip and bring your babies! Children 2 and under are completely free into the park and even for Character Dining meals. Airfare for children under 2 is also free if you choose to have them as a lap child. That makes it the perfect opportunity to take your family to Disneyland on a budget! Also remember that Disneyland has made their park incredibly family-friendly with tons of rides you can take your little ones on, or use a rider Switch for rides where they are not quite big enough.
8. Standard FastPass vs MaxPass – There are two options to consider when it comes to FastPasses- the normal FastPass system and the MaxPass. There are pros and cons to both. My favorite thing about the standard FastPass is it is completely free, all you need is your ticket. In order to use the FastPass system you will need to take your physical ticket directly to the FastPass kiosk designated for the ride you would like it for. You will then get a paper reminder with the return time and skip most of the line. Your FastPass will be linked to your park tickets, not your paper reminder.
The MaxPass is a little different, you scan your tickets into the official Disneyland app and you can get the FastPass for the ride you want right from your phone! One of my very favorite things about the MaxPass is that is includes a PhotoPass. This means you get unlimited downloads of all the PhotoPass pictures you get taken. If you planned on buying PhotoPass pictures when you get back from your trip, this will be a huge savings! The MaxPass does have a cost of $10 per person per day and you can choose who in your family gets it and for what days. This means if you just plan on using it for the PhotoPass, you only need it for one person!
9. Free Food and Drinks – Just like the souvenirs, what is better than paying for food? Not paying for food! Believe it or not, Disneyland offers several locations for free food samples and water. You can get a free chocolate just by going into the Ghirardelli store, and right across the street is the Boudin Bread Factory. Stop here for a slice of delicious sourdough bread. What a lot of people might not realize is that Disneyland offers free water throughout the park. Just stop at any quick service restaurant and ask for a cup of water and they would be happy to help you quench your thirst without having you open your wallet.
10. Free Souvenirs – What's the best kind of souvenir? A FREE souvenir! Believe it or not, Disney actually offers plenty of opportunities to get free things throughout the park. Here are a few of my favorites:
Ride photos: A lot of the rides at Disneyland take pictures of you while on the ride. While a lot of theme parks do this, most theme parks charge you to buy the picture and wont allow you to take pictures of it on the screen with your camera. Luckily, Disneyland is different, you can either buy a high-quality version of the photo, or you can take a picture of it with your phone for free! Buzz Lightyear Astro Blasters even has the option to have your picture emailed to you at no extra cost.
LEGO set!! Yes! It is true!  Nearly every month there is a free LEGO build at all LEGO shops, including the one on Downtown Disney.  These are typically held one day in the first week of the month.  Check to see if the FREE LEGO Build is the same time as your trip! This is a really fun activity and souvenir for all the kids in your party!
Jungle Cruise map: Not only is the Jungle Cruise a "pun" ride for the whole family, but ask a cast member at the end of the ride for a map and they will happily give you one.
Celebration buttons: These are a Disney favorite! You can get one at City Hall, located right when you walk into Disneyland Park and to the left. Disney has Celebration Buttons for almost any occasion- birthday, anniversary, just married or first visit. Cast members pay extra attention to people with these buttons, so don't forget to pick yours up.
Character autographs: Meeting characters and getting an autograph is such a fun experience. Some characters you might need to wait in line to see, but it is always worth the wait! The characters give each family individual attention and make sure everyone feels special. Make sure to get their autograph to help you never forget meeting your favorite Disney star!
Mail in Autographed Character Picture: This is something you will want to get before your trip to Disneyland. You can send a letter to Disney asking for a nice character note and they will mail you back an autographed picture of your favorite character! Kids are always wanting something in the mail, and I can't think of anything more exciting for them to open. Here is the address:
Walt Disney Company
Attn: Fan Mail Department
500 South Buena Vista Street
Burbank, CA 91521
Autopia Driver's License: Driving these little cars is so much fun, and what makes it even more fun is getting your Autopia driver's license when you are finished! You can get one for free without your picture or for an additional cost, they can add your picture.
10. Replacement Balloons – Sometimes you have to splurge and get that adorable Mickey balloon, but kids can be a little rough with them. The good news is, Disney has already thought of this and doesn't want any sad children. If for any reason your balloon pops, just take your popped balloon to a balloon stand and they will happily give you a replacement balloon for free.
11. Visiting Multiple Parks – A lot of people like to make the most out of their trip to Southern California and experience multiple parks. If you choose to do this, Get Away Today offers combo tickets to save you even more! You can get a combo ticket with Disneyland and almost any other park. You might also want to look into the Southern California City Pass. This pass gives you a 3-Day Disneyland Park Hopper, a day at SeaWorld and a day at LEGOLAND. By purchasing any of these combo tickets you will save much more than buying all the tickets separately.
Don't forget to Pin it!!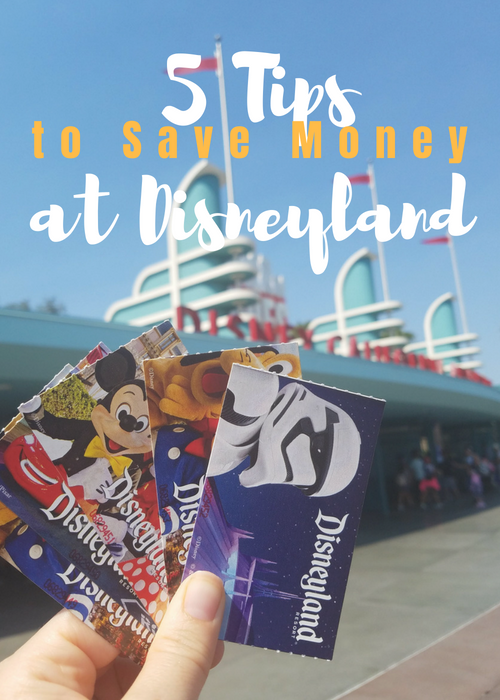 The Happiest Place on Earth should be something that everyone can experience, so I hope that these money saving tips for Disneyland will help you get to the park. When you're ready to book your next Disneyland vacation, be sure to visit getawaytoday.com or call 855-GET-AWAY to speak to a travel expert directly. Plus when you use promo code highlights, to save $10 off your hotel and tickets vacation package. Make sure to mention that Highlights Along the Way sent you!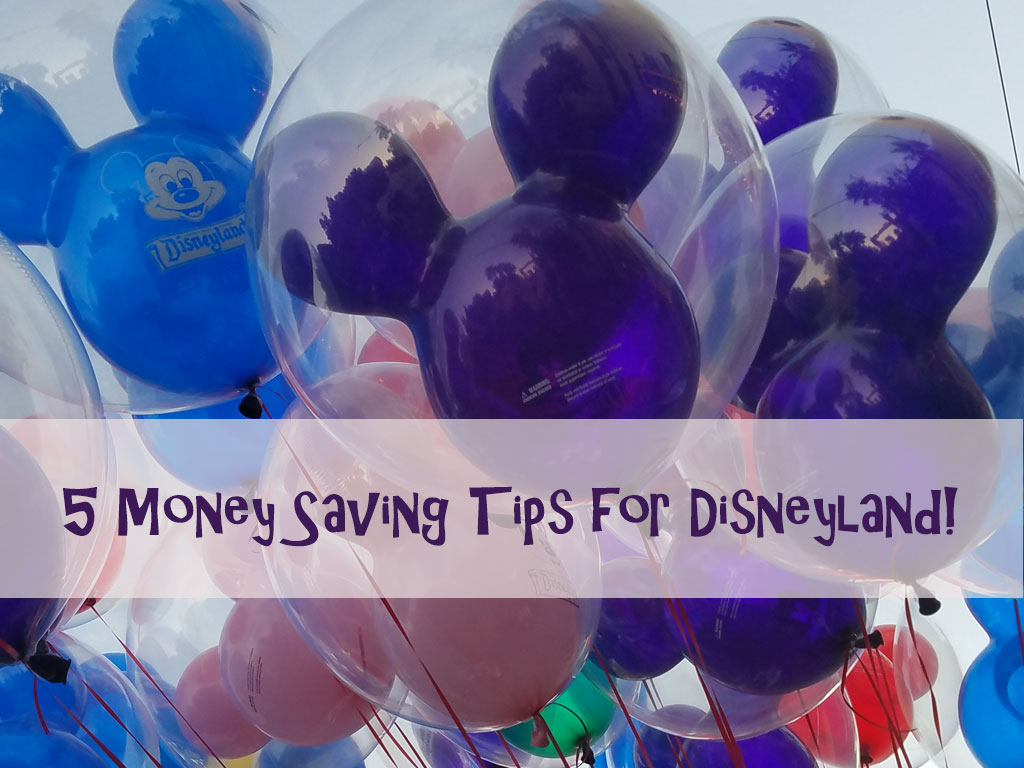 Thank you to our friends at Get Away Today for sharing these simple Money Saving Tips for Disneyland with our readers. I always love for our readers to share their money saving tips too! Please leave a comment sharing your ideas as well!  We are planning our own Disneyland getaway this year and we hope to see you real soon.
If you liked these Money Saving Tips for Disneyland, be sure click here to check out all our other Disney Park posts.