Meet Baymax at Disneyland!
Disclosure: We were invited guests at the Holiday Blogger event at Disneyland California. Our stay and tickets were complimentary to share about our experience with our readers. Opinions are 100% our own.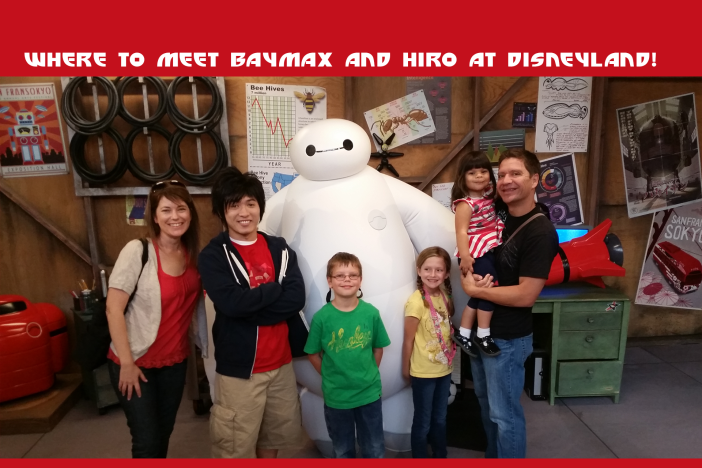 Do you have a Big Hero 6 fan in your house?  Chances are you do!  If you are planning a trip to Disneyland you will be thrilled to know you can now meet Baymax at Disneyland!  Not only can you meet Baymax but you can also meet his friend Hiro!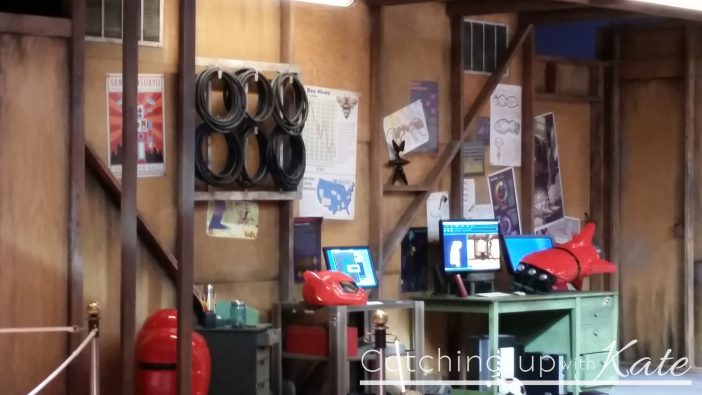 Baymax and Hiro welcome guests in Hiro's workshop and are so friendly!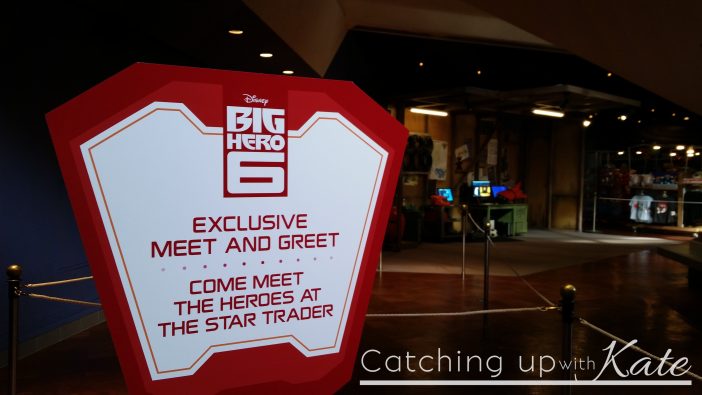 Where can you meet Baymax at Disneyland?  As you might expect – Baymax and Hiro are in Tomorrowland.  You can meet Baymax and Hiro from 10:30 am to 5pm daily in Tomorrowland!  The Big Hero 6 meet and greet is located towards the exit of Space Mountain.  If you are looking at Space Mountain you walk to the right (towards the restroom) – you will see the Big Hero 6 Baymax and Hiro meet and greet on your right just before the restrooms.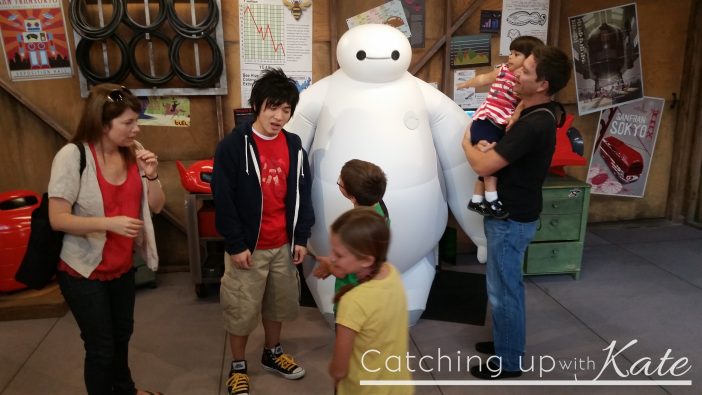 As you can imagine this is a popular new meet and greet so plan to wait a bit.  We saw a wait for up to an hour while we were there, I would imagine on busier days it can be even longer.  We visited Disneyland on a Sunday that was fairly busy so we knew we needed to go and meet Baymax and Hiro first thing.  We got into the park at about 9:15 am and headed straight for the Baymax and Hiro meet and greet.  We were the 5th party in line at 9:40 am.  The kids and I ate our breakfast while Daddy ran and got Fast Passes for Indiana Jones.  When he came back he took each big kid to a potty break and then a little walk for Little Miss C.  We needed to eat breakfast anyway so we thought it was great to eat our breakfast in line.  I highly suggest trying to double up your line wait with a meal or a snack.  Because the Baymax meet and greet is close to the restroom it also helps take care of that business as well.  While an hour can be a long time to wait it is a really special meet and greet and it didn't seem like that long because we were occupied with breakfast and potty breaks.  The best part is when we were done with our meet and greet we had Fast Passes waiting for us for one of our favorite rides!
Things to keep in mind
– Baymax cannot sign autographs on account of his big balloon fingers.
-Baymax and Hiro are available for pictures and a short chat from 10:30 am – 5pm daily
– At least at this time Baymax and Hiro are the only Big Hero 6 characters available for meet and greet
– I can confirm that hugging Baymax is in fact like spooning a warm marshmallow
Here is a sneak peek at our meet and greet with Baymax and Hiro!
If you are looking to meet Baymax and Hiro at Disneyland you are in luck!  Make sure to carve out some time during your Disneyland visit to give Baymax some knuckles….. BaLaLaLaLaLaLa 😉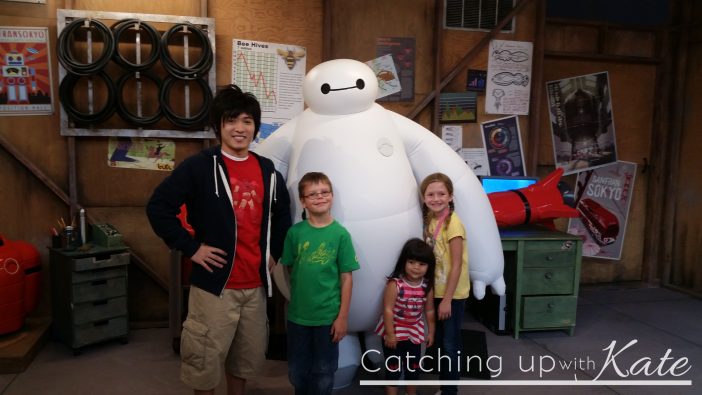 Update – so sad to say if you want to meet Baymax at Disneyland you will not be able to meet them in the location up above – they are now characters you can only see on special occasions.  Keep your eyes peeled, they are out sometimes, but not nearly as often!