Hello Kitty Super Style Coloring pages
Disclosure: Coloring pages are fan art.
Hello Kitty Super Style is on Amazon Kids. Enjoy Free Hello Kitty Super Style Coloring Pages below! Hello Kitty Super Style is a new animated series especially for little ones. Kids of all ages, but especially preschoolers will love the adventures this group of animal characters. Grab your colored pencils, markers, and crayons because we have free printable Hello Kitty Super Style coloring pages!
These coloring pages are free! Please note, these are not licensed printables. These coloring pages and activity sheets are simply fan art made by yours truly. If Hello Kitty provides printables for blogs to use I promise to share them! Please feel free to share these coloring pages with friends and family. We hope that schools, preschools, homeschoolers, churches, and babysitters will use these free coloring pages as a fun activity.
If you enjoy these free printable coloring sheets inspired by the cutest Kitty on the planet, make sure to check out our printable section featuring Go Dog, Go! Coloring sheets Gabby's Dollhouse Coloring Sheets , We Can Be Heroes Coloring Sheets, Sharkboy and Lavagirl Coloring Sheets, American Girl Doll Coloring Sheets , Olaf Coloring Sheets, Coco Coloring Sheets , Trolls Coloring Sheets , and so many more on our site!
Hello Kitty Super Style Coloring Page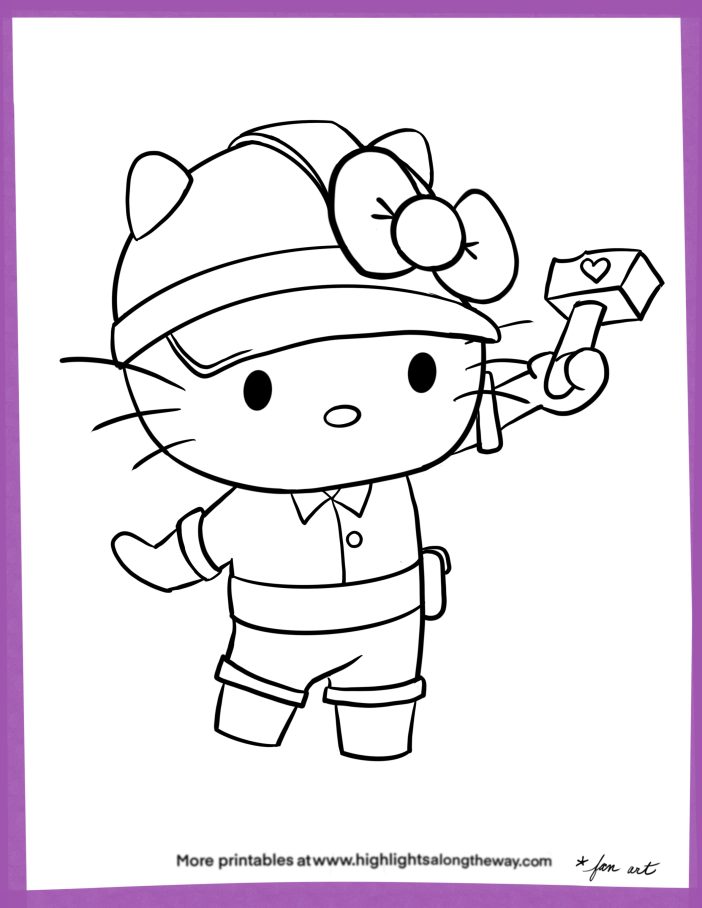 Hello Kitty Super Style on Amazon!
This month, the world is getting a little cuter and kinder with the arrival of Hello Kitty: Super Style!, coming exclusively to Amazon Kids+ on December 7. Along with a cast of beloved Sanrio characters and a few new friends, global pop culture icon Hello Kitty makes her 3D debut in this new Amazon Kids+ Original animated series, created for viewers ages 5-8. The series is a continuation of Sanrio's commitment to build emotional connections with existing and new generations of fans through digital content that encourages a community of kindness and inclusivity.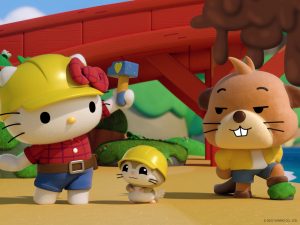 The catchy, playful series theme song is performed by Grammy-, Juno-, and Polaris Prize-nominated singer/songwriter (and Hello Kitty superfan) Carly Rae Jepsen. The song and lyrics were written by Jared Faber, who created music for Teen Titans Go! and The Epic Tales of Captain Underpants. The series begins with six new episodes, with the remainder of the 52-episode series arriving throughout 2023.
Watch Hello Kitty Super Style
Hello Kitty: Super Style! is a show about how anyone can be a great friend by being courageously kind. With the power of her magical bow, Hello Kitty activates an amazing transformation to become a brave explorer, high-jumping athlete, sensational pop star, and more to help her friends and save the day. When Hello Kitty's friend Zonty is afraid to roller skate, she transforms into Athlete Kitty to help him find the confidence he needs to take a spin on his own! And when Frido forgets a gift for her buddy on Friendship Day, Artist Kitty is ready to help her express herself to show she cares. Hello Kitty: Super Style! is an action-packed series full of heart and humor, with new original music and adorable and diverse characters, who help deliver social-emotional life lessons about confidence and compassion in every episode.
HELLO KITTY SUPER STYLE COLORING PAGES
Click and print the coloring pages below for your Hello Kitty Super Style fan!
Coloring pages Coming Soon!
"This series has lots of fun playing up Hello Kitty's super style, but at the end of the day, it's really about her being a super friend. The world needs more kindness right now, and Hello Kitty is a compassionate hero who doesn't judge others. She makes a point of embracing everyone's point of view," said Veronica Pickett, head of original series, Amazon Kids+.
For more than 60 years, Sanrio has engaged consumers through a wide variety of offerings that foster emotional bonds. From sweet treats to apparel and home goods, the brand has cemented its core values, which foster expressing heartfelt feelings for others, making any moment with Hello Kitty and friends a memorable one. Today, Sanrio is expanding and evolving its connections with fans through captivating content across multiplatform channels by licensing its best-known pop icon, Hello Kitty. Together, the brand's legacy and enhanced approach toward more digital offerings further cultivate the needs of new generations.
"Hello Kitty: Super Style! is a great example of how Sanrio's longstanding commitment to friendship and kindness remains eternally relevant for so many audiences," says Craig Takiguchi, chief operating officer and head of business development at Sanrio, Inc. "Thanks to this collaboration with Amazon Kids+, we're excited to see these values reflected online and IRL, and look forward to continuing our evolution in the digital space to engage with fans of all ages in meaningful ways."
Hello Kitty: Super Style! debuts on Amazon Kids+ in the U.S., Canada, UK, and Japan on December 7, and comes to Germany in 2023.
If you are a blogger or writer looking for printable coloring sheets or activity pages for your blog, magazine, or book, please check out my website Kate Ham Art and follow my growing Instagram account @KateHamArt . Do not hesitate to reach out if you would like me to create printables or book illustrations for your next project. If you or your child colors one of our printables, please share it on social media and tag our page. I will always share printables in our instagram stories and I would love to feature you!