Disney's Frozen 2 Printable Color Sheets
Disclosure: This site uses affiliate links
I don't think there has ever been a more highly anticipated sequel to any movie than Frozen 2. Frozen 2 opens in theaters on November 22, 2019 nationwide! Those who have seen early screenings say it is an origin story that is as magical as the first Frozen with lots of adventure! Our family is so excited to see it, we are here to share some Frozen 2 printables as we wait. We have also included the original Frozen movie printables for those who love a classic. Coloring sheets are some of our favorite ways to build anticipation before seeing a movie and for extending the enjoyment after we've visited the theaters.
In Frozen 2 our favorite characters are back. Anna, Elsa, Kristoff, Sven, and Olaf are all back for more Frozen fun. We will also meet new characters, enjoy brand new characters, and be swept away on a new adventure. Disney's animated films are always top notch and we cannot wait to see what they have been working on. Below are six new printable coloring sheets from Frozen 2, we also included all the original coloring sheets from the original movie. The printables are all completely fee and Disney has allowed them for personal use. Feel free to print and use at school, home, or daycare. All printables are high resolution and can be easily shared with others. You do not need to be a subscriber to our site and no information of yours is collected for taking advantage. Please make sure to check out our other Frozen, Disney, and other printables under our "Printables" tab.
Original Frozen Characters Printable Coloring Sheet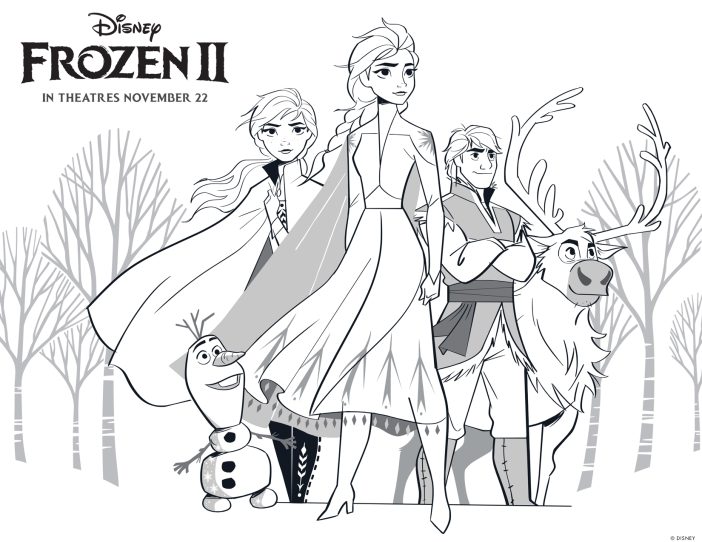 FREE DISNEY DRAWING CLASSES during quarantine!
Bruni Coloring Sheet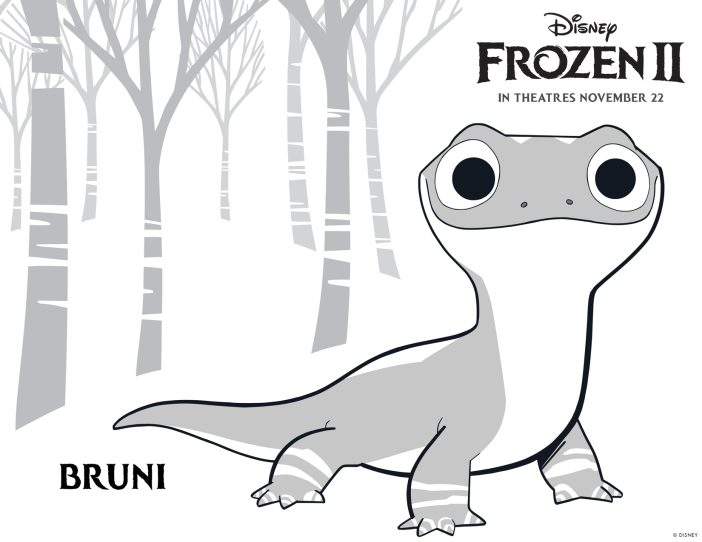 The official trailer for Frozen 2 has blown us away. Frozen 2 was definitely worth the wait for those of us with Frozen fever! More printables below the trailer video. Don't miss them!
Anna and Elsa Frozen 2 coloring sheet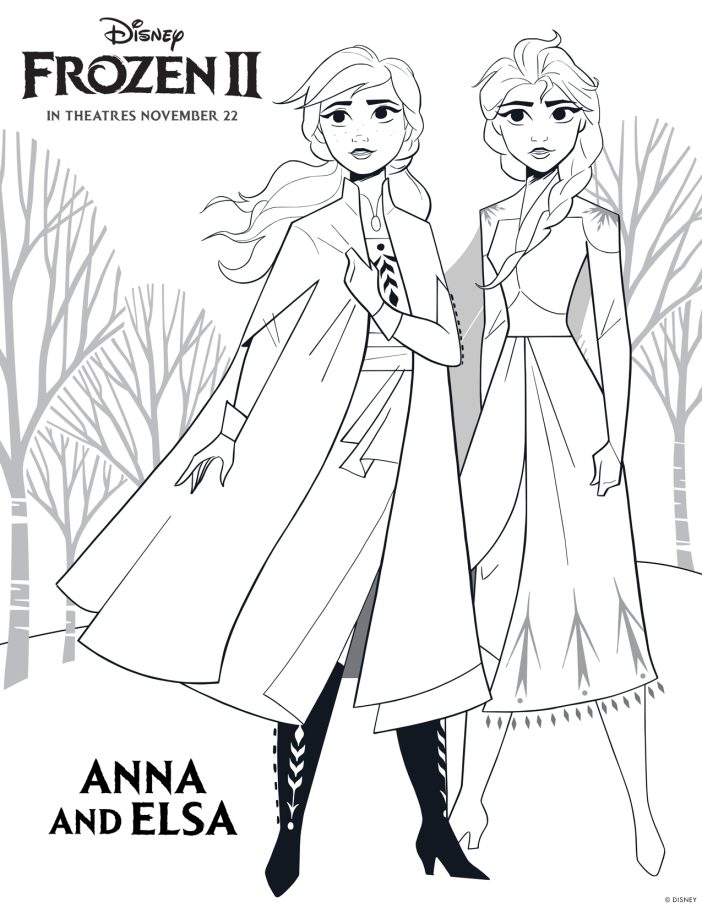 Sven and Kristoff Coloring Sheet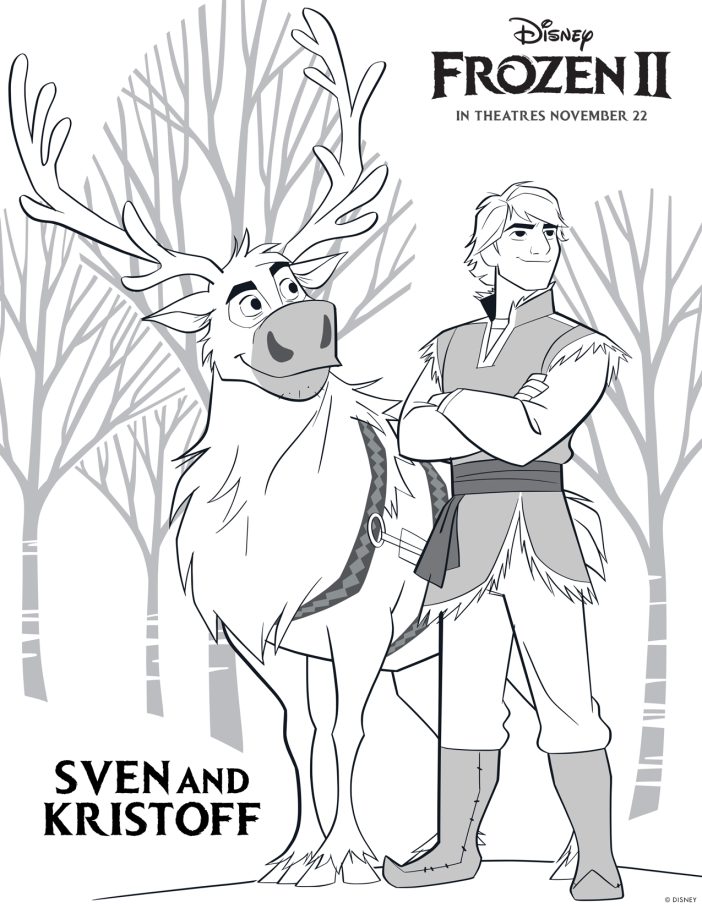 Olaf in Frozen 2 coloring sheet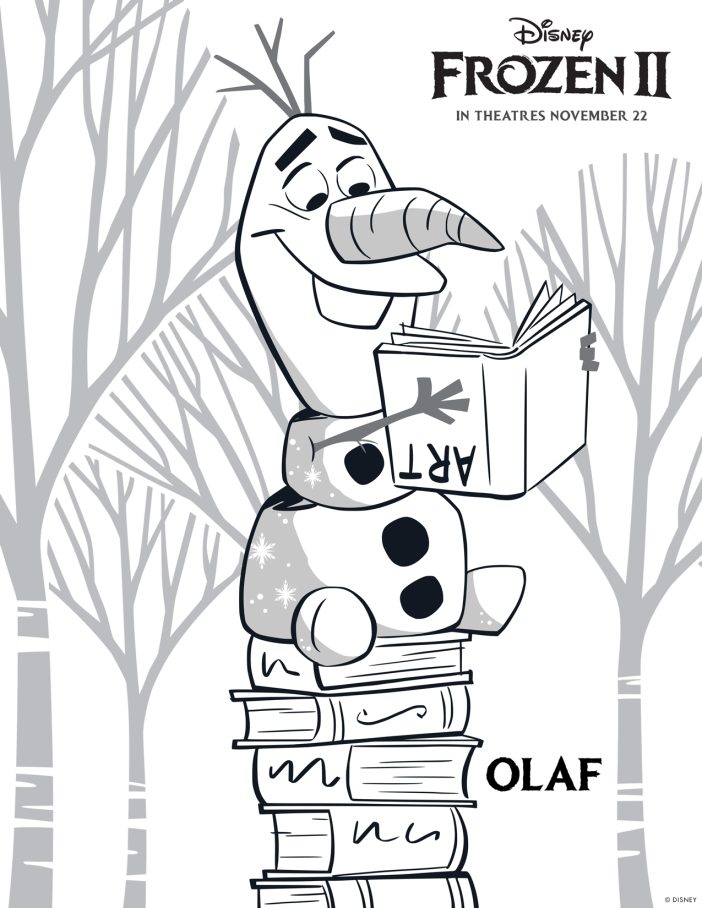 Lieutenant Mattias Coloring Sheet… who is this guy? I don't know.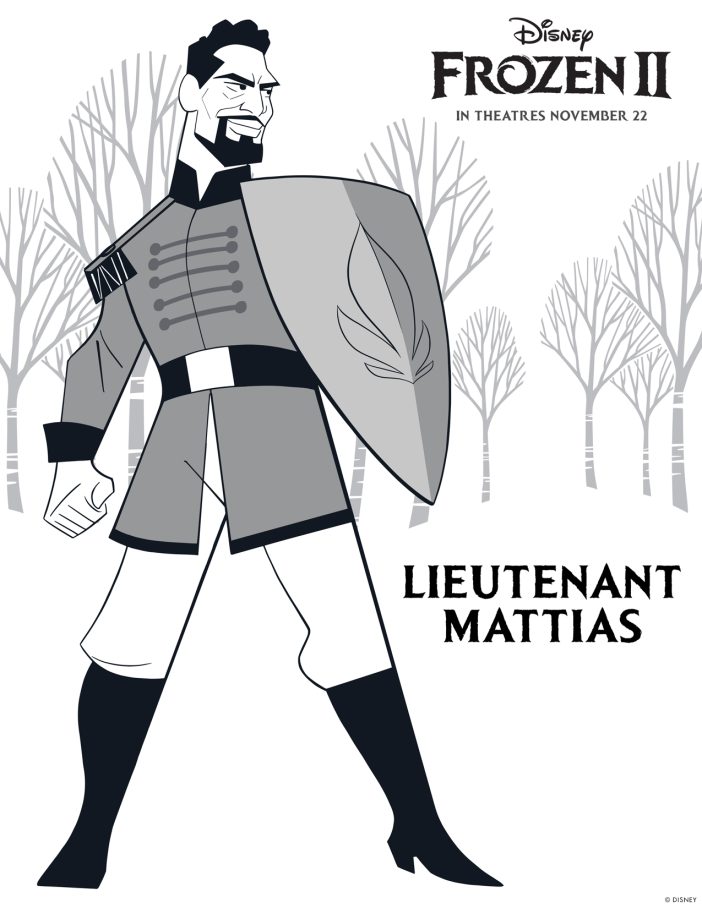 Nokk the horse Frozen 2 coloring sheet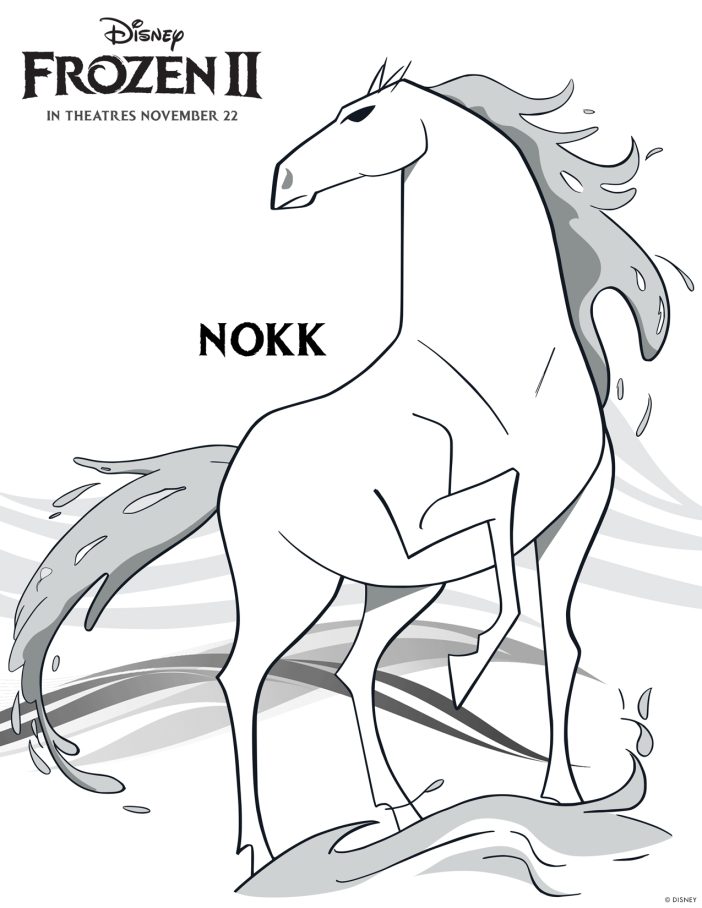 We have decided to keep the original Frozen printables below. Disney's Frozen was a runaway hit that boys and girls everywhere still enjoy. We know these original printables will continue to bring joy to kids of all ages. Printable coloring sheets are a perfect way to pass the time on a snow day or a long car ride on the way to an adventure. Printable coloring sheets are a wonderful thing to print out as a simple and inexpensive Frozen Birthday Party activity too.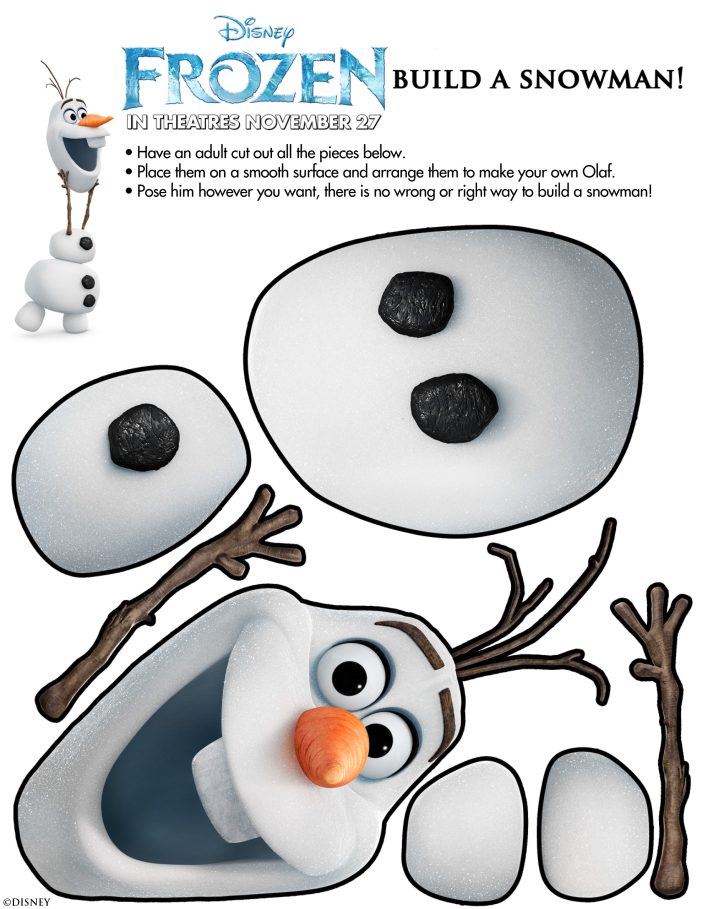 Do you want to build a Snowman? printable is also available on our site. Click on over using the link. Our Olaf printable coloring sheet has been one of the most popular posts on our site for six years running. It is a perfect winter activity sheet. Print out Olaf at home or at school. It is completely free and you do not need to sign up for anything. Enjoy!
Our family is so excited about Disney's upcoming animated film Frozen! I love how Disney always releases some fun and free printables before a movie! Here are some great Disney's Frozen Printable – print out Anna, Elsa, and Kristoff!
Disney's Frozen 2 Printable coloring sheets
Anna is our favorite goofy princess. Anna is naive and sweet and a little awkward. Many people can identify with her desire to love and be loved. Anna may not sing "Let it Go!", but she is our favorite Arendelle princess!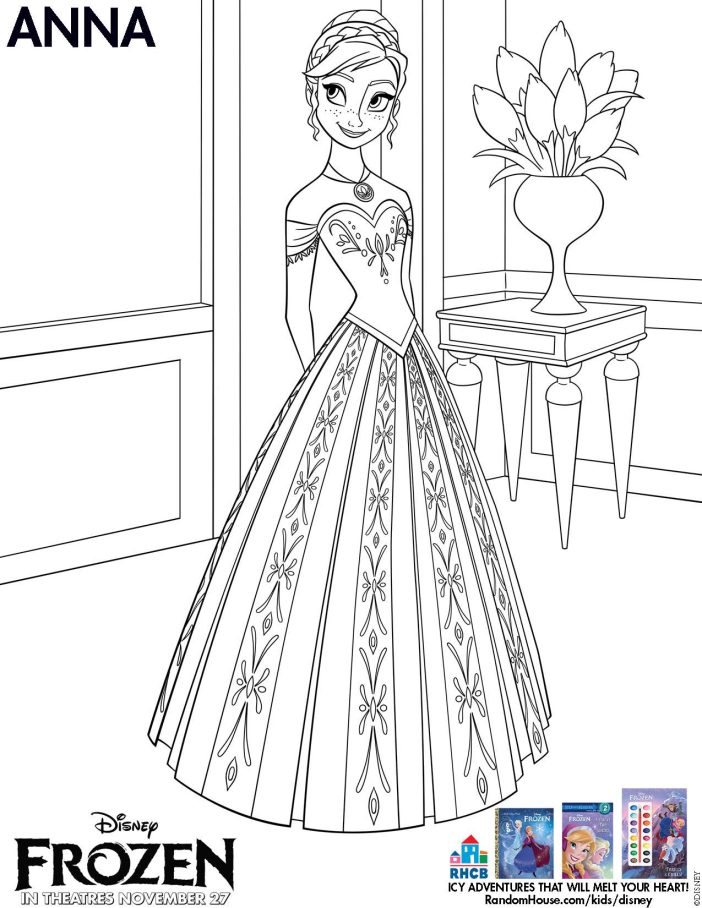 Elsa is a troubled princess who becomes a queen. Elsa teaches us all that being ourselves might be difficult, but it is the best way to be. Thank you Elsa for teaching all of us to "Let it go!". Elsa may be an ice queen, but she melts a whole lot of hearts!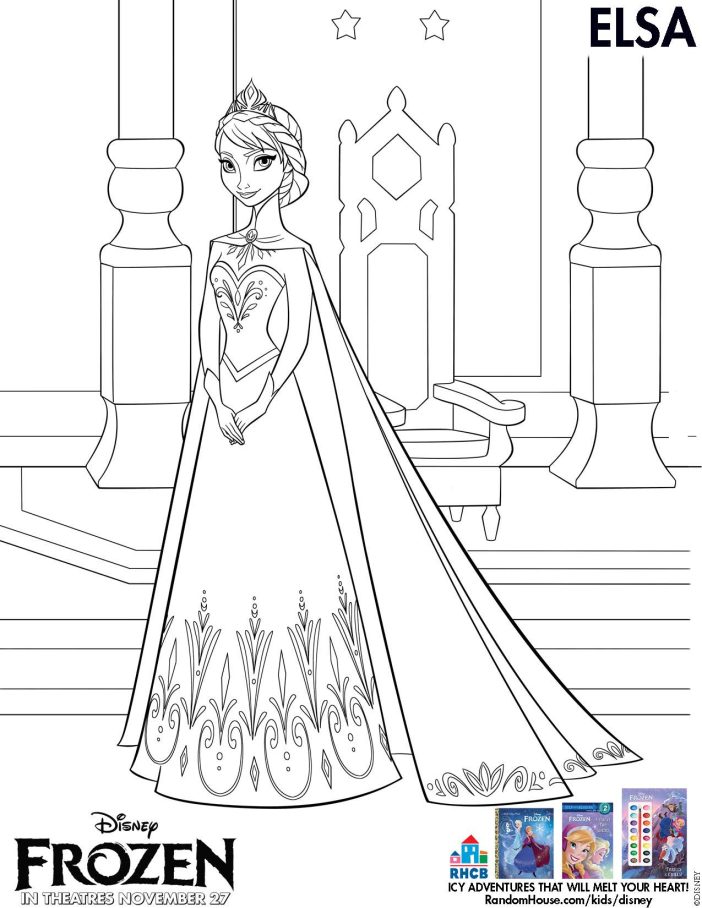 Kristoff printable from Disney's Frozen. Kristoff isn't perfect, but he is fun and loyal and a bit of a fixer upper!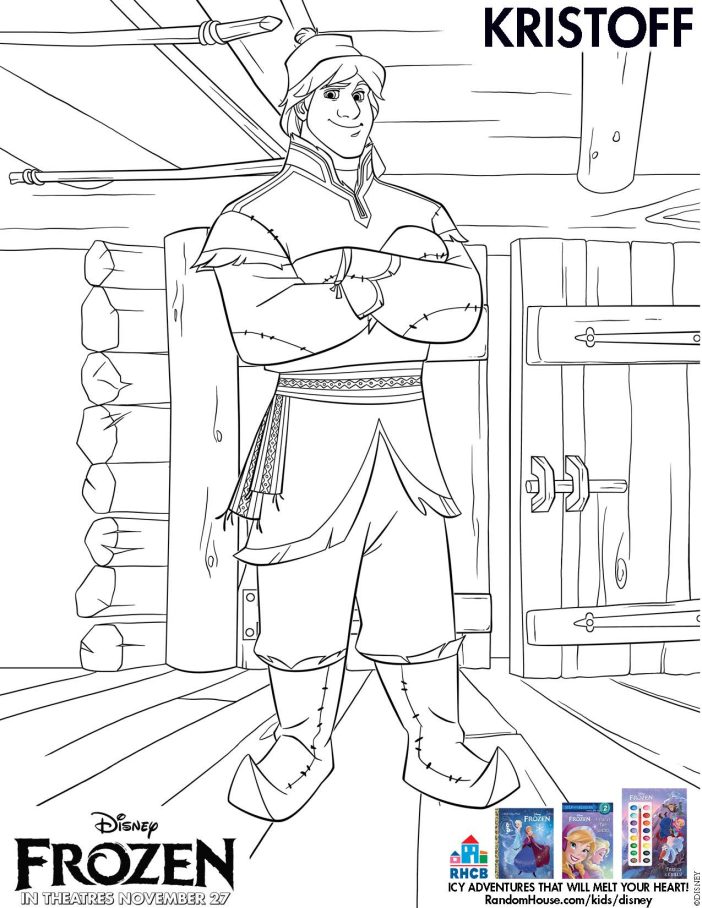 "Like" FROZEN on Facebook
Follow FROZEN on Twitter
FROZEN 2 opens in theatres everywhere on November 22th!
As always, thank you to the good folks at Disney who allow us to use these licensed Disney printables. We love that we have high quality printable content for our readers to enjoy at home, school, and daycare. Thank you to Disney for making every day a little more magical!