15+ Musical Theater Costumes
Disclosure: Along the Way is a participant in the Amazon Services LLC Associates Program, an affiliate advertising program designed to provide a means for sites to earn advertising fees by advertising and linking to amazon.com. This site uses affiliate links.
Halloween costumes and Broadway intersect in a unique and exciting way, providing an opportunity for fans to bring their favorite characters from Broadway shows to life. Musical Theater Costumes are great for Halloween parties. Halloween is every theater kid's favorite holiday, because Musical theater costumes are the best! Whether it's dressing up as Lydia from "Beetlejuice," the Phantom from "The Phantom of the Opera," or any other beloved character, Halloween allows theater enthusiasts to embody the magic of the stage. Broadway-inspired Halloween costumes often showcase the iconic looks and styles associated with these characters, allowing fans to express their love for the shows and their creativity. With a wide range of characters and genres to choose from, the possibilities are endless.
Halloween becomes a chance to celebrate the theatrical world, pay homage to beloved productions, and immerse oneself in the joy and excitement of Broadway. It's a time when the spirit of theater extends beyond the stage, as fans step into the spotlight and become the characters they admire, even if just for one enchanted evening.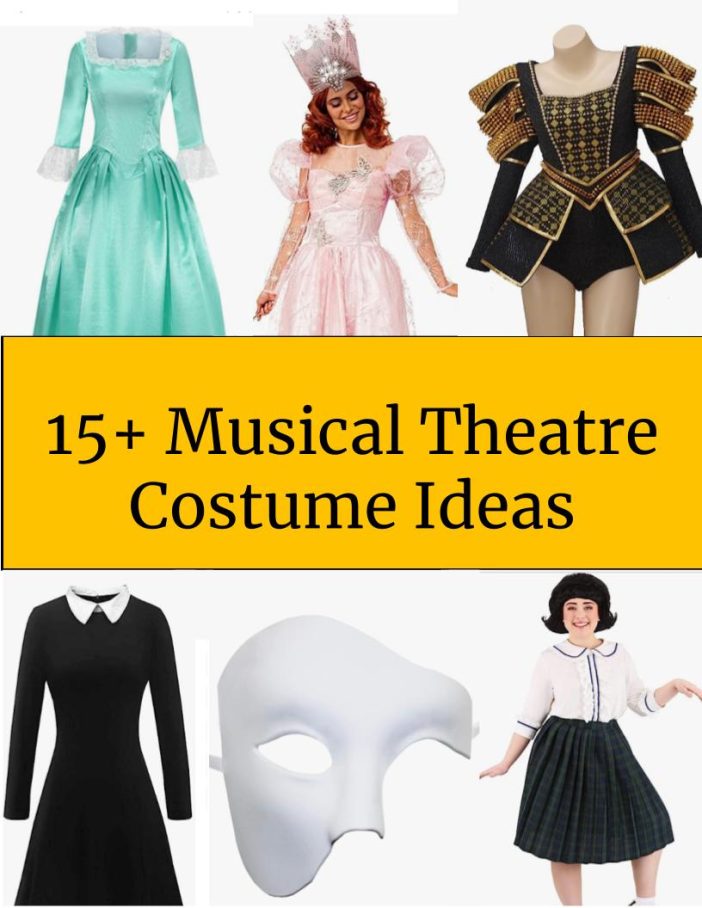 Musical Theater Costume Ideas
If you're looking for some musical theater costumes, here is our list of musical theater costumes inspired by 15 of your favorite musicals.
Wicked the Musical Costume Ideas

"Wicked" is a spellbinding and enchanting musical that serves as a prequel to "The Wizard of Oz." It explores the untold story of the unlikely friendship between Elphaba, the misunderstood green-skinned girl who becomes the Wicked Witch of the West, and Glinda, the popular and bubbly Good Witch of the North. With its soaring music, breathtaking set designs, and powerful performances, "Wicked" delves into themes of identity, acceptance, and the complexities of power. The show's emotional depth, memorable songs like "Defying Gravity," and its ability to challenge our perceptions of good and evil have made it a worldwide phenomenon, captivating audiences for over 15 years.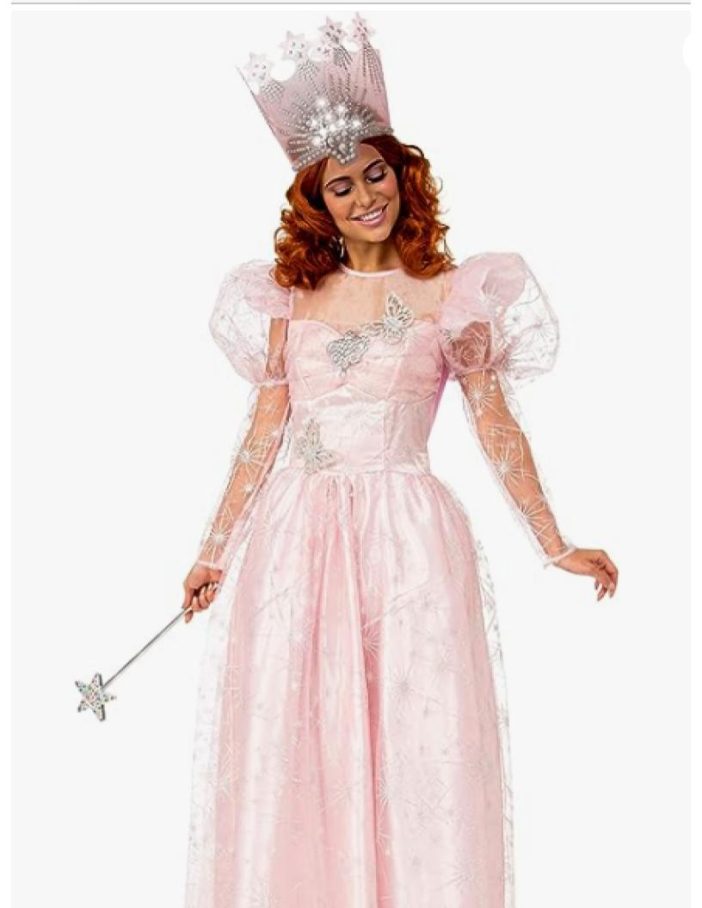 Glinda Costume
Amazon.com: Rubie's womens Wizard of Oz Glinda Costume Dress and Tiara : Clothing, Shoes & Jewelry
Elphaba:
Amazon.com: GRAJTCIN Women's Wicked Witch Costume, 4 Pieces Halloween Deluxe Witchy Dress Black : Clothing, Shoes & Jewelry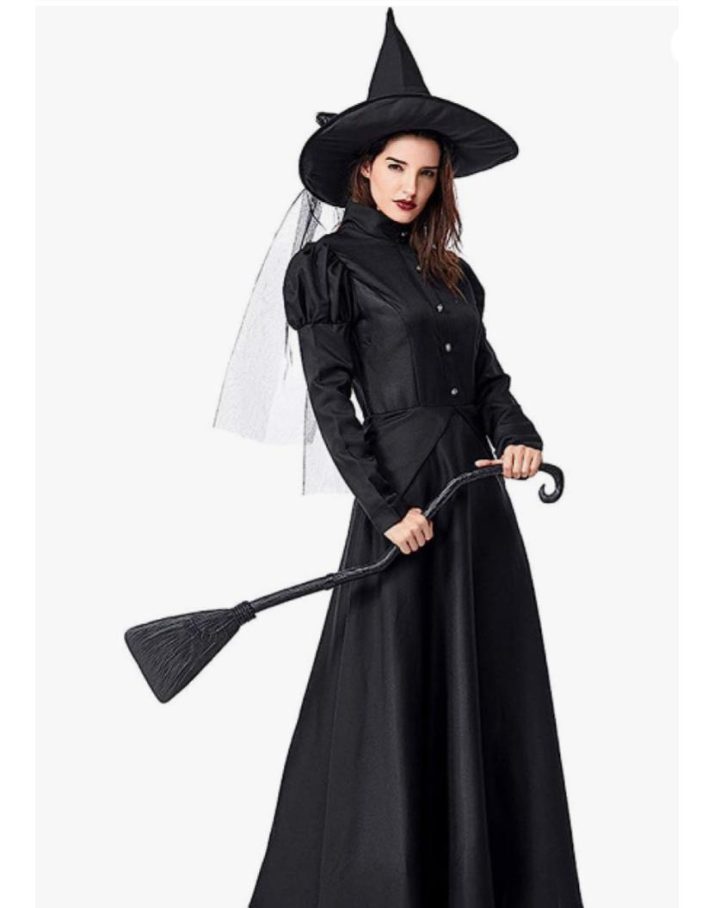 Dear Evan Hansen Costume Ideas

"Dear Evan Hansen" is a powerful and emotional musical that delves into themes of loneliness, mental health, and the impact of social media. The story follows Evan Hansen, a high school student with social anxiety, who finds himself caught in a web of lies after a tragic event. Through a series of heartfelt songs and a gripping narrative, "Dear Evan Hansen" explores the complexities of identity, the search for connection, and the importance of compassion. This Tony Award-winning musical resonates deeply with audiences, offering a poignant reflection on the challenges faced by today's youth and the universal longing to be seen and understood.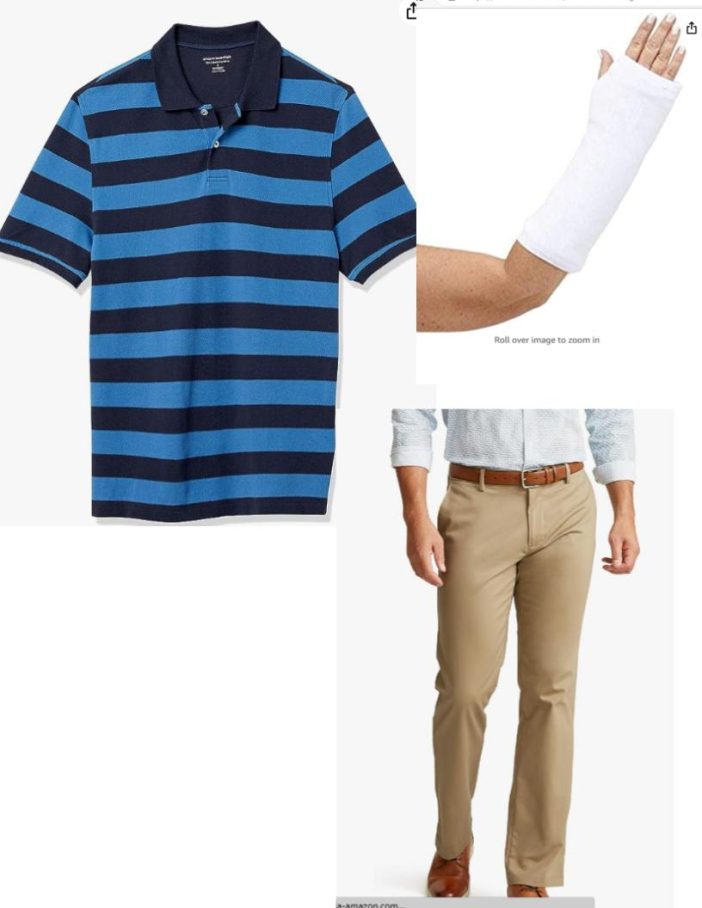 Amazon.com: Amazon Essentials Men's Slim-Fit Cotton Pique Polo Shirt : Clothing, Shoes & Jewelry
Dockers Men's Straight Fit Signature Lux Cotton Stretch Pant, New British Khaki, 32W x 32L at Amazon Men's Clothing store
Amazon.com: CastCoverz! Designer Arm Cast Cover – White – Small Short: 7″ Length X 7″ Circumference – Removable and Washable – Made in USA : Health & Household
Beetlejuice The Musical Costume Ideas

"Beetlejuice" is a darkly comedic and irreverent musical based on the beloved cult film. It follows the misadventures of the mischievous ghost, Beetlejuice, as he wreaks havoc in the lives of a recently deceased couple and their teenage daughter. With a catchy and rock-infused score, witty dialogue, and over-the-top production design, "Beetlejuice" offers a wild and entertaining ride filled with quirky characters, supernatural shenanigans, and a dash of macabre humor. This Tony-nominated musical captures the offbeat charm and twisted humor of the original movie while adding its own theatrical flair.
Lydia:
Amazon.com: Spirit Halloween Beetlejuice Lydia Deetz Costume : Clothing, Shoes & Jewelry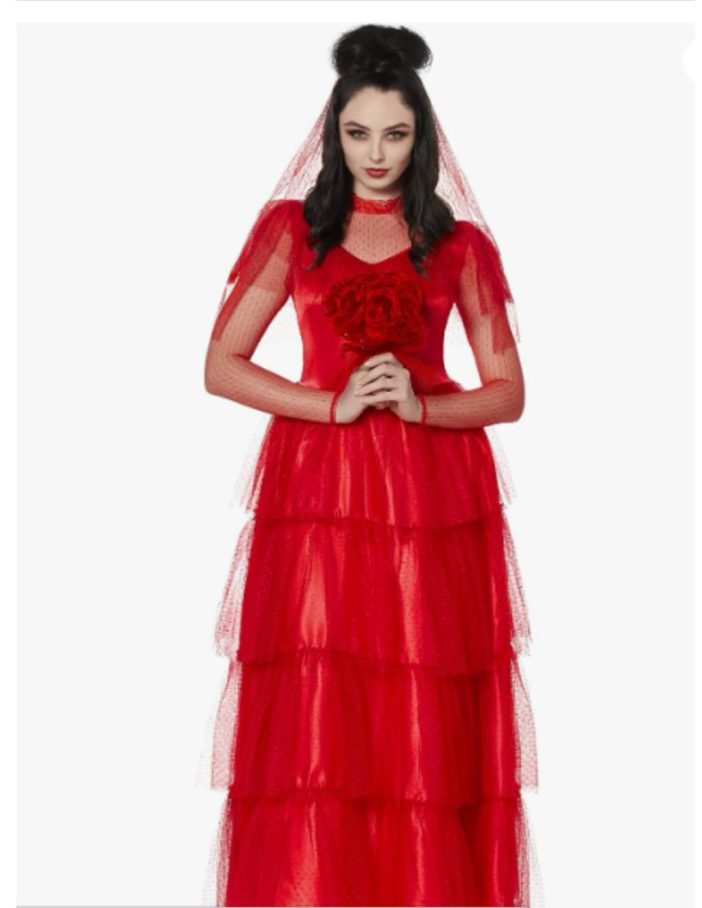 Beetlejuice:
Amazon.com: Rubie's Beetlejuice Adult Costume : Clothing, Shoes & Jewelry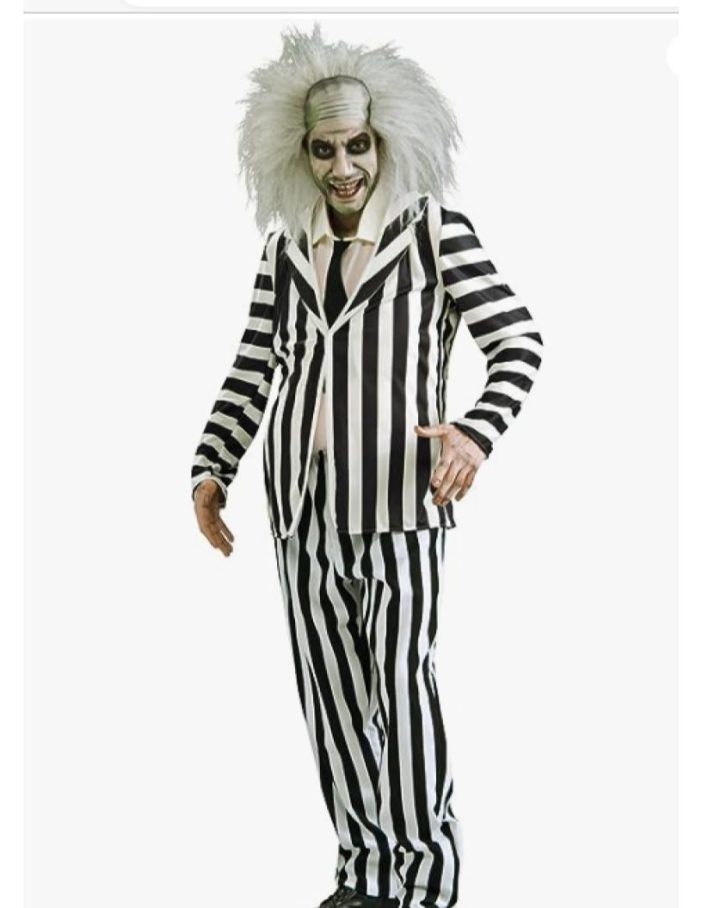 Hadestown Costumes for Halloween

"Hadestown" is a mesmerizing and mythic musical that reimagines the ancient Greek myth of Orpheus and Eurydice. Set in a post-apocalyptic world, it tells the story of love, sacrifice, and the power of music. With its hauntingly beautiful score and poetic lyrics, "Hadestown" takes audiences on a captivating journey to the underworld, where the fates of the characters intertwine in a tapestry of hope and despair. Winner of multiple Tony Awards, including Best Musical, "Hadestown" is a theatrical masterpiece that blends folk, jazz, and blues influences to create an unforgettable and immersive experience.
Persephone:
Amazon.com: RocailleCos Hadestown Persephone Cosplay Costume Green Dress Performance Suit Music Festival Outfit for Women Girls : Clothing, Shoes & Jewelry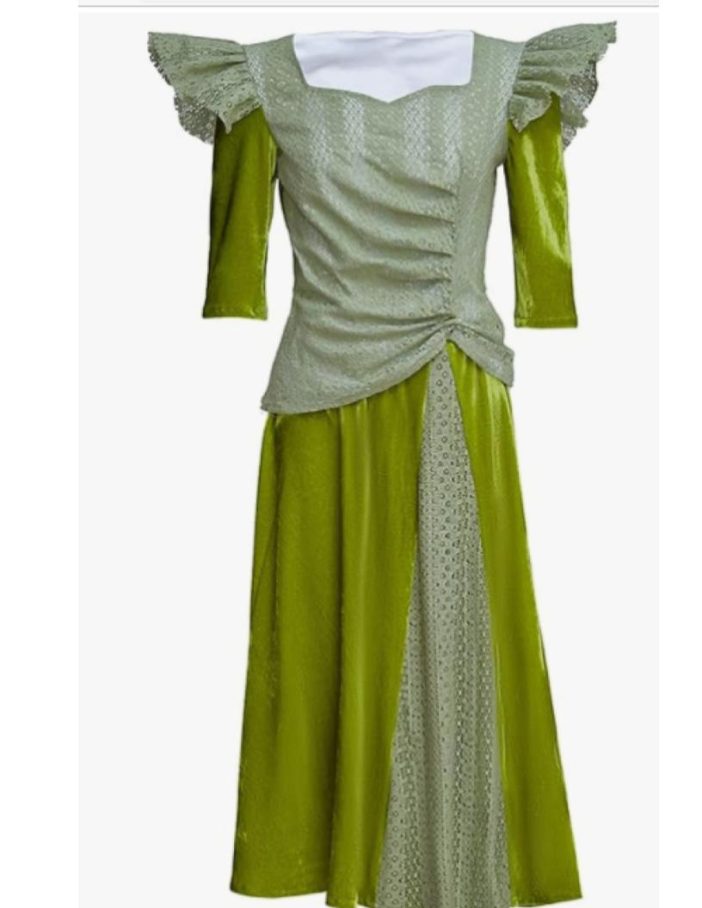 Mean Girls
"Mean Girls" is a hilarious and contemporary musical adaptation of the hit 2004 film. With a catchy pop score and sharp-witted humor, it follows Cady Heron as she navigates the treacherous social hierarchy of high school. The musical explores themes of friendship, identity, and the perils of fitting in, while showcasing vibrant choreography and iconic moments that fans of the movie will love. "Mean Girls" delivers a dose of humor and relatability while shedding light on the power dynamics and challenges faced by teenagers in today's world.
Regina:
Amazon.com: Rubie's womens Mean Girls Christmas Outfit: Clothing, Shoes & Jewelry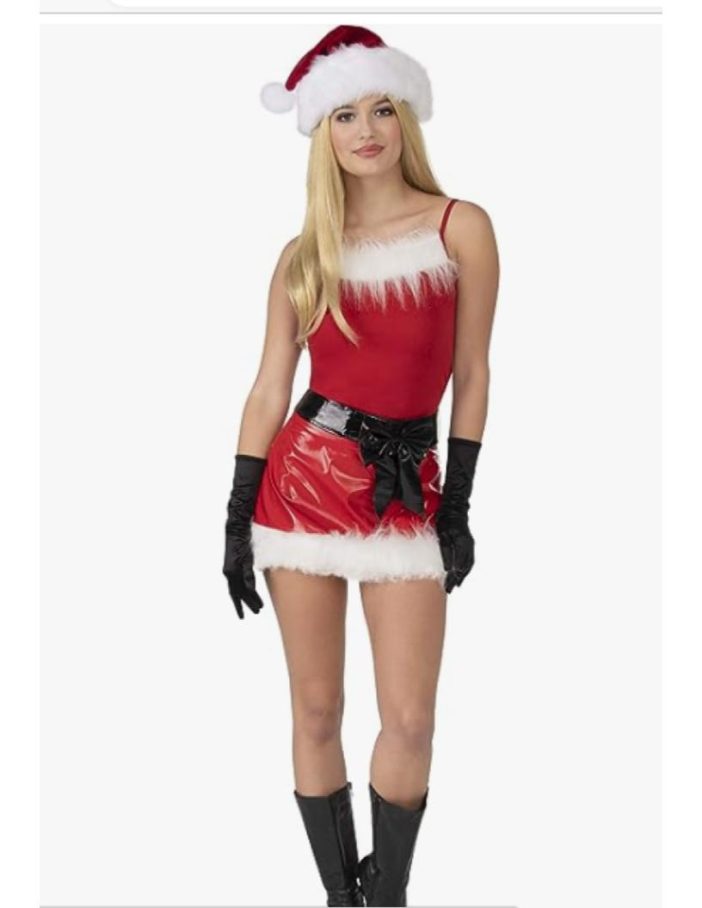 Amazon.com: Rubie's womens Mean Girls Regina George Halloween Outfit : Clothing, Shoes & Jewelry
Phantom of the Opera Costumes

"The Phantom of the Opera" is a timeless and captivating musical that has been enchanting audiences for over three decades. Set in the grand Paris Opera House, it tells the haunting story of the masked and disfigured musical genius known as the Phantom, who becomes obsessed with the young and talented soprano, Christine Daaé. With its iconic score, including unforgettable songs like "The Music of the Night" and "All I Ask of You," the musical transports viewers into a world of romance, mystery, and tragedy. "The Phantom of the Opera" is a theatrical masterpiece that combines breathtaking staging, mesmerizing performances, and a tale of love and longing that continues to captivate audiences worldwide.
Phantom Mask:
Amazon.com: KEFAN Mens Mask Halloween Mask Masquerade Phantom of The Opera Half Face Mask : Clothing, Shoes & Jewelry
SIX the Musical- Queen Costumes
"Six the Musical" is a fresh and dynamic musical that reimagines the stories of Henry VIII's six wives as a pop concert. Each of the queens takes the spotlight to share their side of the story, showcasing their strengths, struggles, and desires through catchy songs inspired by different musical genres. With its empowering themes of female empowerment and sisterhood, "Six" offers a contemporary and electrifying take on history. The show's clever writing, energetic performances, and infectious music have made it a beloved fan favorite and a standout in the world of modern musical theater.
Below we have links for every queen, but first you gotta go check out our "Belen Girl" in her costume from when she performed in a Six inspired musical showcase.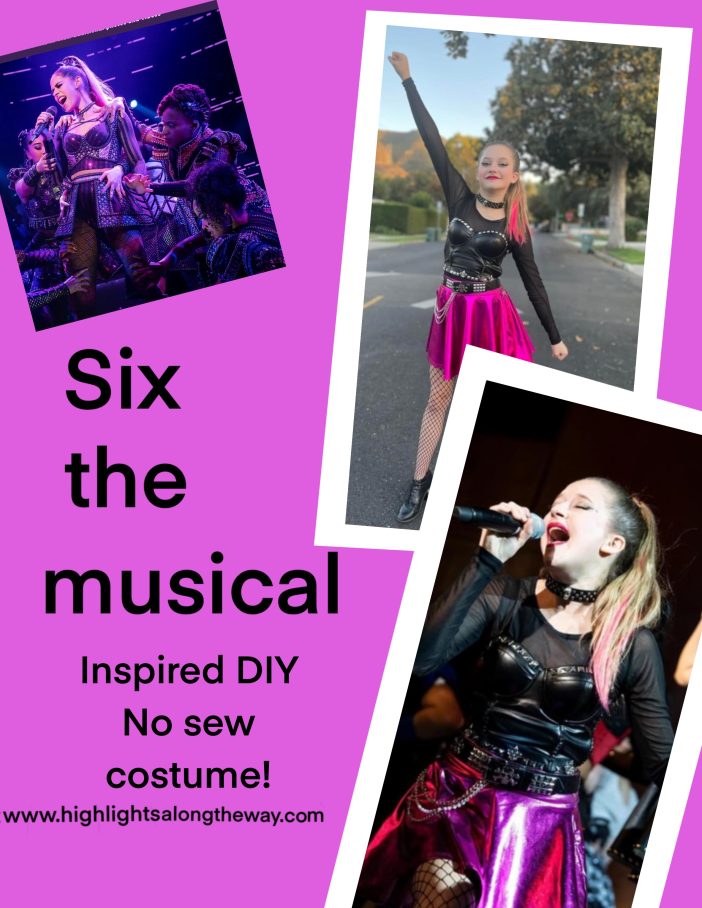 Catherine of Aragon:
Amazon.com: Willyacos Catherine of Aragon Costume Six The Musical Cosplay Costume Dress Outfit Musical Theater Costumes for Women Adult : Clothing, Shoes & Jewelry
Anne Boylen:
Amazon.com: Women Six The Musical Costume Anne Boleyn green 1 Dress Six The Musical Cosplay Halloween Outfits : Clothing, Shoes & Jewelry
Jane Seymour:
Amazon.com: Wandamaga Adult Jane Seymour Costume Six the Musical Cosplay for Women Black-Rimmed Dress(L) : Clothing, Shoes & Jewelry
Katherine Howard:
Amazon.com: Willyacos Six The Musical Cosplay Katherine Howard Costume Musical Theater Dance Costumes for Women : Clothing, Shoes & Jewelry
Catherine Parr:
Amazon.com: RocailleCos Six the Musical Catherine Parr Cosplay Costume Women's Crop Top and Pants Suit Music Festival Performance Outfit : Clothing, Shoes & Jewelry
Hamilton Costume Ideas

Eliza Schulyer Costume!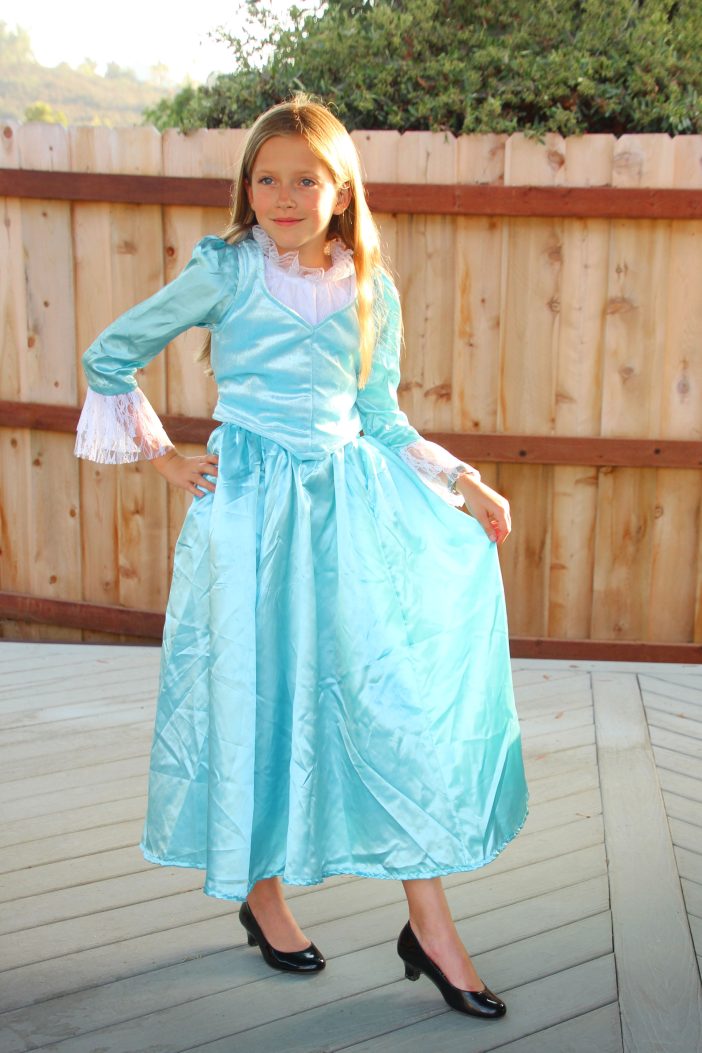 Check out our post on the best Eliza Hamilton Dress for Girls!
Eliza Hamilton Dress – The perfect Dress for Halloween on Amazon!
"Hamilton" is a groundbreaking and revolutionary musical that has taken the world by storm. With its fusion of hip-hop, R&B, and traditional Broadway melodies, the show tells the captivating story of Alexander Hamilton, one of America's founding fathers. Lin-Manuel Miranda's brilliant writing and masterful performances bring history to life, exploring themes of ambition, legacy, and the immigrant experience. The show's diverse and talented cast, innovative storytelling, and thought-provoking lyrics have propelled "Hamilton" to become a cultural phenomenon, breaking barriers and redefining the possibilities of musical theater. In addition, it is known for some of the most iconic musical theater costumes
Eliza Hamilton:
Amazon.com: Yejue Hamilton Elizabeth Schuyler Angelica Peggy Colonial Women Royal Retro Musical Dress Victorian Ball Gown Maiden Costume : Clothing, Shoes & Jewelry
Schuyler Sisters Dresses:
Amazon.com: Women's Musical Hamilton Cosplay Angelica Peggy Eliza Schuyler Costume Colonial Lady Corset-Style Dress : Clothing, Shoes & Jewelry
Alexander Hamilton:
Amazon.com: MIAOCOS Opera Alexander Hamilton Men Costume Vintage Tailcoat Formal Uniform Adult Costume Victorian Colonial Frock Mens Coat : Clothing, Shoes & Jewelry
Annie:
"Annie" is a heartwarming and timeless musical that tells the story of a spunky orphan girl who dreams of finding her real family. Set in Depression-era New York City, the show follows Annie as she captures the hearts of both the wealthy Daddy Warbucks and the audience with her optimism and resilience. With beloved songs like "Tomorrow" and memorable characters like Miss Hannigan and Sandy the dog, "Annie" is a delightful blend of laughter, hope, and unforgettable moments. The musical's uplifting message and catchy tunes continue to make it a favorite for audiences of all ages.
Amazon.com: Annie Adult Costume : Clothing, Shoes & Jewelry
The Addams Family:
"The Addams Family" musical is a delightfully macabre and comical production that brings the beloved characters from Charles Addams' iconic cartoons and TV series to life. The musical revolves around the kooky and lovable Addams family as they face a unique challenge – Wednesday Addams falling in love with a "normal" boy from a seemingly perfect family. With its catchy songs, witty dialogue, and darkly humorous situations, the musical captures the essence of the Addams' quirky charm. From Morticia's gothic elegance to Gomez's exuberant Spanish flair, the costumes and set design embrace the Addams' signature style. "The Addams Family" musical offers a delightful blend of humor, love, and acceptance, reminding us that being unique and embracing our individuality is what truly matters.
Staying true to musical theater costumes, here is a classic Wednesday Addams dress.
Classic Wednesday Addams:
Amazon.com: HMPRT Halloween Costumes for Women – White Collar Long Sleeve Black Dress, Black Braided Wig and Sock,L : Clothing, Shoes & Jewelry
If you're a fan of the new Wednesday Addams TV show on Netflix, check out this costume inspired by her school dance dress!
Amazon.com: Bleoavre Wednesday Addams Dress Costume Cosplay for Women Halloween Outfit (Adult Dress, M) : Clothing, Shoes & Jewelry
Hairspray:
"Hairspray" is a high-energy and feel-good musical that celebrates the power of acceptance, equality, and the pursuit of dreams. Set in the 1960s, it follows the determined and charismatic Tracy Turnblad as she challenges societal norms and fights for integration on a popular TV dance show. With its infectious music, energetic dance numbers, and vibrant costumes, "Hairspray" transports audiences to a world of retro charm and social change. The musical's messages of inclusivity and the importance of standing up for what is right make it a joyous and uplifting experience that continues to resonate with audiences of all ages.
Tracy:
Amazon.com: Women's Tracy Turnblad Hairspray Costume : Clothing, Shoes & Jewelry
The Lighting Thief:
"The Lightning Thief: The Percy Jackson Musical" is an electrifying and adventurous musical based on Rick Riordan's beloved young adult novel. The show follows Percy Jackson, a teenage demigod, on a thrilling quest to prevent a war among the gods of Mount Olympus. With its energetic rock score, witty humor, and relatable characters, "The Lightning Thief" captures the essence of the original story while captivating audiences of all ages. The musical celebrates the power of friendship, self-discovery, and embracing one's unique abilities, making it a favorite among fans of the Percy Jackson series and a delightful theatrical experience.
These Camp Half-Blood T-Shirts aren't necessarily musical theater costumes, but you can put together an Annabeth Chase Costume with the following costume pieces.
The Easiest Percy Jackson Costume!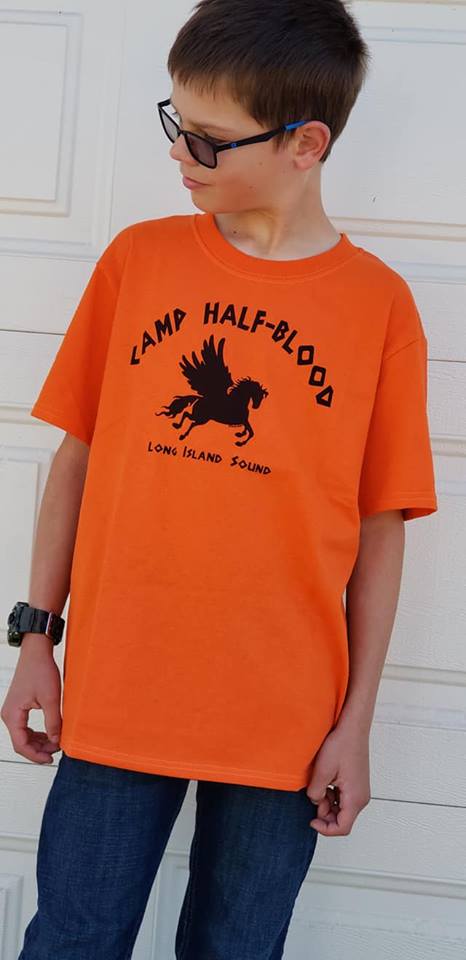 Camp Half-Blood T-Shirt:
Amazon.com: shop4ever Camp Half Blood Women's T-Shirt Demigod Tee Small Orange 0 : Clothing, Shoes & Jewelry
Annabeth Costume Pieces:
Floerns Women's Casual Striped Print Crew Neck Short Sleeve T Shirts Tee Tops Red and White S at Amazon Women's Clothing store
Levi's Women's 501 Skinny Jeans at Amazon Women's Jeans store
Kedera Women's Casual Jean Jacket Distressed Ripped Bride Denim Jacket Coat with Pockets at Amazon Women's Coats Shop
Amazon.com: Canvas Messenger Bag for Men Women,Travel Satchel Shoulder bag 15.6 Inch Laptop Bags Business (Coffee) : Electronics
People are drawn to musical theatre for its unique ability to combine the power of storytelling with the emotional depth of music. The seamless integration of song, dance, and acting creates a captivating experience that immerses the audience in the narrative. Musical theatre allows people to escape into different worlds, empathize with characters' struggles, and experience a rollercoaster of emotions, making it a truly immersive and unforgettable art form. Additionally, the exceptional talent and dedication of performers, along with the artistry of composers and lyricists, contribute to the allure of musical theatre as a cherished form of entertainment. Halloween is an exciting time for everyone, but it holds a special allure for theatre nerds. It presents a unique opportunity to embrace their favorite stories, unleash their creativity, and showcase their love for the art.