Bob's Burgers Coloring Sheets
Disclosure: This site uses affiliate links.
Bob's Burgers recently finished its eleventh season on Fox. This long running animated comedy has a great following of both adults and kids. While the date for Bob's Burgers animated film continues to be pushed back, we know that date will be announced eventually. As we anxiously away the Bob's Burger Movie on May 27th, our house, I created some silly ' Bob's Burgers inspired coloring sheets. While there are lots of Bob's Burgers printables out on the internet already, we created a couple that are unique. Scroll to click and print Jimmy Jr. dancing, the Belcher kids at the beach, and of course "Beefsquatch". These printables coloring pages are free to click and print, enjoy!

Bob's Burgers Movie – Official Trailer!
Our family actually dressed up as Bob, Linda, Tina, Gene, and Louise Belcher for Halloween. Check our Bob's Burgers Family Costume!
When is the Bob's Burgers Movie coming out?
Fans of the animated series Bob's Burgers are all wanting to know when the film will come to the big screen. Originally slated for 2020; Bob's Burgers was obviously pushed back due to the Covid pandemic. Later, it was announced that Bob's Burgers would be in theaters or streaming on April 9th 2021. I am not sure the reasoning behind delaying the film further, but it currently does not have a date set. I cannot imagine that Fox and Disney will shelf Bob's Burgers indefinitely. I will be sure to update here when there is a new release date for the Bob's Burgers movie. Our family will be the first ones in line for this animated film for sure! Update, the Bob's Burgers Movie will be in theaters on May 27, 2022!

If you enjoy these printable coloring sheets to anticipate the Bob's Burgers Movie, make sure to check out our printable section featuring Flora and Ulysses Coloring Sheets, Go Dog, Go! Coloring sheets Gabby's Dollhouse Coloring Sheets , We Can Be Heroes Coloring Sheets, Sharkboy and Lavagirl Coloring Sheets, American Girl Doll Coloring Sheets , Olaf Coloring Sheets, Coco Coloring Sheets , Trolls Coloring Sheets , and so many more on our site.
Printable Bob's Burgers Coloring Pages
Jimmy Jr. Coloring Sheet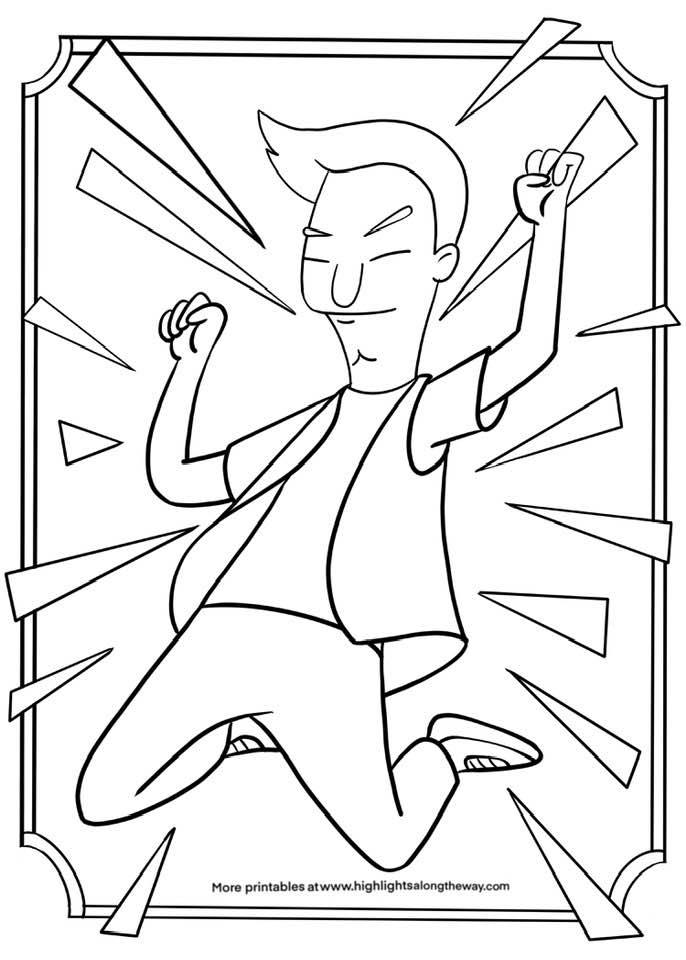 BEEFSQUATCH Coloring Sheet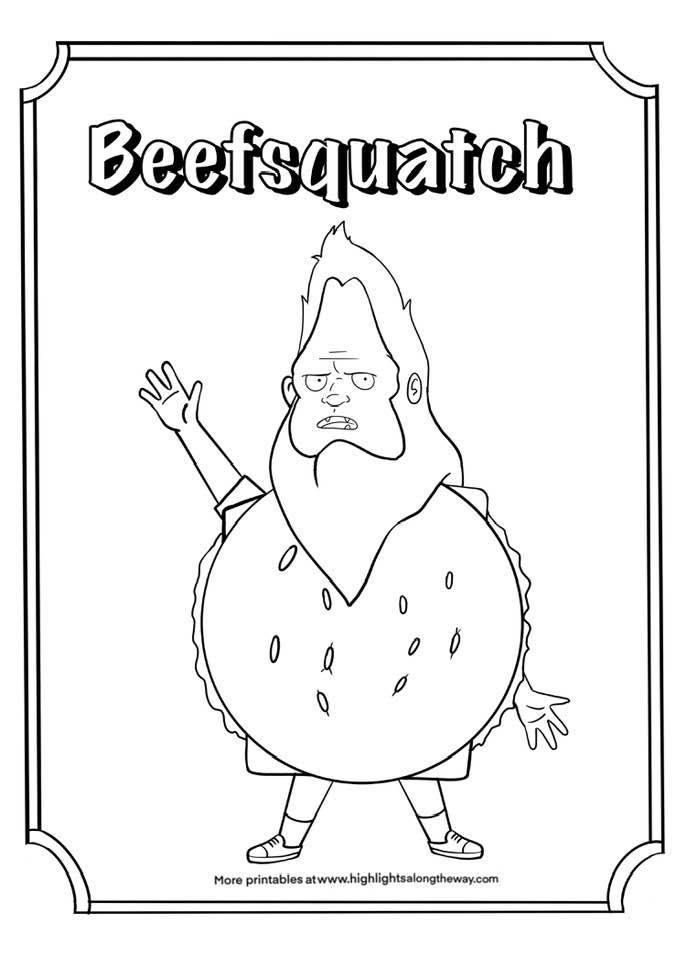 Belcher Kids Coloring Page
N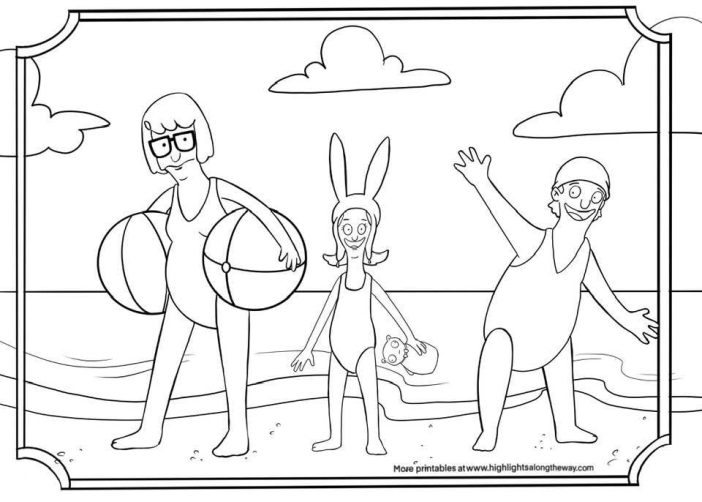 Not feeling up to Burgers? How about another fast food printable? FREE Taco Bell Printables – so fun and may inspire a trip through the drive thru!
Cartoon themed activity sheets are some of our favorite things to share on our blog. These coloring sheets are free to enjoy by clicking and printing. We will add more Bob's Burgers inspired coloring sheets and artwork in the future.
If you are a blogger or writer looking for printable coloring sheets for your blog, magazine, or book, please check out my website Kate Ham Art and follow my growing Instagram account @KateHamArt . Do not hesitate to reach out if you would like me to create printables or book illustrations for your next project. If you or your child colors one of our printables, please share it on social media and tag our page. I will always share printables in our instagram stories and I would love to feature you!